This month had some seriously heavy-hitting Bourbon news. Huge releases were mixed in with Derby Events, partnerships like we've never seen before, and political wins for whiskey lovers worldwide. Read on for a list of our most-viewed articles from the month of April!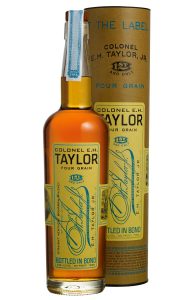 Buffalo Trace has announced the "last call" release of their E.H. Taylor Four Grain Bourbon Whiskey. Named after Col. E. H. Taylor himself, the recipe is an homage to the four grains that Col. Taylor would have had available for his efforts as a distiller – corn, wheat, rye, and malted barley. This small batch, 13-year old, bottled-in-bond Bourbon will be available this spring at 100 proof for a suggested retail price of $69.99. This release won't last long – already tricky to find, the distillery has no plans to produce this whiskey again in the future.
2. Direct Shipping Laws Passed in Kentucky
Bourbon without borders has finally arrived. For years, those traveling to wine country in Napa Valley have had the opportunity to ship their favorites home, and now Bourbon travelers in Kentucky can finally do the same. With the passage of HB 400, now on its way to the desk of Kentucky Governor Matt Bevin, distilleries can ship their product directly to the homes of visiting Bourbon fans, as well as create "club" memberships to ship at regular intervals. Cheers to the Bourbon Traveler!
The legendary Stitzle-Weller Distillery has announced as second release of Blade & Bow 22-year Bourbon Whiskey. This re-release honors the 83rd anniversary of the opening of the distillery, and pays homage to the five "keys" of distilling found in its halls – grains, yeast, fermentation, distillation, and aging. An extremely limited supply is now available at 92 proof for a suggested retail price of $250.
For over 50 years, Maker's Mark distillery in Loretto, Kentucky made one thing – Maker's Mark Kentucky Straight Bourbon Whiskey. With recent additions like Cask Strength, Maker's 46, and their Private Select program, they've slowly begun to expand their portfolio of spirits – but Maker's Bu 1-3 is their first ever limited edition release.
5. Danville – Kentucky's Secret Getaway
The word is out about Danville, Kentucky – and so is the Bourbon! In addition to outdoor activities, fantastic restaurants and bars, and Bourbon-themed accommodations, Danville's own Wilderness Trail Distillery has finally released their Bottled-in-Bond Bourbon Whiskey. Click to read about how to make your weekend in Danville your best yet.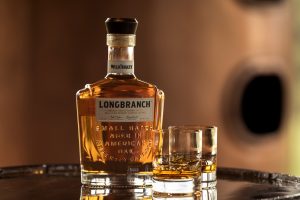 Alright alright alright. Matthew McConaughey has served as creative director at Wild Turkey since 2016, and he's finally gotten into their Bourbon game with his own release. Longbranch Bourbon, an 8 year old easy-sipping mesquite filtered whiskey, was created to tie together McConaughey's Texas and Kentucky roots, and is available now for $44.99.