The dust has finally settled on 2021, and we're looking back at ten of the biggest moments in bourbon news from last year. We love hearing about new releases from distilleries, but we love sharing the news of these releases with our readers even more. That's where this list comes in, as a look back at ten days our favorite distilleries broke the bourbon internet.
Our results were determined by tallying the most-read and widely shared bourbon articles from our Bottle Release page (bookmark it here), and are ranked below. This puts the rankings in your hands – the more times you read or shared the release news, the higher the bottle falls on our list. We skipped on the big deal bottles that come out every year – Pappy and BTAC stories obviously made the cut, but we looked for limited edition bottlings, or new expressions to a distillery's portfolio. The dust has settled and the votes have been tallied – let's count down to the ten biggest bourbon releases of 2021!
10. Yellowstone Limited Edition 2021 Amarone Finish
As our personal favorite in the Yellowstone Limited Edition line, we were glad to see Limestone Branch's high-end annual expression getting the attention it deserves. Find out what makes it special here.
9. Blue Run Golden Rye
Blue Run bottles have quickly become collector's items, and their first rye whiskey (distilled at Castle & Key) was no exception. Read more here.
8. Michter's 20-Year Bourbon
While we could easily have written this one off the list because it's not really a new addition to the Michter's family, the fact is that these 20-year expressions come so sparingly from the Louisville distillery that we had to include it. Read the article here.
7. Angel's Envy Cellar Collection Madeira
The limited edition releases from Angel's Envy Cellar Collection have included favorites like Tawny Port and Oloroso Sherry, so Madiera certainly caught your attention with the number 7 spot on our list. Read more here.
6. Kentucky Owl The Wiseman
A Kentucky Owl blend at a price for the people! While we're used to cask strength blends with a $300 price tag from the Bardstown-based brand, this marriage of wheated and rye bourbons arrived on shelves for just $60. Read the breakdown of the blend here.
5. E.H. Taylor Warehouse C
While this release probably won't ever have the acclaim of the inimitable Warehouse C Tornado Survivor, readers got excited to know there was another release from Taylor's favorite spot at Buffalo Trace. Read it here.
4. Old Forester 117 Series
In one of the most unique releases in recent memory, Old Forester's Jackie Zykan announced last year that she would be giving us a peek inside her daily life at the distillery – by letting us try barrels and blends that we would never have thought to ask for ourselves. The High Angel's Share release came first, followed by Warehouse K – both of which captured your interest. Read more here.
3. Maker's Mark FAE-03
Taking our third place spot is Maker's Mark Wood FAE-02, another insanely creative bourbon from Maker's Mark's Jane Bowie. Her Wood Finishing Series this year was split into two parts – and while FAE-01 didn't get the clicks, people certainly got the memo by the time FAE-02 launched. Find out more here.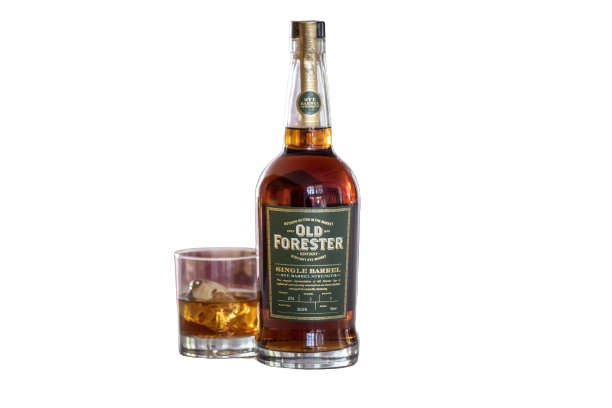 2. Old Forester Single Barrel Rye
The only distillery to make the list twice, Old Forester took two of our top five spots. As soon as their rye recipe was released, fans were clamoring to try it at cask strength – and this year, the distillery delivered. Read more here.
1.Four Roses Limited Edition Small Batch 2021
We've made it to number one! This year's Four Roses Release was exciting not only because of the high proof blend of well-aged barrels, but because of the lottery system the distillery used to determine who would score a bottle. Bourbon drinkers entered in droves – and for good reason. Read more about the release here.