Four Roses Master Distiller Brent Elliot has unveiled the blend for the 2021 Limited Edition Small Batch.
Each year, the distillery releases a barrel proof blend of just a few of their 10 different bourbon recipes, crafted from two different mash bills and five different yeast strains. (Tap here for the full guide on Four Roses recipes and brands.) The small batch releases are blended by Elliott through an exhaustive but exciting process of some of his favorite older barrel stocks to make something special for his consumers.
"The Limited Edition Small Batch that we do every year is really an opportunity to showcase that in a different way, with this release every September," says Elliott. "We're hand selecting 10+ year old bourbons of any recipe, and there is really no upper limit but I think the oldest we've done is a 23-year in a Limited Edition. So we're hand selecting three or four of these different batches and we're mingling together to showcase how unique our products can be using these various recipes, and to create something very good. And I really think we've achieved that this year."
This year's 114.2 proof release is comprised of…
58% 16-year-old OESV (Delicate fruit, 20% rye)
23% 12-year-old OESK (Slight spice, 20% rye)
13% 16-year-old OBSV (Delicate fruit, 35% rye)
6% 14-year-old OBSQ (Floral essence, 35% rye)
On the nose, Elliott's official tasting notes tell us to expect ripe berries with light florals and rich, warm oak. He finds plum, orange peel, and delicate spice on the palate, with a finish of vanilla cream and dark chocolate. Our editorial team also noted candied apple on the nose and plenty of pepper on the finish.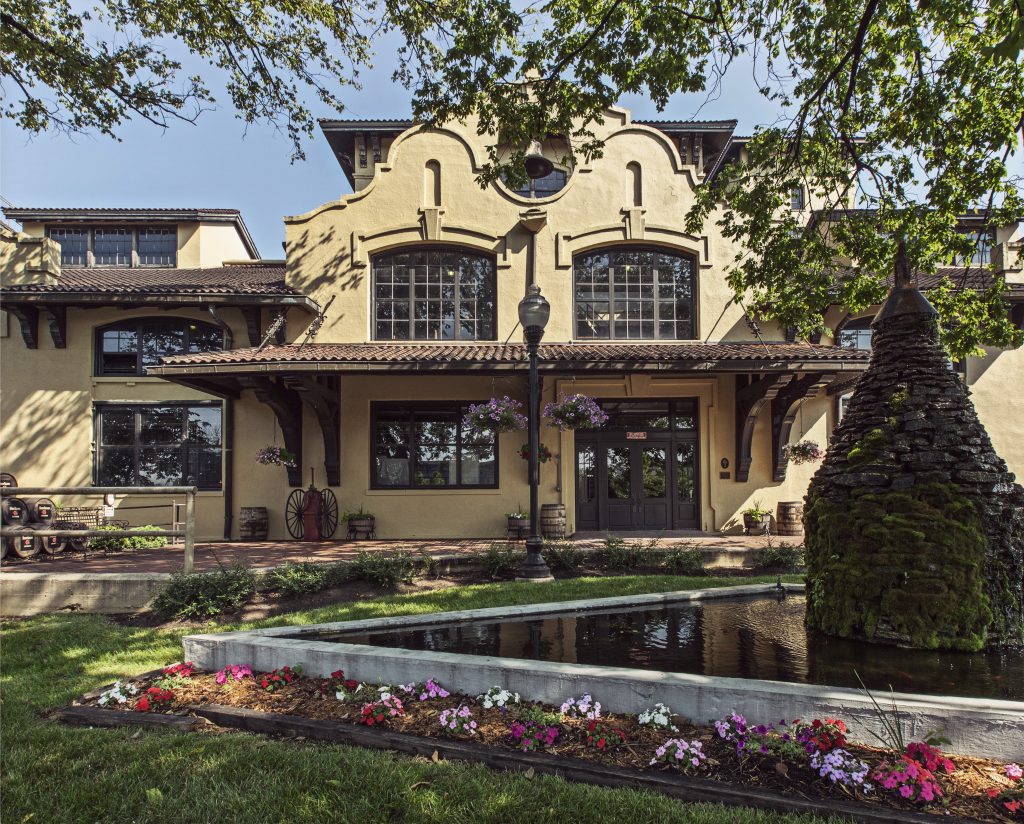 However, if you're a serious Four Roses fan, a simple list of bullet points won't be enough to satisfy your curiosity on the upcoming release. For you, Elliott breaks the each of the four components down, explaining exactly what each brings to the blend.
"We started with an OBSV (third on the list above), high rye mash bill with a delicate fruity yeast, its a 16-year-old and has a lot of nice rye coming through on the nose," says Elliott. "On the palate it's sort of reminiscent of the Four Roses Single Barrel cause it's the same recipe, but has a lot more oak and a lot more age.
"The second batch that went into this, its an OBSQ, (fourth on the above bullet point list) a 14-year-old, and the Q and F yeast are historically used in smaller percentages (less than 10%), mostly in 80 proof Four Roses Bourbon, to give it a top note, to really define the overall flavor characteristic, cause it really doesn't take much of these to really impact the overall flavor of the product. And that's really where this one came in. The Q is the strain we refer to as the floral strain, but once you get to 14 years you lose those thin, floral high notes, and they kind of come down to merge with some of the heavier oaks and vanillas and caramels you get from the age to create a candy-type flavor and aroma," Elliott explains.
"Then there is an OESV, a 16-year, that's the component that's in there at the largest percentage (first on the list with 58%) and its just a fantastic all-around batch. When looking at putting the Limited Editions together, I put together at first just one or two batches that are really mellow, easy to drink, just looking for something that is everything Four Roses should be – smooth, mellow. And this was the batch that first really crystallized that so that I could build all the other recipes around it to create the final product.
"The fourth batch that went into it is an OESK, a 12-year, and the other thing we always like to do is make sure things are balanced, and that's kind of where this one came in. An extra bit of spice, and its the youngest in the batch so it brought some vibrant characteristics to the blend, really just added an extra bit of complexity," says Elliott.
Each of these batches of barrels, all the same age and recipes, came together for the final blend of Four Roses 2021 Limited Edition Small Batch.
"The bottling itself, it came in higher than any of the previous Limited Editions Small Batches we've done at 114.2 proof, and it is non-chill filtered as it is every year," says Elliott.
"For me I think the uniqueness of this one, the Q [yeast strain] its in there, like I said, it doesn't take a lot of Q or F recipe to really influence the overall character of the blend. With [the Q batch in] this one, because it' s 14 years old, I'm not really getting the floral component. But there is that just enough of that candy, unique flavor and I think when that combines with the V in two of the other batches and the K, it creates a really unique somewhat berrylike, candy flavor, and its very robust, which I think that's partly to do with the higher proof on this. When it hits my palate I get a lot of flavor up front. Semisweet, fruity, unique fruit, but then it really starts to unfold, then especially on the finish, that's where I see the complexity. The soft flavors start to unfold, the vanilla, the caramel, maybe some hints of cinnamon, and all those flavors sort of unfold into a nice long warm, slightly sweet finish, still has a nice underpinning of oak, probably not as much oak as the 2019 or the 2020, and I think both of those were sort of an exploration into utilizing some of the older batches. This year's is more of an explanation into layering flavors and incorporating the Q yeast strain, which we haven't used since probably 2009 or 2011. It's been a long time since we used the strain in a Limited Edition."
Elliott says the difference between this year's and last year's is deliberate.
"Really the only thing I try to stick to in the process is to create something different from the year past, or the last few years. Going into this year's I had a few different ideas, and one was to try and incorporate the Q, cause it had been a while and my impression of Q has really increased in the past few years. For a while we really only had it in Four Roses Bourbon and at that age (6 years) its really more of a top note, and it doesn't have a lot of complexity, it's not that deep. In the private barrel program we've let some of those Qs age out to 9, 10, 11 years, and I've really started to take notice of it and I think consumers have too, especially in that program. So for the last few years, it's been one of the possible ideas to try and incorporate that."
Just 14,500 bottles of Four Roses 2021 Limited Edition Small Batch will be available in late September for a suggested retail price of around $150. While the bulk of the bottles will appear on shelves around the country, the distillery (for the second year in a row) will make a portion of them available for sale at their gift shop in Lawrenceburg, Kentucky. A lottery will be open to the public to enter to win the opportunity to purchase, although they will need to be picked up in person. Link here to enter! Entries will he accepted through September 12 – good luck!