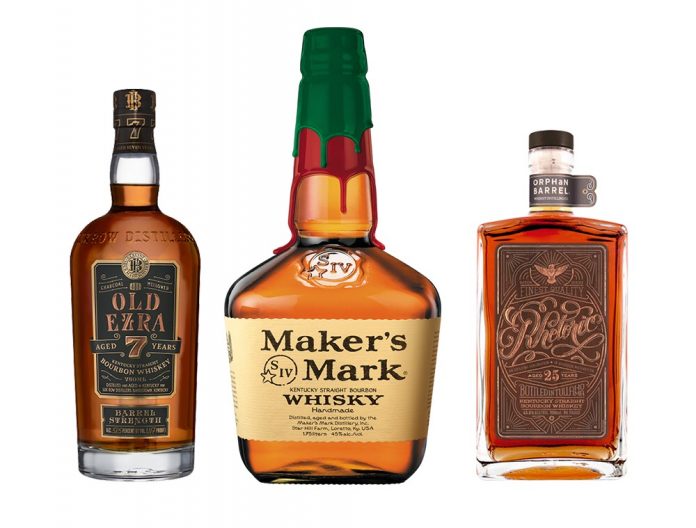 If you're reading this, you probably agree with us that whiskey is one of the most thoughtful gifts you can share with friends and family during the holidays. But in a culture where the consumer is more likely than ever to have tons of bottles already, finding the right one to gift is a more daunting task today than ever before.
We collected our favorite new and limited releases of 2018 here. They range in age, profile, and price (from $18 all the way to $4,000), so there's bound to be something for everyone in your life who loves a good dram.
For the Lover of Bargains: Jim Beam Repeal Batch

With whiskey prices continuing to grow, the under $20 bourbon market is a slim one. That's one of the many reasons we were excited to see Jim Beam Repeal Batch show up earlier this year. It's a non-chill filtered multi-purpose Beam bourbon with great flavor and even better texture, all for $18.
For the Trend Setter: Old Ezra Barrel Strength 7-Year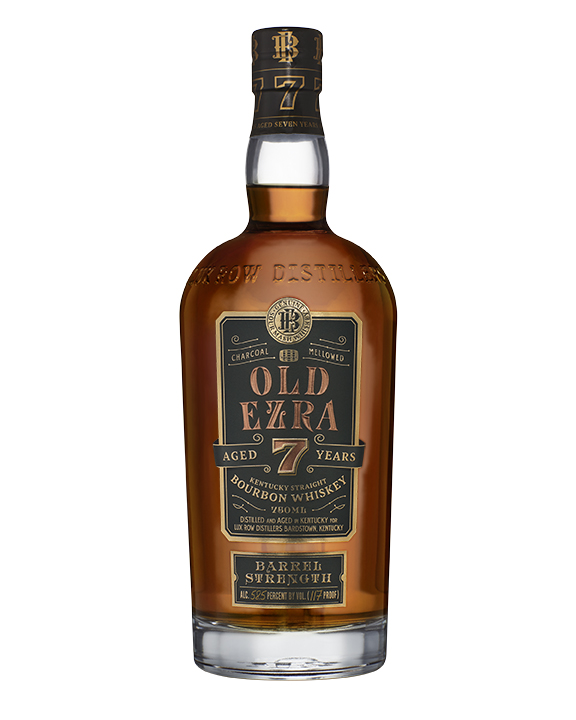 People are starting to talk about Old Ezra Barrel Strength, the 7-year-old Heaven Hill whiskey brilliantly sourced by the Ezra folks to make one of the best whiskeys under $50 we saw this year. It's not a common name, so key someone you love into this brand early–that's a gift they'll remember, for about $40.
For the Holiday Host: Maker's Mark Holiday-Dip
For the constant entertainer, the right ingredients for parties can be difficult to source. Whether you're attending a party at someone's house or just making a kind gesture as they prepare to open their doors, the Maker's Mark Holiday Double Dip is a festive way to give someone a classic whiskey. It's available in a 1.75L bottle for $50.
For the Double Barrel Lover: Old Forester 1910 Old Fine Whisky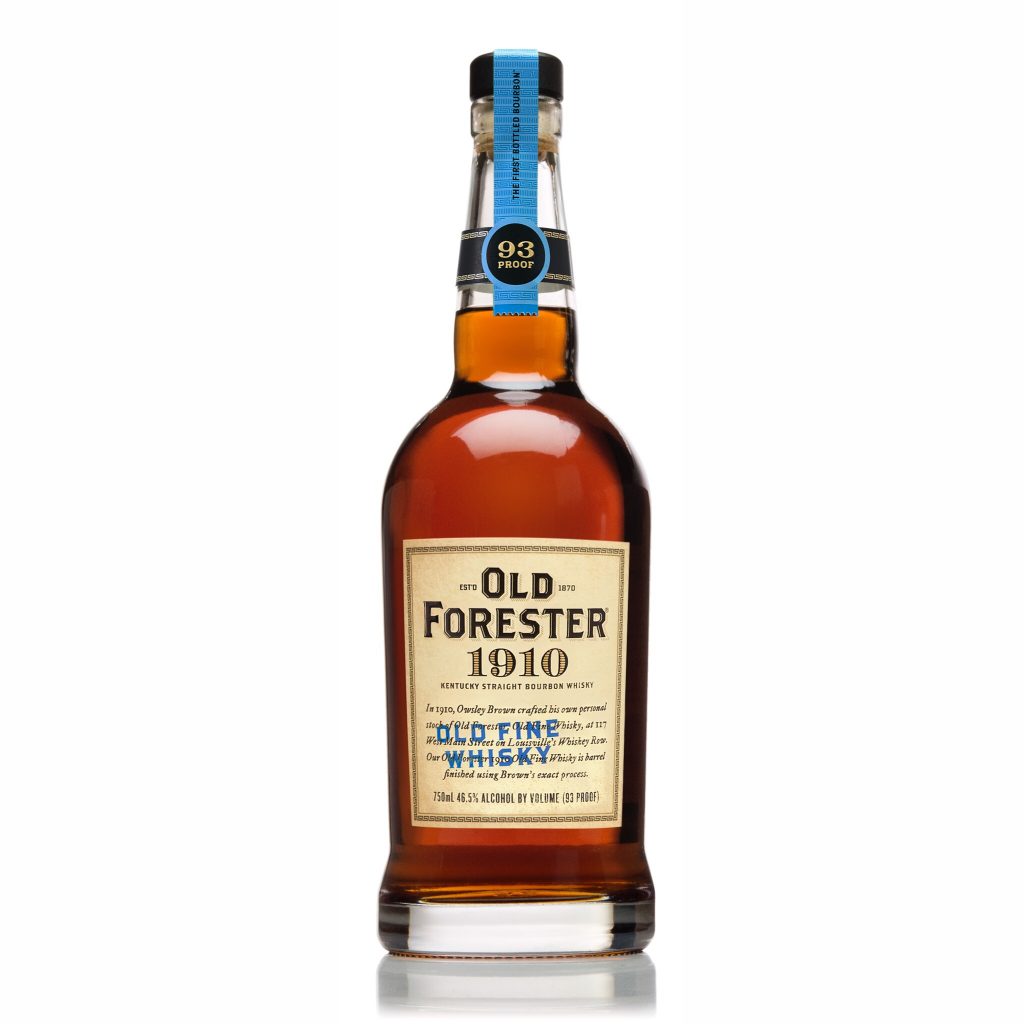 The history behind a 1910 fire led Old Forester to produce this unique, heavily double barreled whiskey this year, and we can't sing its praises enough. For the whiskey drinker in your life whose palate skews toward more oak, chocolate, and vanilla, Old Forester 1910 is a great gift pick, for $55.
For the Growing Whiskey Lover: Basil Hayden's 10-Year
The newest release in the acclaimed Basil Hayden's line is in keeping with the low-proof, drinker friendly style you've come to known and love, but the addition of a 10-year age statement makes this new, permanent line extension a real upgrade from the old standard, even for the proof-conscious drinker. Basil Hayden's 10-Year is on shelves now for $60.
For the Nightcap Lover: Michter's Toasted Barrel Bourbon
Michter's Toasted Barrel is one of our favorite choices of the year for an end-of-night, dessert-style bourbon. The added time in an additional toasted barrel adds honey, vanilla, marshmallow and a bevvy of other sweet and toasty flavors to an already lovely whiskey, so it'll make the perfect last pour of the evening. Michter's Toasted Barrel is available now for $60.
For the Prestige Drinker: the Buffalo Trace Antique Collection
Looking for the right way to show a whiskey lover how much you care? One over-the-top gesture might be to collect, for them, The 2018 Buffalo Trace Antique Collection. We're not going to lie: between secondary costs and the popularity of this line, finding all five bottles will cost much more than the $99 per bottle retail suggestion. But it's also the best way to see someone over the age of 21 light up like they're a kid again.
For the Adventurous Drinker: Little Book Noe Simple Task
One of the oddest whiskeys coming out of Kentucky these days is the Little Book line, a series of complex and unique blends from eighth generation master distiller Freddie Noe. Little Book Chapter 2 is a blend of Kentucky and Canadian whiskies with a unique profile, texture, and taste, and at $100 it's a great way to push someone gently out of their comfort zone.
For the Nerd Who Loves Comparing Whiskeys: Rhetoric 25
As part of the Orphan Barrel program, Rhetoric 25-Year is the sixth and final installment of a unique experiment in aged releases. A substantial lot of Rhetoric bourbons have been released for more than half a decade, each time a year older. 25 is the last release, and we have to say that our concerns about it being over-oaked were unfounded. It's a tobacco-and-tea heavy whiskey, with notes of vanilla and sizable amounts of sweetness. It's on shelves now for $140.
For the Lover of Easy-Going Whiskey: Angel's Envy Cask Strength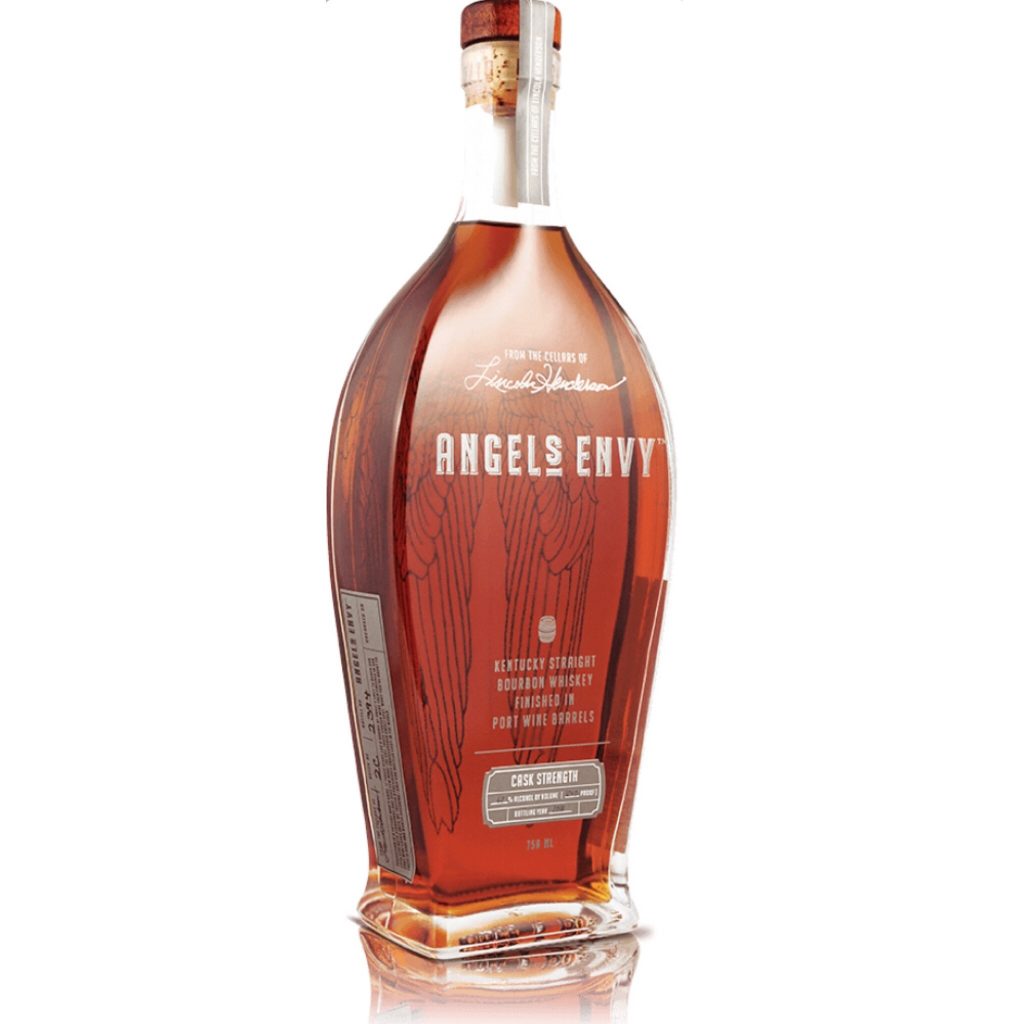 While not every finished bourbon is a winner in our books, Angel's Envy has made a brand entirely from beautifully finished whiskeys. The best one you can gift is Angel's Envy Cask Strength 2018, a port-finished bourbon with lots of spice and character but a sweet, fruity finish thanks to that little extra touch. Bottles (in intricately decorated wooden cases) are available now for $200.
For the Collector With No Limits: The Last Drop 1982 Bourbon
If you're wondering why a bourbon from 1982 would cost $4,000, it's the name behind the selection. The Last Drop has made more than a decade of history bringing the world the best in delicious, well-matured single barrel and small batch whiskies and other spirits. The Last Drop 1982 Bourbon is a must have for the top percentile of collectors. It is Last Drop's first foray into bourbon (from Buffalo Trace, with whom they share parent company Sazerac). If nothing else, it is proof they can find the best of any spirit.