Imagine arriving in Bardstown on your first trip to the Bourbon Trail, with your eyes peeled for rare finds like King of Kentucky that just don't seem to make it to shelves in your city. You head off the beaten path, asking clerks at liquor stores on country roads if they happen to have any Michter's 10-Year tucked away and peeking on top shelves for any dusty bottles of BTAC that have been waiting for a whiskey lover to find them for years. Discouraged, you come away empty-handed, contenting yourself with distillery-only releases like William Heavenhill and special Four Roses Single Barrels.
But what if we told you one of the best bottles to buy while in Kentucky was below your sightline all along, and would barely put a dent in your bourbon budget? That's right, for less than $20, you can try a bottled-in-bond Kentucky classic that will work for cocktails and neat pours alike – and has a stamp of approval from bartenders and bourbon lovers all over the Commonwealth.
J.W. Dant has had a home at Heaven Hill Distillery since 1993, when it was purchased from United Distillers (now Diageo). It was a hugely popular label in its heyday with a name that dates back to 1836, when Joseph Dant first began distilling out of a hollow log.
The logo hasn't changed in a century and loyal fans have kept it as a daily drinker for decades, but the brand perhaps has no bigger fan that Heaven Hill's Bernie Lubbers, Heaven Hill brand ambassador and bottled-in-bond evangelist. The distillery is known for famous bottled-in-bond brands like Henry McKenna, but Lubbers tells us the bottom shelf J.W. Dant has more in common with these award winners than you think.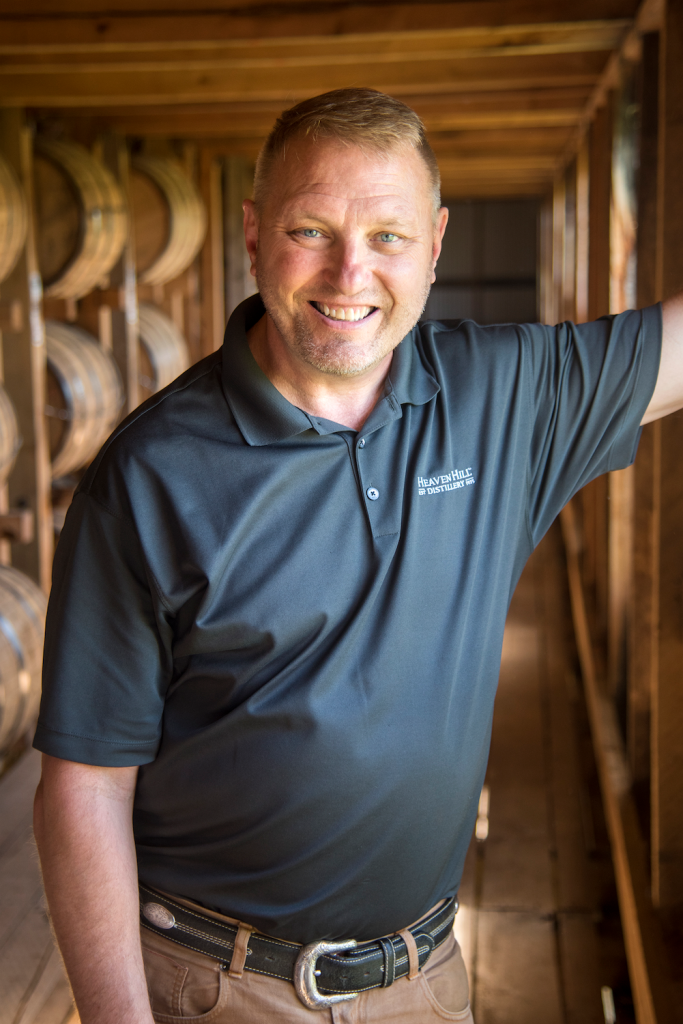 "The J.W. Dant recipe is regular Heaven Hill bourbon – we don't put a brand on our barrels, it just says bourbon whiskey," explains Lubbers. "So it's our traditional recipe, and when you think about it, the barrels could be Henry McKenna Bottled-in-Bond, which won Best Whiskey in the World, or it could be 12-year-old Elijah Craig Barrel Proof, which won Whisky of the Year. Apparently, that's a pretty good recipe," he laughs. "It's just six years younger – Dant is [at four years] the youngest brother of Henry McKenna, but still damn good."
Bottled-in-bond bourbons, by law, must be a distilled by the same distiller at the same distillery in the same distilling season, aged a minimum of four years in a government bonded warehouse, and bottled at exactly 100 proof. It's been a seal of quality since the law passed in 1897, but Lubbers believes it's just as important today.
"J.T.S. Brown and Evan Williams White Label are other four-year bottled-in-bonds – all made from the same recipe at the same proof and same age, but we have ten million barrels so we're able to make them taste a little different."
The brand has quality and the nostalgia factor in spades, but it was also an important part of building the Heaven Hill business. As the largest family-owned distillery in Kentucky today, Heaven Hill built much of their initial might on brands they bought from other conglomerates.
"We'd just bought the brand and invested a lot of money in this brand and these barrels too, that are in inventory, so what a genius way to build a distillery that only has "x" amount of capacity. The key was buying those old brands, don't screw them up, and sell them at a great price. The people that drink it like it – so don't mess it up. It's the people that don't buy it that make fun of it – but once you buy it and you drink it, you like it."
And today, more and more people are liking it.
"Look at Coor's Banquet, PBR, and Miller High Life – they're cool again, those labels haven't changed and bartenders still drink them all over the country and I think that's one of the keys too is to not change. It's to Max Shapira credit that he kept these brands alive."
While the distillery has discontinued the 1.75-liter sizes of J.W. Dant, Lubbers assures us that the traditional 750ml is here to stay. However, that's no reason not to stock up when you see it. The brand is very tricky to find outside its home state, spotted sparingly in Indiana and a couple other cities, but usually not too tough to find in Kentucky – even though people usually come looking for something else.
"We have some of these little gems that are only in a handful of markets, and we're the home market so we get to be selfish with J.W. Dant," admits Lubbers. "When everyone sees J.W. Dant, they say they haven't seen it before, but that's because your eyes are looking up. You're up searching for gold dust on the top shelf, your Parker's and your Elijah Craig Barrel Proofs, and you should always grab the gold dust when you see it. But remember to look down and see the bricks of gold on the bottom shelf, and put one of those in your cart too."