As mid-shelf favorites like E.H. Taylor Small Batch become scarce and unicorns like the wheated Old Fitzgerald decanter line trade on the secondary for twice their retail price, it should soothe bourbon lovers to know that there are still delicious bargain options for bottled-in-bond bourbon – and we're here to help you find them. 7, to be precise…
The Bottled-in-Bond Act, passed on March 3rd in 1897, gave consumers the first seal of quality for their whiskey. On the back end, for distilleries, it meant more than just a delay in paying taxes. Bourbons that are bottled-in-bond must be distilled at the same distillery, by the same master distiller, in the same distilling season (January to June or July to December), and must be aged in a government bonded warehouse with access given to treasury agents who can keep an eye on aging barrels.
On the drinkers' side, the most important things to know are that all spirits labeled bottled-in-bond must be aged a minimum of four years and must be bottled at exactly 100 proof. It's also good to note that everything in the bottle must be the same style of spirit – no mixing a bourbon with a rye. And like all bourbons, nothing besides water can be added to alter the taste of the final product.
In short, seeing that bottled-in-bond label on a bottle tells you that it's not too young, and its not too watered down. It's a quality pour that can be had neat but stands up in a cocktail, no matter how much you're paying. And you definitely don't have to pay too much! This being a historic designation, you'll notice that most of the labels on our list look a little dated. That's cause like the act itself, these bottled-in-bond bourbons have stood the test of time. Here are 7 of our favorite bottled-in-bond bourbons that can be had at a bargain price of under $30 a bottle.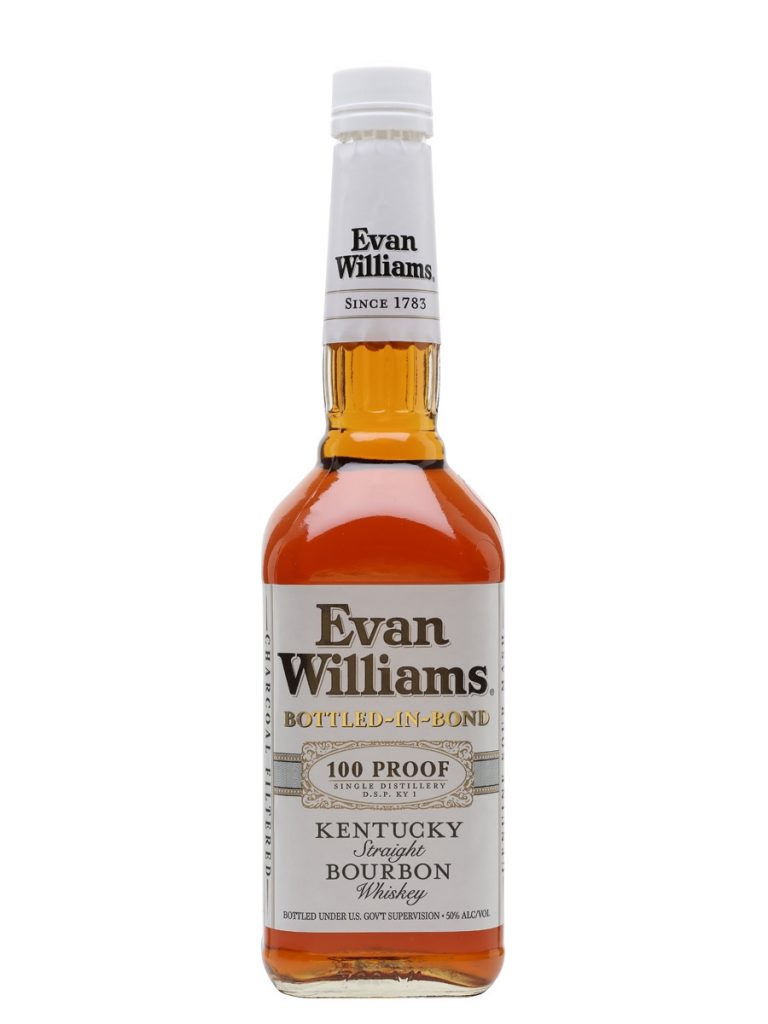 1. Evan Williams Bottled-in-Bond
If you're missing Henry McKenna (which rapidly disappeared from your local liquor store shelves after winning best whiskey in the world at the 2019 San Francisco World Spirits Competition), look no further than this $20 substitute from the same distillery. No, it won't share the 10-year age statement, but you'll find the same balance and proof as it's big brother at a fraction of the cost in Evan Williams Bottled-in-Bond. It's one of the most popular bottles in the world, so no matter where you are you should be able to find one for a steal.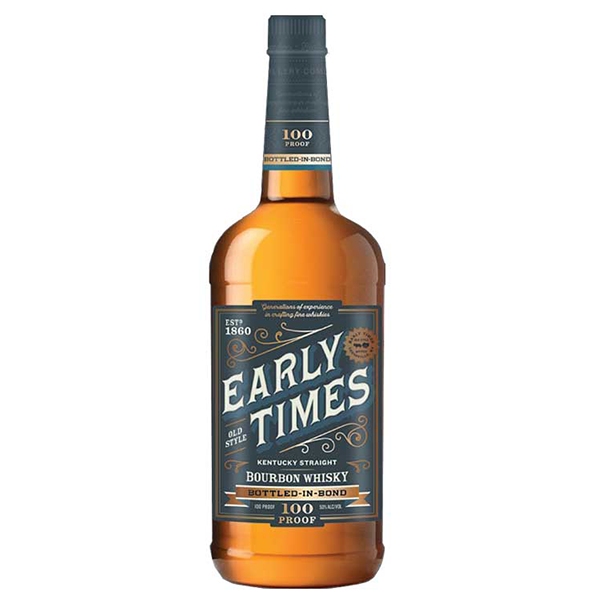 2. Early Times Bottled-in-Bond
The Early Times Brand is celebrating 160 years in 2020, but some iterations of the label are undoubtedly better than others. While the bottles you may remember from the 90s were bottle shelf blends with light whiskey in the mix, today's blue label liters are nothing but caramel-y, creamy Kentucky Straight Bourbon Whiskey. The biggest perk – the slightly bigger size. For just $25, you'll get even more bang for your buck.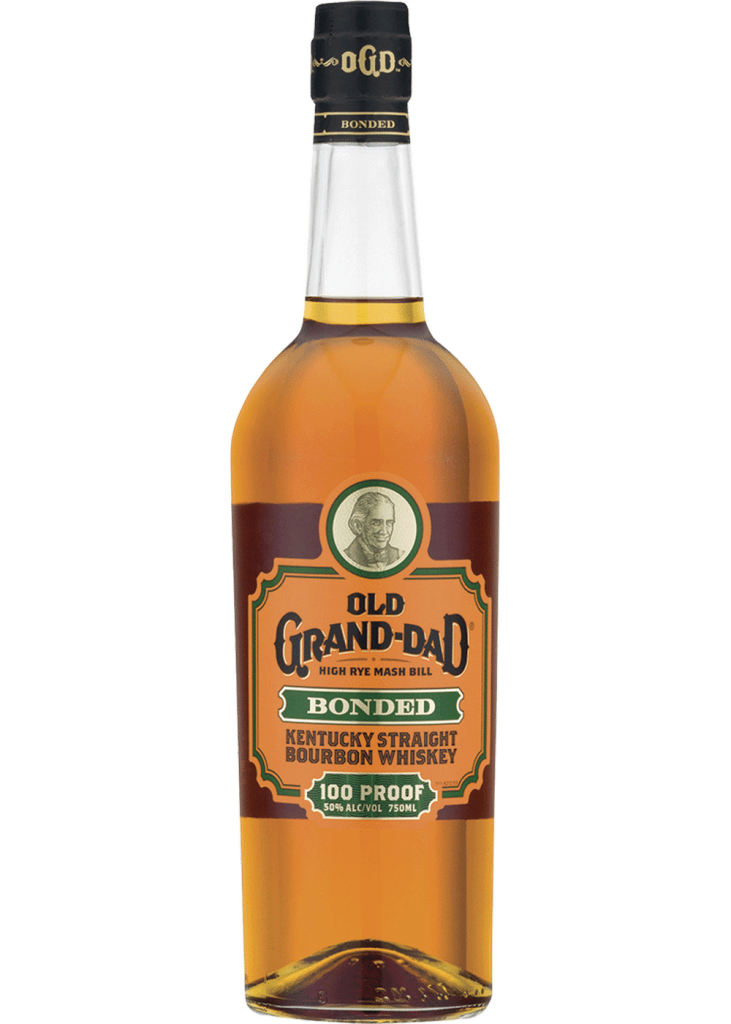 3. Old Grand-Dad Bottled-in-Bond
The high-rye recipe at Jim Beam is responsible for a few of our favorite pours, but if you've ever sipped an 80 proof Basil Hayden's and thought it could use a bit more kick, grab yourself a bottle (and a bargain) of Old Grand-Dad Bottled-in-Bond. Basil Hayden himself is pictured on the label, and although there are differences in the distillation and aging processes, the $25 bonded version will have all the cinnamon spice you love from the higher end (but lower proof) Basil.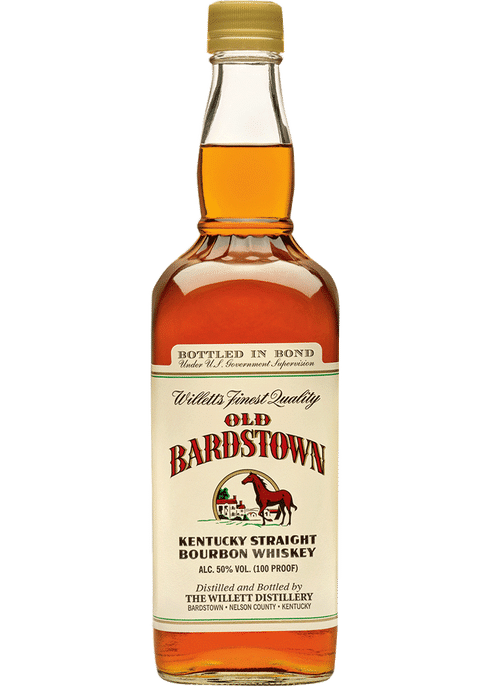 Old Bardstown Bottled-in-Bond
We known bourbon lovers stand in line for Willett Family Estate Single Barrels topped with pretty purple foil, but we urge you to try a bottle of Old Bardstown Bottled-in-Bond next time you strike out. It's distilled and bottled at the beautiful Willett Distillery in Bardstown, Kentucky, and it comes from barrels aging in rick houses at the highest point in Nelson County. You should be able to score one for around $25.
J.W. Dant
Even some of Heaven Hill's bottom shelf bottles are bottled-in-bond, like heritage brand J.W. Dant. The Dant family is still active in distilling today at Limestone Branch, but the label was first used in the 1830s by Joseph Washington Dant as he made bourbon out of a still he crafted from a hollow log. This bottled-in-bond is one of the biggest bargains on our list at just $15.
Old Tub
Yes, we're cutting it close to our $30 mark with a 375ml bottle that costs around $15, but the history behind Old Tub is too good to be left off the list. Before Jim Beam was Jim Beam, the famous distiller made bourbon in a wooden tub, and thirsty customers brought their own jugs to bottle up whatever they could of his famous recipe. The Old Tub bottle can always be found at the James B. Beam Distillery in Clermont, but it will be tricky to track down outside its home state of Kentucky.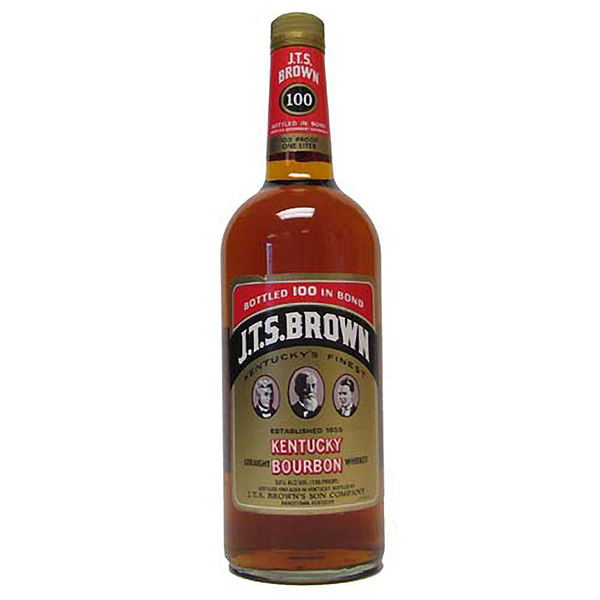 J.T.S. Brown Bottled-in-Bond
Another Heaven Hill heritage brand, the J.T.S. Brown label dates back to 1855, and was first bottled by John Thompson Street Brown, who went on to found Old Forester in 1870 with his half brother George Garvin Brown. Like a few other old school bottles on the list, it can be hard to find outside Kentucky, but keep your eyes peeled. For under $15, it more than gets the job done.