Bourbon lovers have certainly been blessed with news of limited edition bottles in the first half of 2019. From Angel's Envy Sherry Finish to Double Eagle Very Rare, we almost always have a special new release topping our most wanted list. And we can't think of a better way to celebrate National Bourbon Day on June 14th than sampling some (okay, seven) of said bottles. Find your next favorite in our limited edition list below!
1. Woodford Reserve Master's Collection Batch Proof 2019
The Woodford Reserve Master's Collection has long been a way for the distillery to experiment with limited edition bottlings, but their Batch Proof line just launched last year. The second release of Batch Proof clocks in at 123.2 proof and is bottled straight from the barrel without filtration and with no water added. These bottles are available now for around $130.
2. Old Carter Bourbon Batch 2
The Carters have released their second batch of bourbon just in time for today's holiday, hitting shelves across Kentucky this week. Old Carter Bourbon Batch 2 is a blend of just nine barrels of 10 to 12-year old bourbon bottled at a barrel proof 106.9. While there are only around 1,500 of these bottles up for grabs, its absolutely worth hunting down if you can swing a trip to the Bluegrass State. They're on shelves now for around $190.
3. Old Fitzgerald Bottled-in-Bond Spring 2019
The Old Fitzgerald brand has a storied past, and Heaven Hill is honoring that past with their seasonal bottled-in-bond decanter releases. The most recent batch is 13 years old, the oldest to hit the national market. Like all bottled-in-bond bourbons, this wheated bourbon is bottled at 100 proof. It's available now for around $130.
4. Booker's Shiny Barrel Batch
If you're looking for a bottle that's packing some serious heat, look no further than the most recent batch of Booker's. The "Shiny Barrel" batch has an endearing back story, dating back to times when thirsty distillery workers would inadvertently rub the dust off a barrel with their overalls while sneaking a sample. The shinier the barrel, the sweeter the juice, and this sweet new, 6-year-old, 124 proof Booker's juice is available now for around $80.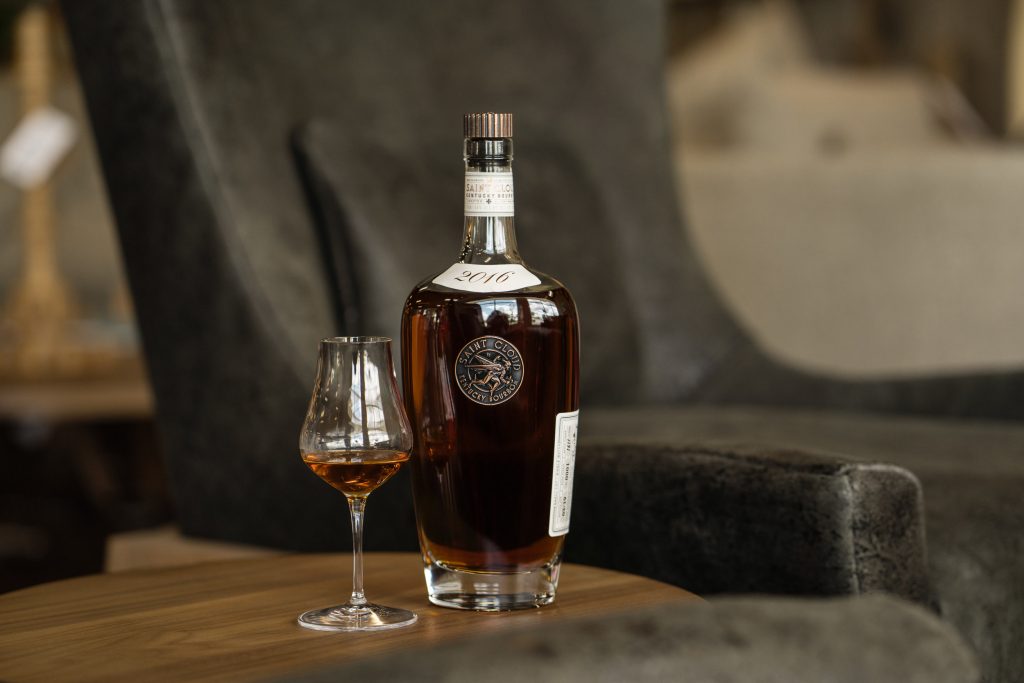 5. Saint Cloud Batch 1
Saint Cloud is a new arrival on the market from Ray Walker, who aged his three-year-old rye bourbon in French Oak casks with thicker-than-usual staves as a nod to his background as a French winemaker. The bourbon was bottled unfiltered with no water added at 120 proof, with only 3,000 bottles of Batch 1 on the market. They're hitting shelves in Kentucky now for around $100 each.
6. Bardstown Bourbon Company Fusion Series #1
Bardstown Bourbon Company (BBCo) is certainly spoiling bourbon fans this spring – they've released three delicious new bottles in as many months. While the Cabernet barrel-finished Phifer-Pavitt Reserve and the new Discovery Series are both worth buying, our pick has to be their new Fusion Series #1. This is the first look we've had at BBCo's own distillate, and it does not disappoint. It's a 98.9 proof blend of two of their first straight bourbons (one wheated, one rye) as well as an older, 11-year-old sourced bourbon, with the proportions broken down right there on the label. Grab one now for around $65.
7. Blood Oath Pact No. 5
Lux Row recently announced a fifth member to its Blood Oath line of limited edition, experimental blends, and this one has a bit of warm summery spice. Pact No. 5 is a blend of 8-year-old rye bourbon finished in Caribbean rye barrels for six months, blended with an 11-year-old wheated bourbon and a 13-year-old rye bourbon. Grab one now for around $100.