Gifting good bourbon might be difficult, but it definitely doesn't have to be expensive.
Whether you're bringing a bottle to a party, staying under the limit of a gift exchange, or treating yourself to a bottle you've skipped over in the past, we've got you covered with these affordable bourbons. Here are 10 bourbons to gift under $30.
1. Early Times Bottled-in-Bond, $23
As the bourbon industry has exploded over the last ten years, distilleries have turned to the archives to revive old brands like Bond & Lillard, King of Kentucky, and more. Last year, Early Times announced the revival of their bottled-in-bond bourbon, which was first released in the 1940's. With a high corn mashbill (79% corn, 11% rye, and 10% malted barley) and a great history behind the label, this limited edition 1L bottle makes a great gift.
2. Four Roses Bourbon, $22
Colloquially known as Four Roses Yellow Label, the namesake bourbon from Four Roses changed up its look this year. The upgraded design included a wooden and cork topper as well as the Four Roses logo embossed in the glass bottle.
Although the bottle doesn't show an age statement, the Four Roses is a delicious, 6-year-old blend of all 10 of Four Roses combinations of five proprietary yeast strains and two high rye mash bills. If you haven't picked this up one in a while, do that today. (Pro tip – depending on the market you live in, Four Roses Small Batch blends four of these ten recipes, is seven years old, and is right on the line of our $30 budget.)
3. Old Grand-Dad 114, $27
It's hard to find a cask strength bourbon under $30, but Old Grand-Dad 114 comes pretty dang close. This one is for the lovers of high proof, high rye, high spice, and high value. At around $27 a bottle, you're really getting your money's worth when it comes to both flavor and strength.

4. Jim Beam Repeal Batch, $19
We've featured this bottle on a few of our lists, and for good reason. Jim Beam announced this reasonably priced, '40s-style Repeal Batch this September during Bourbon Heritage Month, when pricy annual release news usually dominates the whiskey world. However, this non-chill filtered, 86 proof bourbon delivers great mouthfeel, flavor, and drinkability for under $20.
5. Maker's Mark JOY Bottle, $25
This adorable holiday 375ml bottling will require a trip to the Maker's Mark distillery in Loretto, Kentucky—a gift in and of itself. The distillery announced the release of this special seasonal label last month, but the juice inside is the soft wheated Maker's Mark you know and love. Hop in the car with that special someone on your Christmas shopping list and hunt down a bottle for you both!
6. J.W. Dant, $12
The Dants were one of the earliest distilling families in Kentucky, and their name lives on in this bottled-in-bond bourbon. Back in the 1930s, Joseph W. Dant used a hollow log instead of the copper or stainless steel stills of today, and by the 1870s he had opened his own distilleries. This bottle bearing his name rings in at the most economical on our list, but the price is hiding a drinkability neat or in cocktails.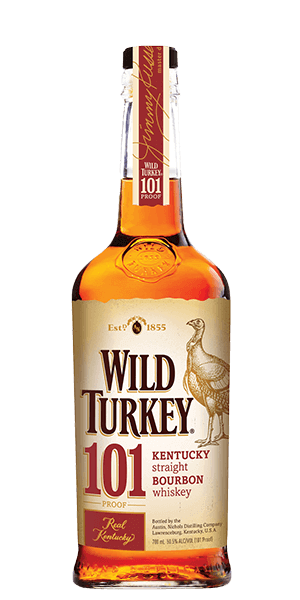 7. Wild Turkey 101, $26.
Wild Turkey's releases draw us in like flies to honey, with a complex range that goes all the way up to their decadent Master's Keep Series. But Master or not, we just can't quit the entry level Wild Turkey 101. This spicy high rye bourbon has been made the way Jimmy Russell intended it for the last 60 years, and we're thrilled to report its still regularly taking home hardware from spirits competition around the world. Grab a bottle for your Secret Santa for just $26!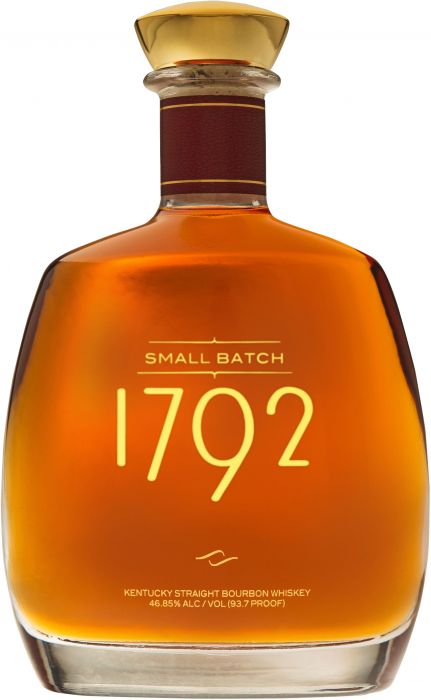 8. 1792 Small Batch, $28
Lovers of this 1792 Bourbon were horrified this summer when a rickhouse at the distillery collapsed, and while thankfully no one was hurt, many barrels did not survive. 1792 Small Batch is one of the best examples of the good whiskey we lost that day. At just $28, it's a thoughtful investment in rebuilding.
9. Very Old Barton Bottled-in-Bond, $20
If you're still mourning the loss of Heaven Hill 6 Year Old Bottled-in-Bond, we suggest Very Old Barton as your Christmas gift to yourself (or as your new daily drinker). This Sazerac-owned label flies under the radar, and usually lands on the bottom shelf with a $20 price tag. Despite that, it stacks up with some of our favorite balanced pours.
10. Buffalo Trace Bourbon, $25
Hunt the Antique Collection all you want, but there's just something about a bottle of Buffalo Trace's namesake bourbon that completes anyone's home bar. It's made from the same high rye mashbill as George T. Stagg, Eagle Rare, and E.H. Taylor, but will cost you a fraction of the price. Bring to a party for a host with plenty of thirsty guests who know the label well.