It was a big week in the Kentucky Bourbon Industry as iconic brand, Woodford Reserve, celebrated it's 25th Anniversary.
It all started (again) in 1996 on the hallow grounds of 1812 National Historic Landmark "Labrot and Graham Distillery" (aka Oscar Pepper Distillery). On those very grounds, founder and Bourbon legend Oscar Pepper would use the scientific services of industry icon Dr. James Crow who would incorporate break through consistency techniques in whiskey making like the 'sour mash method'.
The late President, Owsley Brown II (great grandson of B-F founder George Garvin), had the vision in the mid 90's to create a homeplace where guests could learn the history of Bourbon while sipping on the world's finest Bourbon. After an extensive and undoubted costly renovation to preserve the existing distillery, Woodford Reserve was born.
We can only assume that he would be overjoyed with where the brand stands today as a global leader in premium Bourbon.
Woodford is undergoing a major distillery expansion that would double the brand's output capacity. Fermenters going from 8 to 16 and their gorgeous 3 copper potstills doubling to 6. Completion scheduled for 2022. If you show up for a tour next year, you truly will be seeing double:)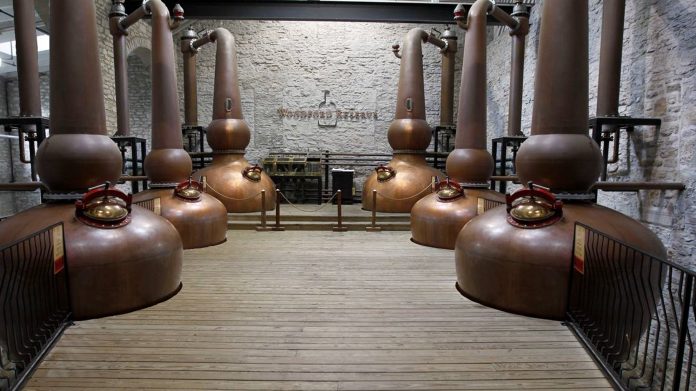 Checkout www.woodfordreserve.com for updates as they celebrate throughout the month of October.