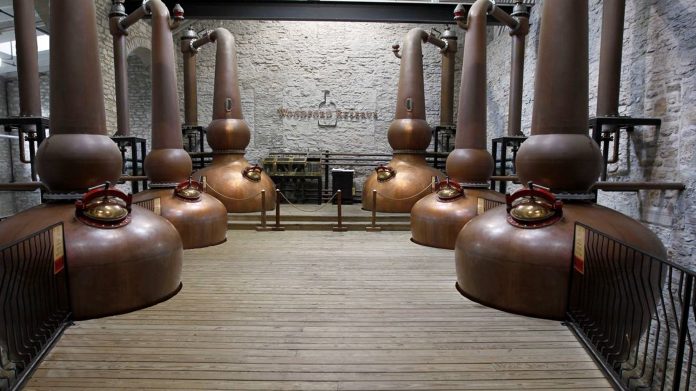 Hot off the press this week – One of Bourbon Country's favorite selfie spots is about to get even cooler. Woodford Reserve Distillery will soon be doubling its production capacity. Yay! We like good news. They're slated to add 3 new copper pot stills with construction beginning this Spring and the predicted finish in Summer 2022. More good news – the distillery will plan to remain fully open to the public throughout the process.
It takes no prophet to realize that you don't double down on your production without just cause. Woodford Reserve, per their press release this week, noted being the "top selling super premium American-Whiskey in the world." President and CEO, Lawson Whiting, stated, "Woodford Reserve has enjoyed exceptional growth over the last decade, maintaining a double-digit net sales growth rate year-to-date with more than one million case sales." He added that the production expansion will help supply meet increased global demand.
The expansion coincides with WR's 25th Anniversary milestone as the brand launched in 1996. "Woodford Reserve Distillery uses copper pot stills in a triple distillation process to handcraft bourbon, and today's announcement builds on that legacy," stated Master Distiller Chris Morris.
In addition to the new pot stills, expansion plans also include a new building that will house the boiler plant; additional fermentation tanks; a grain unloading area; a barrel unloading/storage area; and a conference and training center for employees.
For tour information, please visit Woodford Reserve.