It is with great pleasure that The Bourbon Review introduces our newest brand ambassador and contributor, Ashley Hlebinsky.
Ashley is currently the Firearms Curator for the Cody Firearms Museum located in Cody, Wyoming. The 30-year-old historical firearms curator has a compelling voice for education, awareness, and interpreting firearms in the 21st century. As Curator, Ashley oversees 7,000 firearms dating back to the 1200s; she also served as the project director of the first full scale renovation of the museum, that reopened July 6th.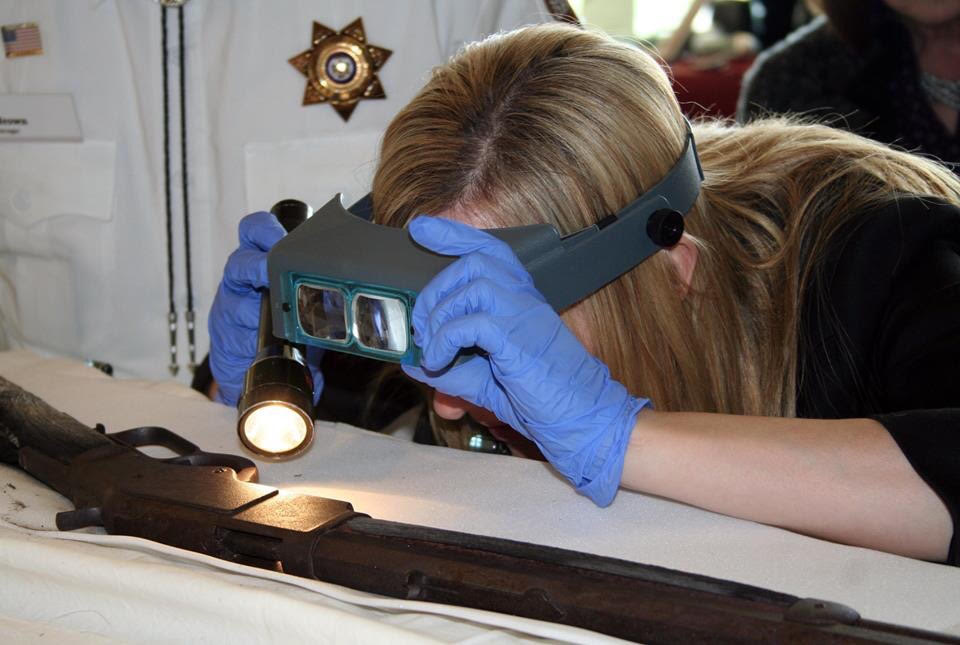 In addition to her duties at the museum, Hlebinsky is President of The Gun Code, LLC, a consulting business, where she serves as a museum advisor, expert witness on both civil and criminal cases, freelance writer, certified firearms instructor, international lecturer, on-camera historian, and television producer. Through her consulting business, she recently opened an exhibition on embellished sporting arms from Europe for the Houston Museum of Natural Sciences, open through August. In addition to a Master's Degree from the University of Delaware, Ashley recently founded the first association in the United States to promote the academic study of firearms history and material culture. You can regularly see Ashley on the Travel Channel's Mysteries at the Museum, Outdoor Channel's Gun Stories with Joe Mantegna, and most recently as Co-Host of the Discovery Channel series, Master of Arms.
Ashley is one of the youngest female museum curators in the country and an anomaly in her field–an East Coast city girl and former competitive ballroom dancer, she has risen to become the country's foremost academic authority on historic firearms and artifacts. Aside from researching in the Smithsonian National Museum of Natural History, Ashley has also been a consultant for several prominent museums including the National Museum of Law Enforcement and Organized Crime (Mob Museum) in Las Vegas, Nevada and is no stranger to the impact American whiskey has had on the US and the world.
Outside of Firearms, Ashley has a passion for American whiskey, cigars, and cooking and will be working with The Bourbon Review not only as a writer covering these topics but will be paving the way for us on multiple media fronts. We are thrilled to have her on board as she embarks on exploring the history of American whiskey through social media takeovers across the country and regularly writing for us.
Welcome to the team Ashley!