Ashley Hlebinsky has a seriously cool job. In her role as Curator in Charge of the Cody Firearms Museum at Buffalo Bill Center of the West, she oversees exhibits on weaponry from Wyoming's pioneer days to the present. She's also got a Master's Degree in American History – and of course, she loves her whiskey. We sat down with her to talk history, her new Discovery Channel show Master of Arms, and being a bourbon bride.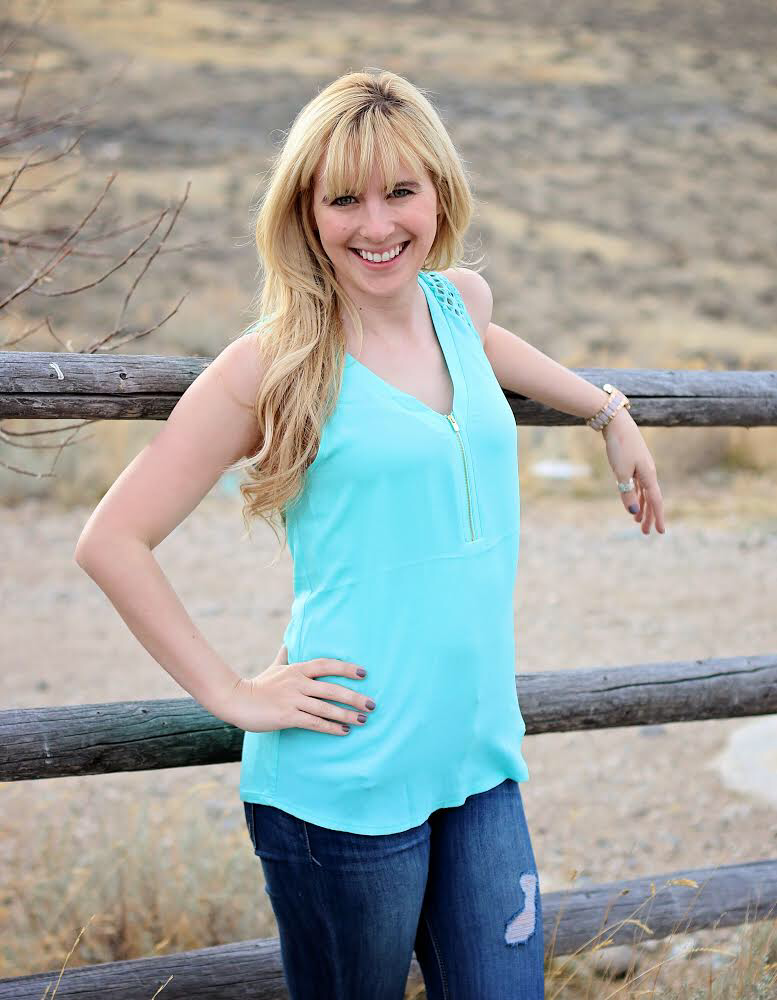 With a resumé that includes three years at the Smithsonian National Firearms Collection and eight years at Buffalo Bill Center of the West, Hlebinsky was a natural choice when Discover began casting their latest reality competition. As one of three judges on Master of Arms, Hlebinsky uses her weapons expertise to judge contestants on their ability to quickly and accurately craft a variety of historical weaponry. 
"So it's a weapons making competition show. It's basically a cooking show for guns, knives, and bows. Each of the eight episodes has three contestants, and they show up they could be bladesmiths, gunsmiths, blacksmiths – but they don't know what they're gonna get," she explains. 
"At the beginning of the competition, we have a quick draw and they've got a short challenge where they have to make a weapon in just a few hours in front of the judges. After they complete those, we take them for weapons testing, where we eliminate one of the contestants. The final two contestants go on to a larger challenge called the Master Build. That's over a four day period in a workshop where they build the weapon they need to make."
After the four days, weapons tester Nicholas Irving (who was a special operations sniper) puts the guns, blades, or bows through their paces. Judges Hlebinsky, Trenton Tye, and Zeke Stout meet to deliberate — and crown the winner of each episode Master of Arms. The prize isn't just lip service — it comes with a generous purse of $10,000.
Weapons made will range in functionality and historic context, but some of Hlebinsky's favorites will be a blend of a few of those things. "I'm not allowed to mention specific weapons made on the show, but some are really obscure. There are a lot of combination weapons on the show – a blade and a gun, or in that realm. People don't realize how historically accurate those are, or that people even thought to make them. When you see early weapons technology, it's not an exact science — if you have a gun from the 16 or 1800s you get one shot. If you fire that one shot, the reloading process is quite cumbersome, and it can take a long time. So if you're in a close quarters combat situation, you need something else really quick because sometimes you don't have time to reload. So combination weapons were really common early on in firearms technology so I think those types of things are something that will make viewers go 'huh. I didn't even know that was a part of weapons history.'"
The weapons expert has some wise words about mixing business and pleasure. "Use the weapon first, and the whiskey second," she stresses. She points to the long German tradition of Schutenzfest, a day-long shooting competition followed by an Oktoberfest-style beer festival.
When the Pittsburgh native isn't filming in her home state of Pennsylvania, she's busy planning a wedding to take place next month in December 2018.
"We're having a whiskey tasting at the welcome dinner for our wedding. It's a destination wedding, in Florida, so we're making a whole weekend of it," she tells us.
The welcome dinner is taking place in a warehouse full of Hlebinsky's favorite things. A collection of two hundred tanks will line the walls in the warehouse, while guests sip whiskies from around the world and feast on BBQ. The guests will have to step outside to have a smoke – the cigars aren't allowed in the warehouse, as the tanks are still functional (and fireable!).
Master of Arms premiers tonight, Friday November 2nd, at 10 pm ET/PT on the Discovery Channel. Click here to learn more!