Ingredients
1.5 parts Wild Turkey Bourbon
½ oz. Orgeat syrup
½ oz. coffee liqueur
1 oz. heavy cream
egg white
soda water
Directions
Add the first 5 ingredients to the shaker and shake without ice to emulsify. Then add ice and shake again. Strain into a highball glass and top with soda water. Garnish with grated nutmeg.
Recommended with Wild Turkey Bourbon or Wild Turkey 101 which can be purchased online here.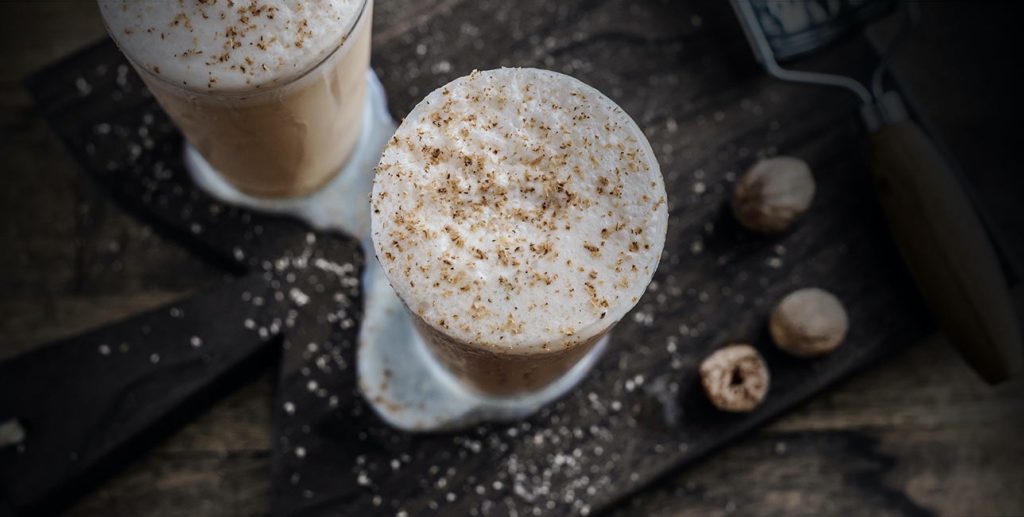 History of Kentucky Coffee
Kentucky Coffee, or Bourbon and Coffee, is a not-so-distant relative of Irish Coffee, which is typically credited to Joe Sheridan, a chef at the Foynes Airbase in Ireland. In the early 1940s, bad weather forced a group of passengers to disembark a Canada-bound flight. Sheridan added whisky to his guests' coffee to warm them. When asked if they were being served Brazilian coffee, Sheridan is said to have joked that no, it was "Irish coffee." Even before this rainy encounter, drinks mixing coffee and a spirit were common in French and Viennese coffee houses during the 19th century.
Editor's Note: Love coffee and Bourbon? Try this traditional Kentucky Coffee recipe or this Basil Hayden's Bourbon Iced Coffee!