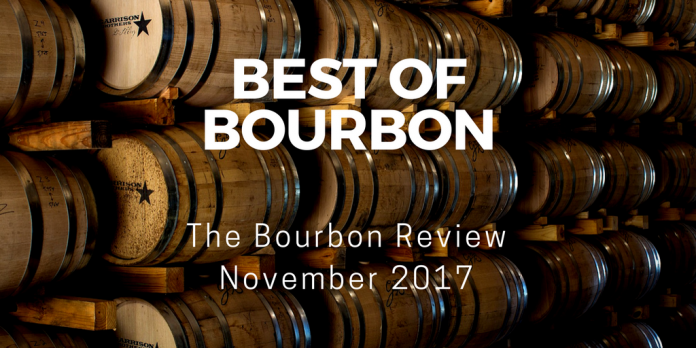 1. Barton 1792 Distillery Announces 1792 Bottled in Bond Kentucky Straight Bourbon Whiskey
Earlier this month, Barton 1792 Distillery announced the inaugural release of a new limited-edition Bourbon – 1792 Bottled-in-Bond Kentucky Straight Bourbon Whiskey. According to the distillery, the expression remains true to the Bottled in Bond Act, which "revolutionized the quality of American whiskey."
This is the seventh limited edition release of 1792 Bourbon expressions. The Bottled-in-Bond joins previous releases such as High Rye, Sweet Wheat, Single Barrel and Full Proof Bourbons. Each December, 1792 Bottled-in-Bond will be available for purchase in selected markets. This years release is bottled at 100 proof at a suggested price of $35.99 for a 750ml bottle.
2. Bourbon Gives Back at Taste of the Decades
On October 26th 2017, Brad Wainscott of The Tousey House Tavern hosted Taste of the Decades, a VIP Bourbon tasting, dinner, and auction. This fundraiser was held in support of The Dragonfly Foundation, an organization dedicated to helping young cancer patients and their families find strength. The Dragonfly Foundation provides distractions from the emotional, physical, and financial toll of cancer and bone marrow transplants as well as the post-traumatic stress associated with the trauma of diagnosis, treatment, and recovery.
By the end of the night, the fundraiser raised $25,000.00 for the Dragonfly Foundation. The evening not only brought together some of the finest and most knowledgeable Bourbon aficionados around, but also helped in the fight against childhood cancer. Julian Van Winkle said it best, "It's a no brainer for us to be involved with something like this. You can't beat that in terms of helping a children's foundation like this."
3. Jefferson's Bourbon Releases Presidential Select 16 Twin Wood
Jefferson's Bourbon has announced the release of 16-year Presidential Select Twin Wood. This release, available today, was rolled out at a tasting party for industry insiders at Kentucky Artisan Distillery last night.
The 16 year Presidential Select Twin Wood got its name after Master Distiller Trey Zoeller chose an 11-year Bourbon to be rebarreled in freshly charred oak. After resting six more years and tasting every few months, Zoeller was sold. "Putting it in that new wood, with that new char, kind of cleaned the Bourbon. You're gonna get some big flavors out of this right away," said Zoeller between sips. While the exact mash bill is not available, he describes it as a high rye recipe, bottled at 94 proof.
Around 10,000 bottles are available today in markets across the country at an MSRP of $199.
4. Peerless Distilling Co Announces Inaugural Rye Whiskey Single Barrel Release
For the first time, Peerless has released three Peerless Straight Rye Whiskey Single Barrel picks hand selected by Head Distiller, Caleb Kilburn. Since releasing the Rye in the Spring of this year, the distillery has been giving tastings of the two-year-old product along with a sample of Rye new make. With the single barrel picks being offered, it will give guests the opportunity to taste up to four different Peerless Rye Whiskies.
"For me, the Single Barrel program is about showcasing the three individual flavor pillars that go into making our Flagship: oak and pepper, fruit and floral, and caramel and vanilla," states Kilburn. Like their Straight Rye Whiskey, all single barrel selections will be bottled at barrel proof.
5. Charles Medley Distillery Releases Wathen's Barrel Proof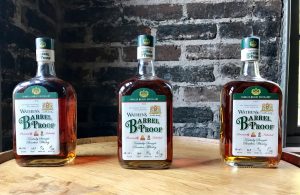 Charles Medley Distillery is releasing another special-release, Wathen's Barrel Proof. Only 25 barrels of this singel-barrel Bourbon will be released, with proofs ranging from 109.6 to 118.6. While this will be the first release of Wathen's Barrel Proof, the Wathen's brand has been available at 94 proof in Kentucky for 20 years. "All our brands honor brands my family has owned in previous generations," says Sam Medley, an 8th generation distiller and co-owner of Charles Medley Distillery.
Wathen's Barrel Proof will be available for purchase starting in November in markets across the country at a suggested retail value of $85.