Michter's (Louisville, KY) sent out a press release today with two focal points:
Their strategy in ramping up production to address product shortages
Upcoming release of its 10 Year Single Barrel Rye
On the latter, this is exciting news as their previous 10 Year Rye release was July 2022. Having tried the 2022 10yr Rye, I will speak of its extraordinary quality. It was flat out sensational in my opinion.
Product Shortages: Addressing Them
Michter's cited the following production enhancements, but noted in the short term, it won't be enough to offset high national/global appetite for its whiskey portfolio (a coveted one at that).
Adding SIX (18,000 gallons per tank) fermentation tanks by Vendome Copper & Brass Works
Converting it's Shively plant to 24/7 production in late 2022
Significant investment in its bottling operation which went live in 2023
The brand stated it will essentially strive to ramp up production, but will not sacrifice its ultimate commitment to product quality in the process of doing so.
"We recognize the frustration of some of our supporters as they encounter challenges in finding certain Michter's releases on the shelf. We want our loyal Michter's drinkers to know we are trying to continue to invest in the growth of the brand while maintaining the exceptional level of our whiskeys," commented Andrea Wilson, Michter's Master of Maturation. "We have an over 30-year planning horizon for our whiskeys and use models to plan sales and work hard to focus on staying true to the quality of our whiskeys," she added.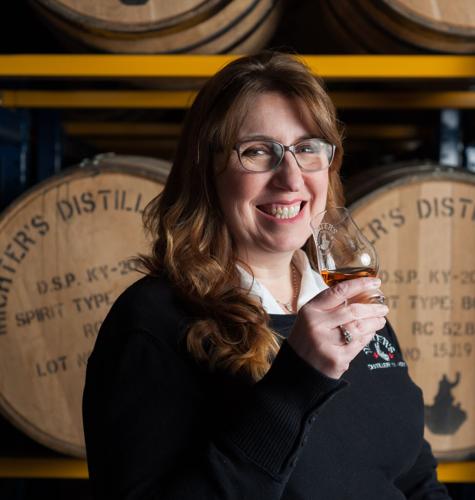 For over 20 years Michter's Executive Vice President Steve Ziegler has been tasked with allocating the Kentucky whiskeys offered by Michter's to the company's distributors and importers. "My job was a lot easier years ago when we felt lucky to sell 50 three bottle packs nationally in a month," observed Ziegler. "We are still quite small compared to many other whiskey companies. Our Master Distiller Dan McKee and our Master of Maturation Andrea Wilson decide when specific barrels are aged to their standards and ready to release, and I do my best to spread that whiskey around to our customers. Unfortunately, what we release simply is not enough to meet demand right now, and we are addressing the shortfall without cutting corners."
New Release: Michter's 10 Year Single Barrel Rye
Now for the good news! The company announced the release of its upcoming 10 Year Single Barrel Rye.
QUICK FACTS
Release Date: May 1st (nationally)
Proof: 92.8 (46.4 abv)
SRP: $200 per 750ml
Mashbill (per brand): "Kentucky style rye with a good amount of corn and malted barley"
While thoughtfully expanding production over the years, Michter's remains determined to maintain its high quality and, if anything, improve it. "Our goal is to make the greatest American whiskey," said Master Distiller Dan McKee. "We would love to be able to offer more of it, but we simply won't do so until the whiskey is ready at the standard our loyal Michter's drinkers expect. I do think that we have some good news to share in that respect, which is why I am so happy to introduce the 2023 release of Michter's 10 Year Rye."
Said Wilson, Michter's Master of Maturation: "The 10 Year Rye release is elegant, yet full of herbal and honey characters with warm spice resulting in a captivating, rich, smooth drinking experience. I am hopeful that it will bring a smile to everyone who experiences it as we work to bring even more wonderful Michter's to market."
If it's anywhere near the 2022 10yr rye release, I'll take that smile and raise it. It will be top shelf showcaser.
Michter's is no stranger for receiving brand recognition. The 2023 Drinks International Awards placed Michter's as the #1 Trending Brand.
For more brand info, please visit www.michters.com