Travel season is in full swing, and if you (like us) have Bourbon Country on the top of your to-visit list, you're probably planning a stop at more than one distillery. It's an especially exciting time to be visiting. Brand new distilleries are being built every year, and the established greats are adding engaging experiences. Whether you're a first-timer or feel like you've seen it all, here are five new tours that take you beyond the basic.
1. Bottle Your Own Bourbon at Angel's Envy
The Bottle-Your-Own Tour at Angel's Envy sends you out the door with the souvenir that every whiskey lover wants – bourbon. In this case, a bottle of Angel's Envy Port Wine Barrel Finished bourbon, filled, stoppered, and carefully decorated with a hand-written label. Angel's Envy, who opened their distillery in Downtown Louisville in 2016, finishes all their whiskey in a second barrel, as you'll see firsthand.
During the experience, you'll watch the work that goes into filling each bottle, pour one yourself from the port wine cask, and make it yours with little labeling details. Book now for $100 for you and feel free bring a friend – a guest is welcome with the ticket holder, although the ticket is only good for one bottle.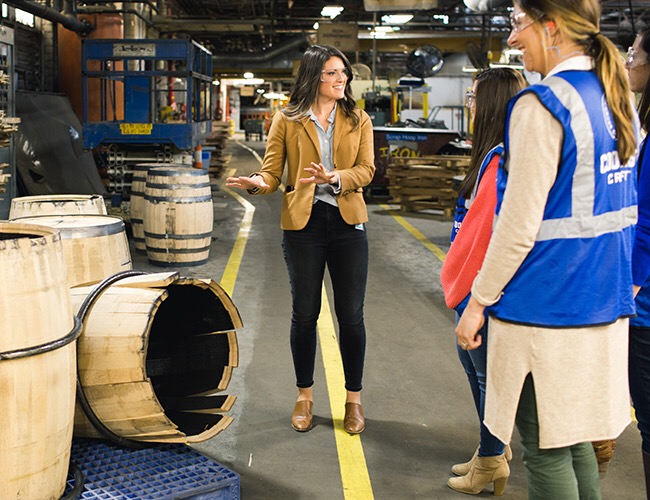 2. Cooperage Adventure at Brown-Forman
The parent company behind big names like Woodford Reserve, Old Forester, and King of Kentucky is offering an experience nothing like your average distillery tour. They're one of the few companies to make their own bourbon barrels – and for the first time, guests are welcome behind the scenes in the cooperage to see how they come together.
The experience, which includes transportation to the cooperage, the tour, and a Cooper's Craft gift bag, is only available through Mint Julep Tours in Louisville. Book now for $75 per person.
3. The Curated Cocktail Experience at Castle & Key
The newly restored Castle & Key Distillery is arguably one of the most gorgeous (and Instagrammable) spots in Bourbon Country. As if the literal castle wasn't enough, a stately spring house, curated shopping, and a botanical trail make for a true wonderland of whiskey.
If you can't bear to tear yourself away from the manicured grounds long enough to see the distilling equipment, that's no problem. Not only can you stop by for a drink any time at the new Counter 17, but you can book their new 45-minute Curated Cocktail Experience at the historic Taylorton Station. A host will explain the distillation of the Castle & Key Restoration Release Gin while you sip two of the fourteen offered cocktails, each designed to pull out a specific note in the spirit. Book now to visit them in Frankfort, Kentucky for just $20.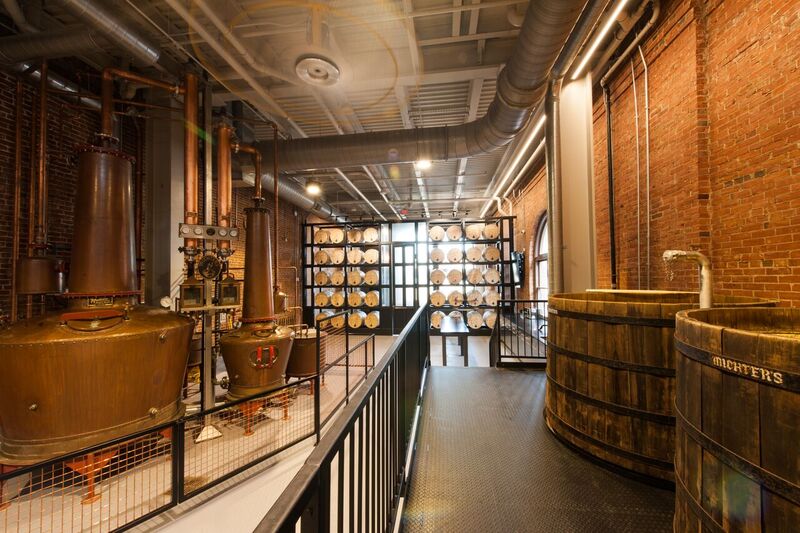 4. The Legacy Tour at Michter's Distillery
While Michter's is a brand with a long history, they just settled at their permanent home in the historic Fort Nelson building in downtown Louisville in January. Any of their tours are impressive (they have an entire program dedicated to ice-making), but the most immersive has to be the Legacy Tour.
At $100, this is one of the pricier tours on our list, but trust us when we say it's worth every penny. You'll see all facets of the process with a senior member of the Michter's team, taste different cuts of distillate from the historic Pennsylvania pot still, and try unicorn pours like Michter's 20-Year Bourbon. The tour is offered only once a month and books up far in advance – start watching their site now to snag your spot.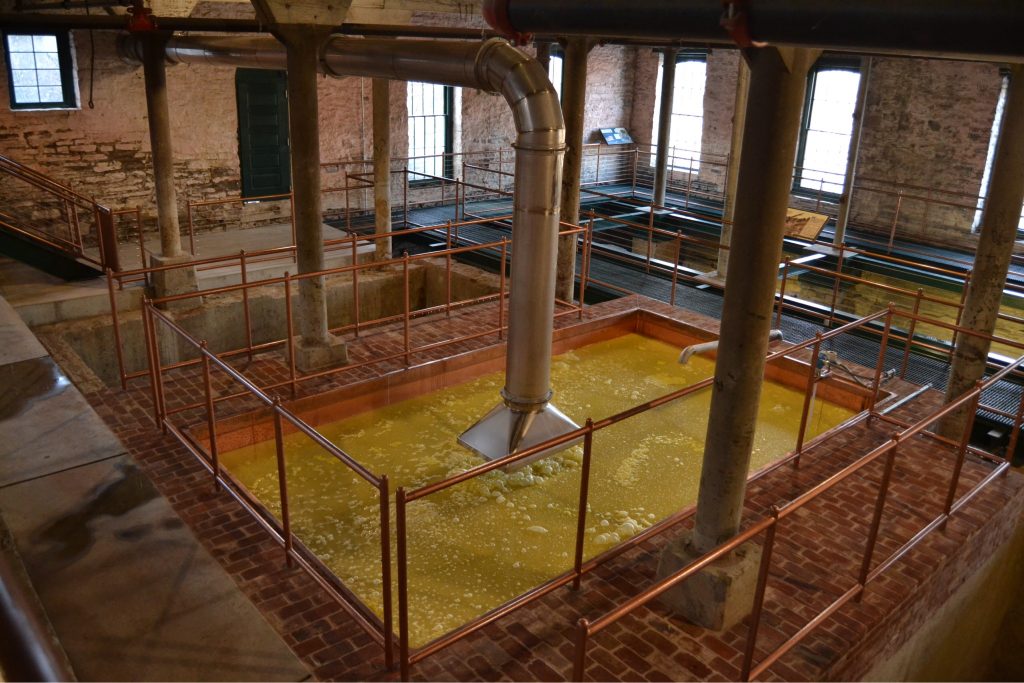 5. The E.H. Taylor Tour at Buffalo Trace
Anyone who loves archaeology, history, or of course, bourbon, seriously needs to take the tour through the site nicknamed "Bourbon Pompeii." The experienced guides at Buffalo Trace will walk you through the historic O.F.C. building, first built in 1883 by Colonel E.H. Taylor. In 2016, the distillery began to renovate the building for event space, but scrapped those plans upon unearthing Taylor's brick lined fermenters, which had been lost to them for 100 years.
Earlier this year, the distillery filled the first fermenter in the building in over a century, and you can now visit to watch sour mash bourbon being made on the banks of the Kentucky River once again. As a cherry on top, the tour is completely free – although reservations are required.