Halloween falls during the best time of the year for bourbon releases, and we can't think of a better way to observe the holiday than match up a few of our favorite pours with some tasty treats. So throw some whiskey in your hot apple cider, wrap up in a blanket, and head out to the porch to pass out candy – but keep a few pieces back for later. We've done the hard work for you and rifled through our trick or treat buckets to find the best bourbon and Halloween candy pairings for 2019.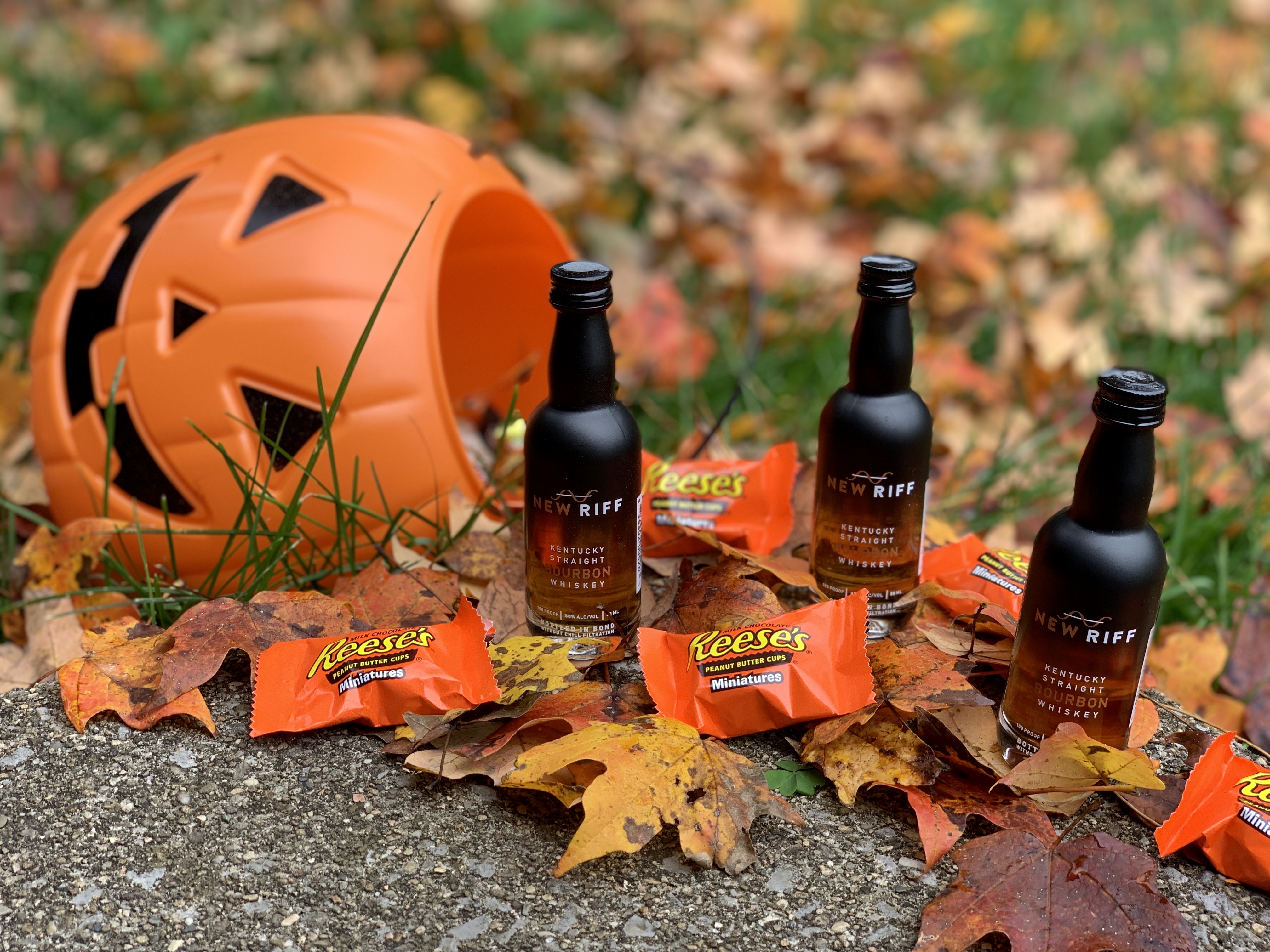 1. New Riff Bottled-in-Bond and Reese's Cups
If you haven't gotten your hands on a bottle of New Riff yet, we're here to tell you that now is the time. We've had trouble pairing peanut butter cups in the past, but the buttery, non-chill filtered New Riff melded deliciously with our favorite candy. Take a bite, then a sip – and the rich, spicy finish lasts and lasts.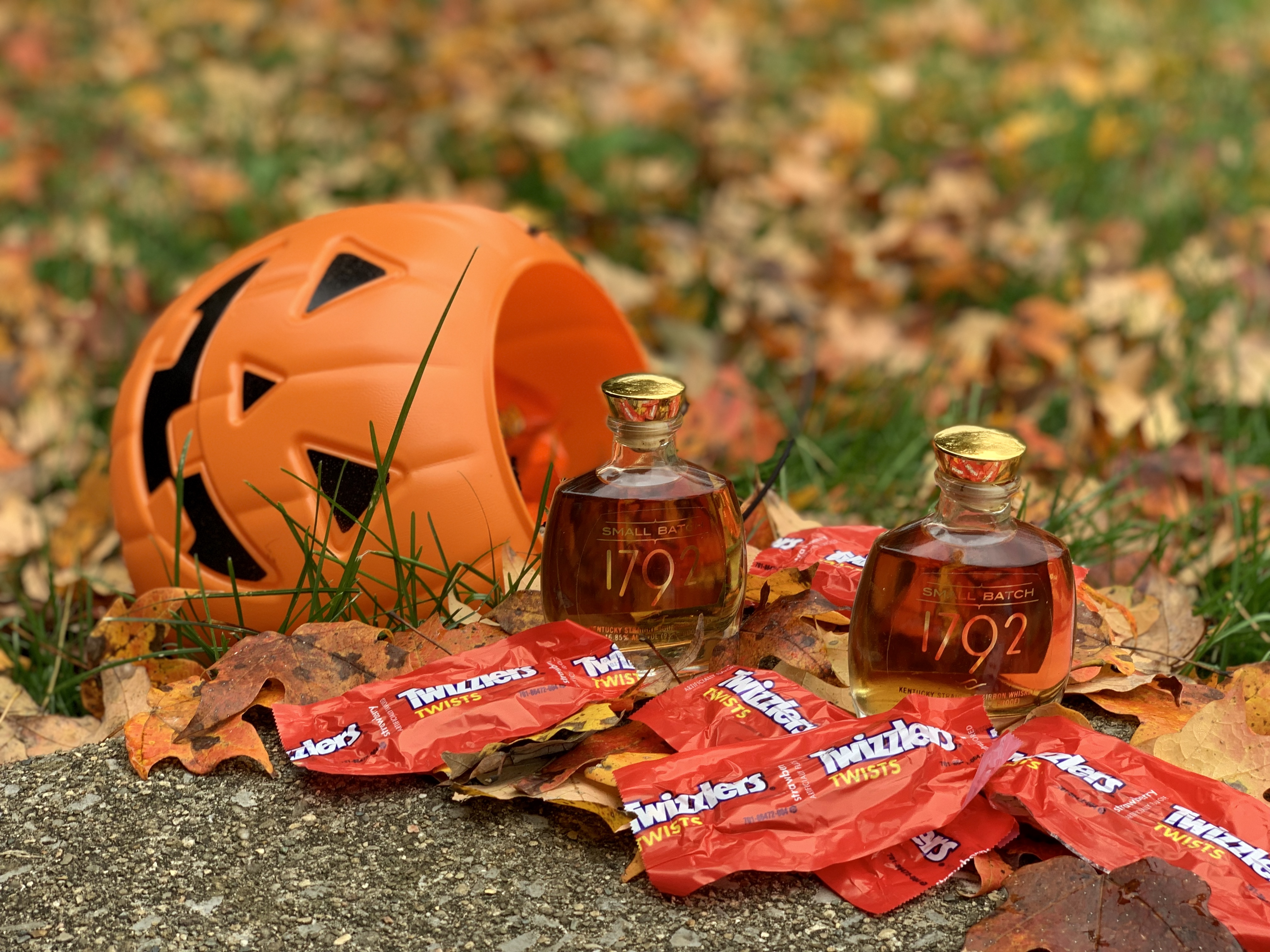 2. 1792 Small Batch and Twizzlers
This soft yet fruity match-up was a surprising favorite for our tasting panel, with the strawberry candy bringing out brighter notes in the 93.7 proof bourbon. Barton's 1792 Small Batch also mellowed out any flavors in the candy that might be too syrupy, making it a perfectly balanced pair.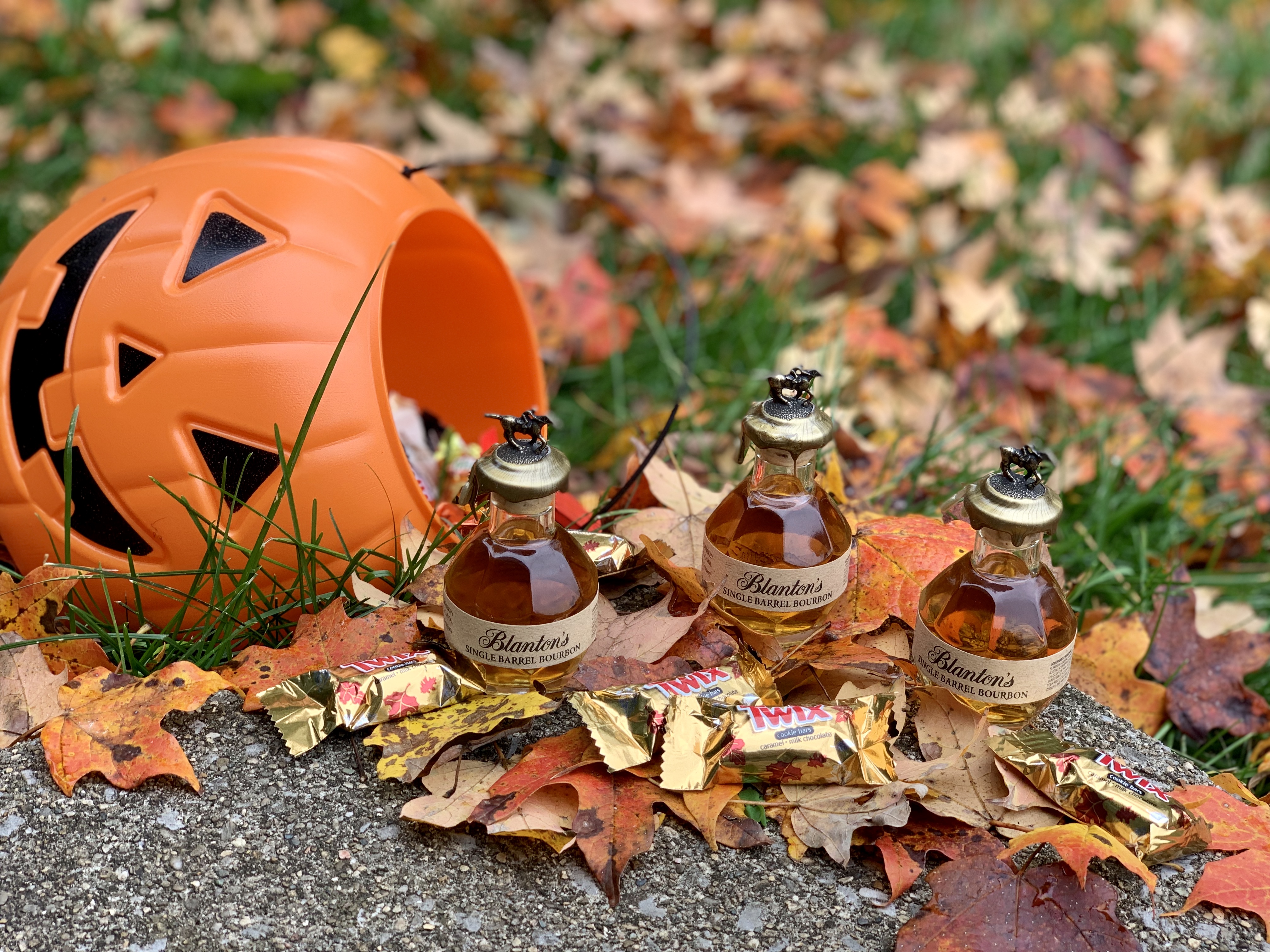 3. Blanton's Single Barrel and Twix
This smooth, sippable 93 proof bourbon is a favorite for a reason, and we're sure there are plenty of people out there who will tell us we shouldn't be messing with perfection. But the buttery shortbread in Twix adds a layer of complexity while the caramel and chocolate blend some sweet into the spice of this high-rye pour.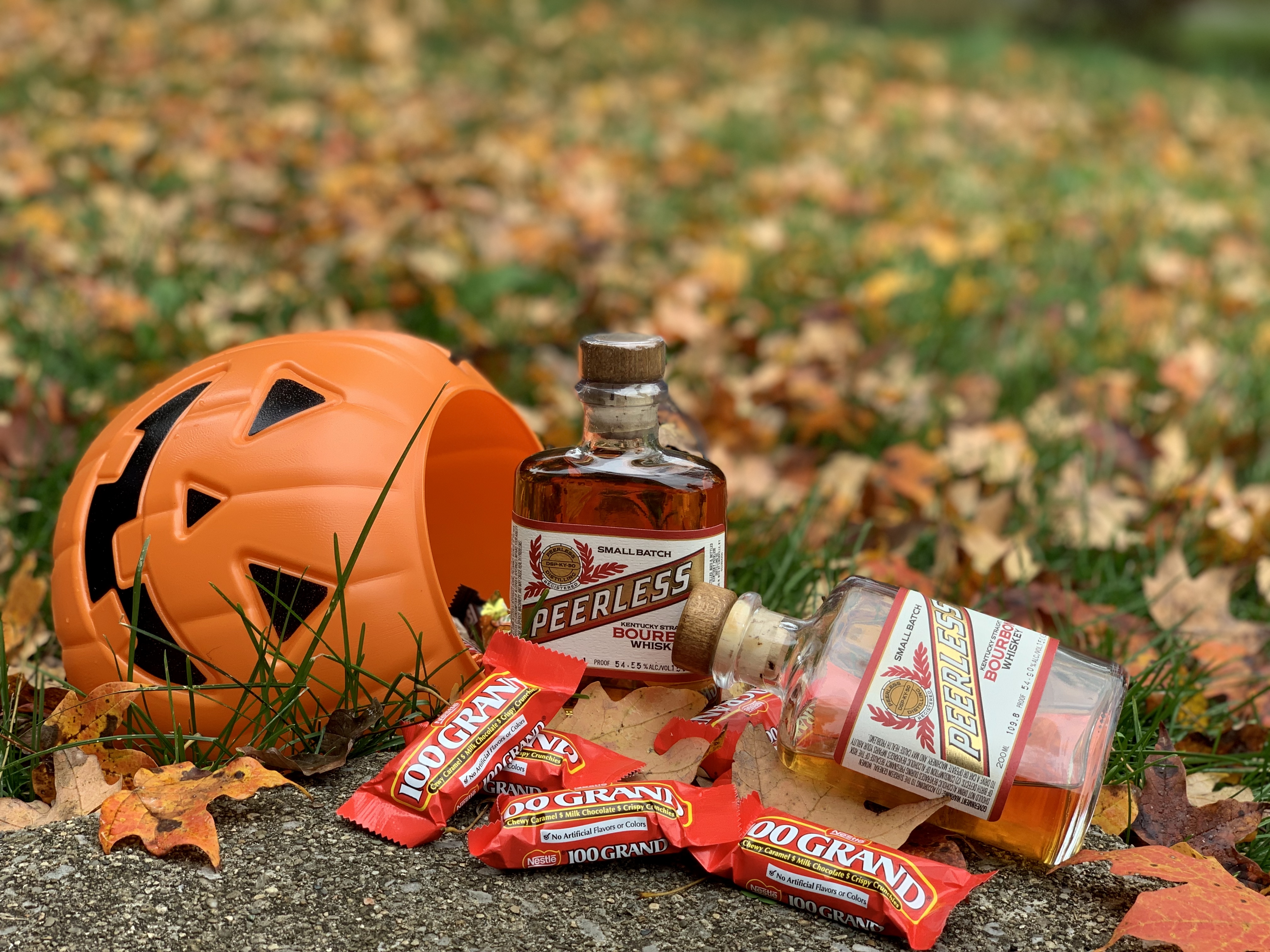 4. Peerless Bourbon and 100 Grand
Earlier this year, Peerless released their first bourbon in a century, and that bourbon is a treat in and of itself. It's so complex that it was difficult to find a match for at first – fruity candies clashed and basic milk chocolate faded. The only candy to stand up to the barrel proof bourbon was the 100 Grand, with a creamy, caramel center that cut a little heat without sacrificing flavor.
5. Four Roses Small Batch Select and York Peppermint Patties
The newest member of the permanent Four Roses family has quickly become a fixture on our bar, and we knew just the treat to try with it. The herbal tingle on the finish of the 104 proof bourbon melted perfectly into the mint of the candy, and the rich, full mouthfeel of the whiskey blended right in to the Peppermint Patty's dark chocolate coating. Give this one a try ASAP – it isn't your usual bourbon and chocolate matchup.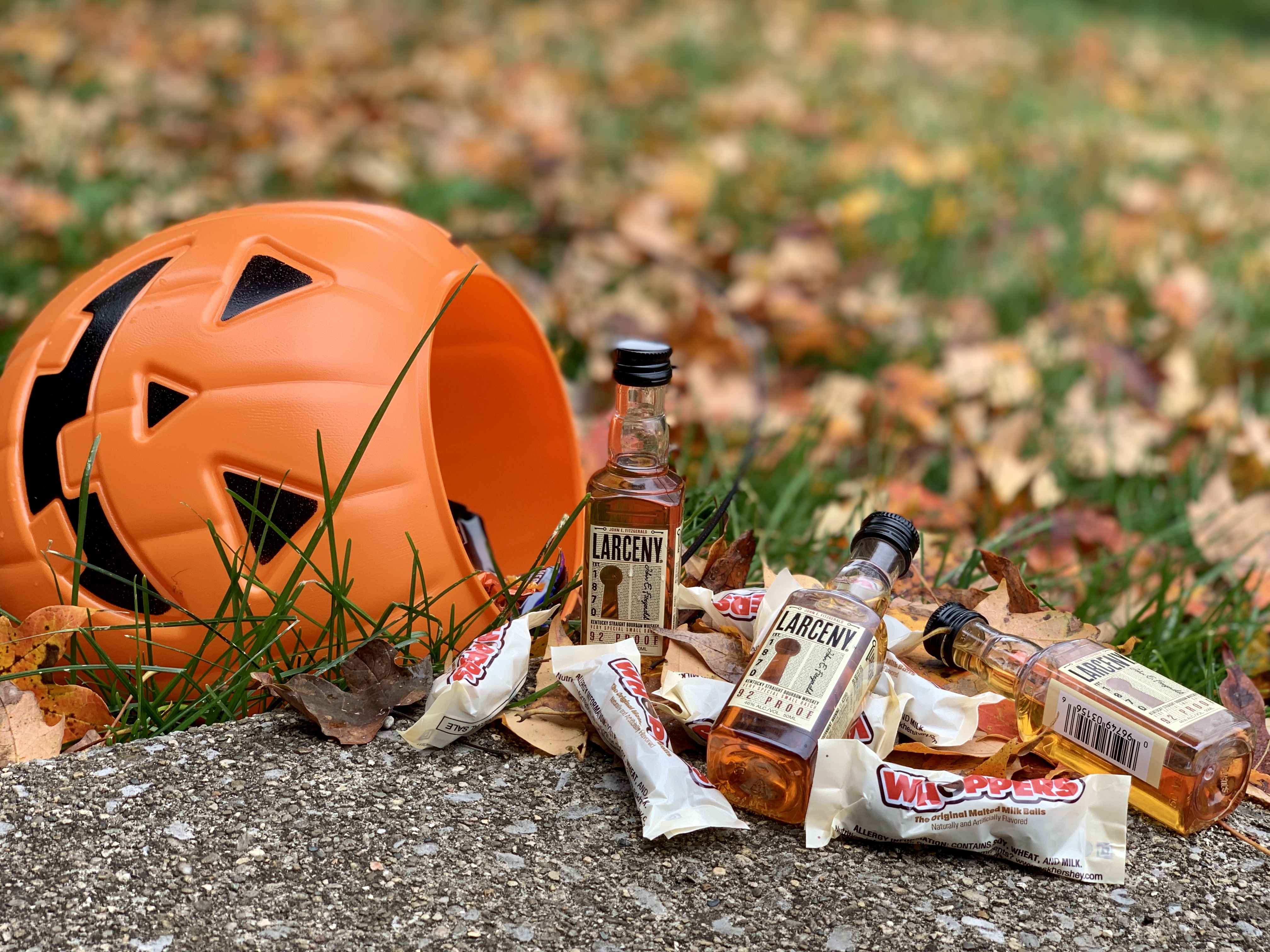 6. Larceny and Whoppers (Malted Milk Balls)
While we can't wait for the newly announced Larceny Barrel Proof to arrive next year, we had a blast experimenting with the original 92 proof version of this light, wheated bourbon. The delicate flavor of a wheater can be tricky to pair, but mild milk chocolate added a hint of sweetness without overpowering, and the malt gave us a new appreciation for the softer grains in this style of mash bill.
7. Old Tub and Milky Way
If you haven't heard of Old Tub, don't worry – this 375ml flask is tricky to find outside it's home state of Kentucky. Before Jim Beam was a household name, Kentuckians would carry their own jugs to the distillery. Now, visitors to the distillery can find this bottled-in-bond souvenir for just $16, and we think it pairs perfectly with the silky, nougaty Milky Way.