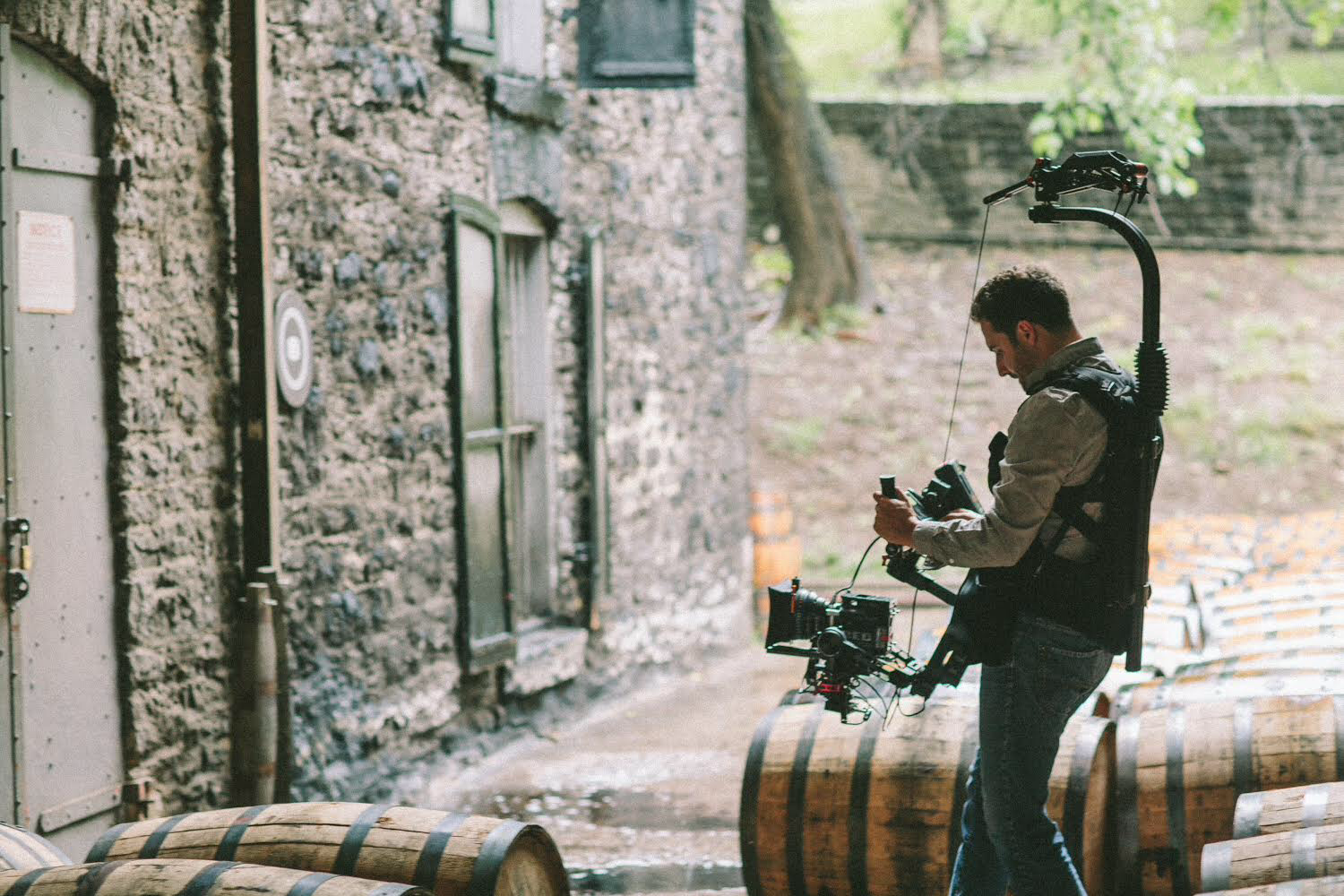 Story Caroline Paulus
Cover Photo by Bradley Nolan
Hot on the heels of the announcement that the blockbuster series The Kingsman will have a Bourbon twist, a more authentic Bourbon film will take to the silver screen. NEAT: The Story of Bourbon, is scheduled for a Hometown Screening this week in Lexington, KY at the Kentucky Theater.
Filmmakers Hochhalter and Altrogge describe the film as "[A dive] into the rich and storied world of Bourbon. Exploring its colorful history, charismatic characters, and uniquely American process, the film is a celebration of the time, artistry, and relationships that make for America's only native spirit."
NEAT uses this charismatic cast to tell the story in a wide range of interviews. Several Master Distillers, including Marianne Barnes, of Castle and Key, Jimmy Russel, Master Distiller Emeritus at Wild Turkey, and Brent Elliot, of Four Roses, are all featured in the film as they discuss their distilleries and their own Bourbon stories. Freddie Johnson, a familiar face for many who've taken a tour of the Buffalo Trace Distillery, will also have an appearance in the film, as will The Bourbon Review co-publisher and Bourbon bar owner Bob Eidson.
The work of each of these interviewees is part of what makes the Bourbon lifestyle and industry so unique. "The Story of Bourbon goes far beyond the liquid in the glass – it is about WHY you open a bottle and who is around you when you do. When you think about its history, the time and work put into each drop, it almost forces you to slow down and appreciate the moment," says Hochhalter.
The Kentucky Theater will host the Hometown Screening of the film on Thursday, September 7th at 8:15 PM, with an encore screening at 9:55. Tickets are available here, or keep an eye on our Instagram account (@bourbonreview) this week for a chance to win a pair!