Sazerac House in New Orleans is celebrating Sazerac Cocktail Day on Tuesday, June 23rd with a day of virtual events for fans around the world.
The Sazerac was named the official cocktail of the city on June 12, 2008. It's history in the Big Easy dates back over 150 years, when the Sazerac Coffee House, owned by Thomas H. Handy and Antoine Peychaud Jr., created what's known as America's first cocktail, aptly named the Sazerac. Although it originally mixed brandy with Peychaud's secret family recipe for bitters, in 1873 Handy made the switch from brandy to the spicier (and more native) rye whiskey.
Today, the name Sazerac House can be found on the corner of Magazine and Canal Street in New Orleans. The destination is a mix of distillery, museum, and bar, offering tours, cocktail classes, and shopping for those who love Sazerac Rye whiskey, but during the pandemic, its been closed to visitors.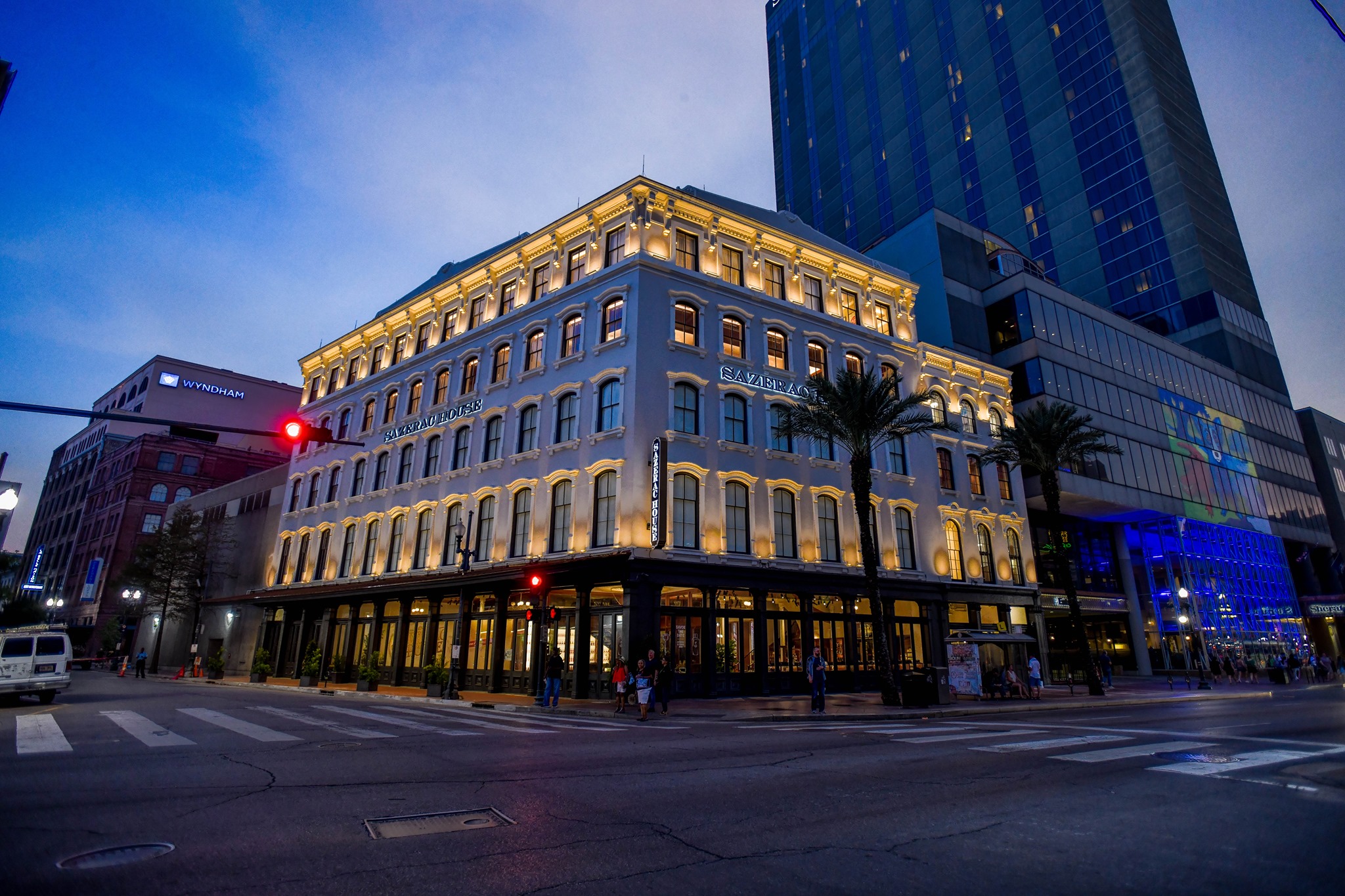 So Sazerac House is bringing the Sazerac Cocktail Day celebration right to our screens, with a day of virtual distillery tours, cocktail tastings, and a photo contest for those of us at home. You'll be able to tune in on Instagram (@sazerachouse) and Facebook stories and live to catch all these awesome events. Here's the schedule for June 23rd:
10:00-10:05am – Reading of the Proclamation
11:00-11:15am – Whiskey Walk with Distillery Operations Manager David Bock (in distillery), discussing Sazerac Rye
5:00-5:45pm – Virtual Sazerac Cocktail class session from The Charente Bar at the Sazerac House
In addition, all day on June 23rd, log into Instagram or Facebook to participate in the #sazeraccocktailday photo contest! Follow Sazerac House, tag @sazerachouse, and use #sazeraccocktailday and show off your favorite place to drink The Official Cocktail of New Orleans. They'll be announcing a winner to receive a home bar tool kit perfect for cocktail connoisseurs at 6 pm CST the following day on Facebook and Instagram.
Link here to RSVP and find out more – we'll see you there!