Bourbon Street has certainly established its place as the party epicenter of any trip to the Big Easy, but whiskey lovers know that there's a better story than the Hurricane behind cocktails in New Orleans.
So we're heading to the corner of Magazine and Canal, where The Sazerac House just opened in October of 2019. A blend of museum, bar, and distillery, The Sazerac House is touted as "an immersive exploration of the spirited culture of New Orleans." Guests can tour three floors of exhibits, including a working distillery, an expansive display of the variety of spirits Sazerac makes, and a whole floor for the cocktail culture of the city.
While the experience itself is new, the original Sazerac "Coffee" House dates back to 1850. Designating their many saloons as "coffee houses" was a charming New Orleans tradition that kept the city's streets looking a bit more upstanding. The best-known of these was The Sazerac Coffee House, owned by Thomas H. Handy and Antoine Peychaud Jr. during its heyday from 1870 to 1889. Together, the two created what's known as America's first cocktail – aptly named the Sazerac. Although it originally mixed Peychaud's secret family recipe for bitters with brandy as the main spirit, in 1873 Handy made the switch from brandy to the spicier rye whiskey.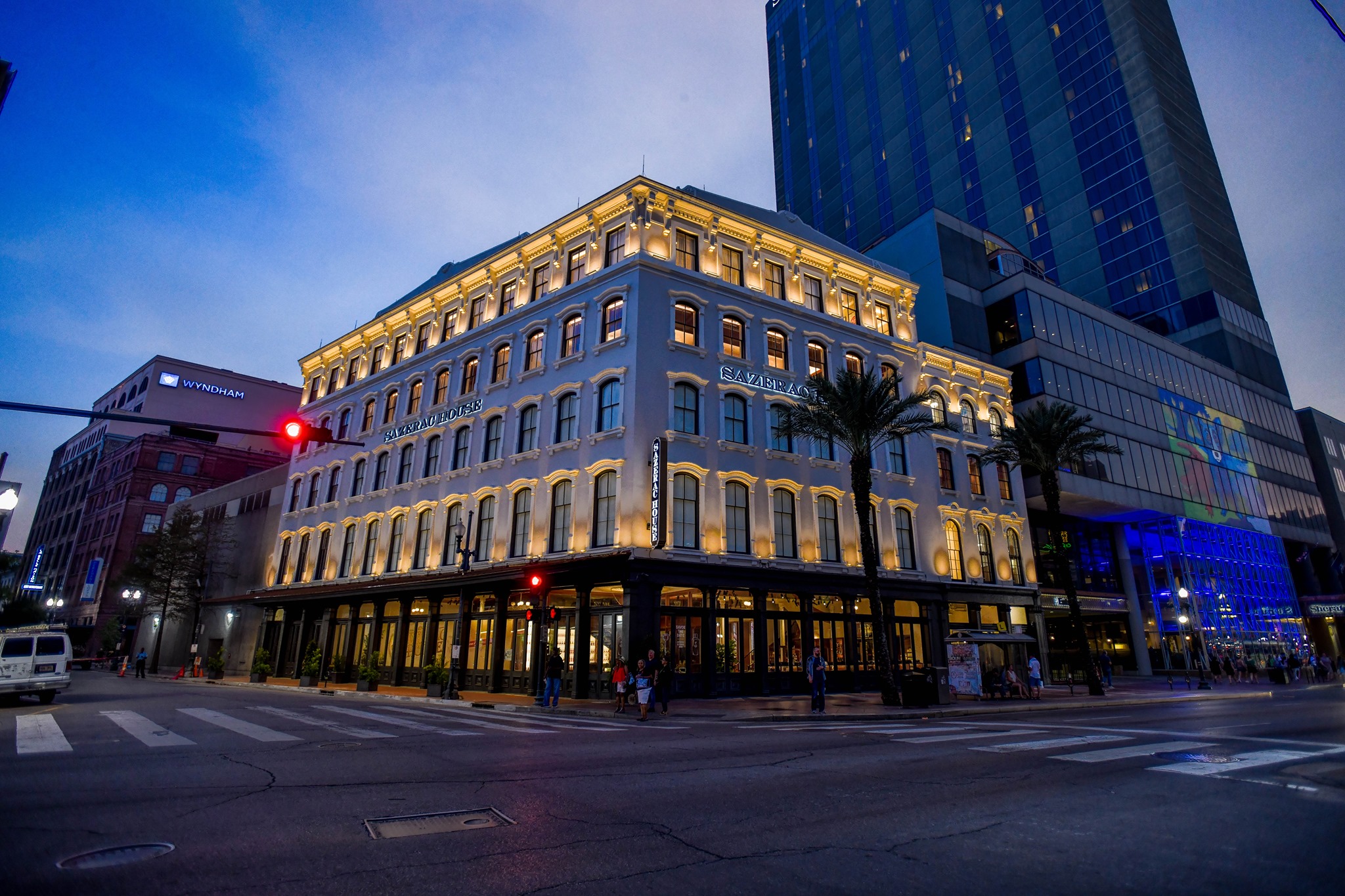 If these names are familiar, you've probably seen them on two of the most sought-after rye whiskeys in the world – Sazerac 18-Year Rye and Thomas H. Handy Sazerac Rye, both found only once a year during the release of the Buffalo Trace Antique Collection. And while these bottles may be next-to-impossible to find, the Sazerac House is making it easier get your hands on a bottle of the standard 90 proof Sazerac.
The company announced in November that part of the bottling for Buffalo Trace's Sazerac Rye will be moving to New Orleans. While the whiskey will still be distilled at Buffalo Trace for now, the company tells us that soon the 500-gallon still that can be seen on tours will begin to produce whiskey as well. Barrel aging, however, will always take place in Kentucky.
"We are so excited to put our bottling line to work. Sazerac Rye is the most awarded American Rye Whiskey and an integral ingredient in the Sazerac Cocktail," said David Bock, distillery operations manager at Sazerac House. "Now guests visiting the Sazerac House who have explored our exhibits and learned about the illustrious history of the Official Cocktail of New Orleans, the Sazerac Cocktail, can bring a bottle of Sazerac Rye from the Sazerac house home with them to make their own cocktails." (As a bonus – the bottles are just $27.)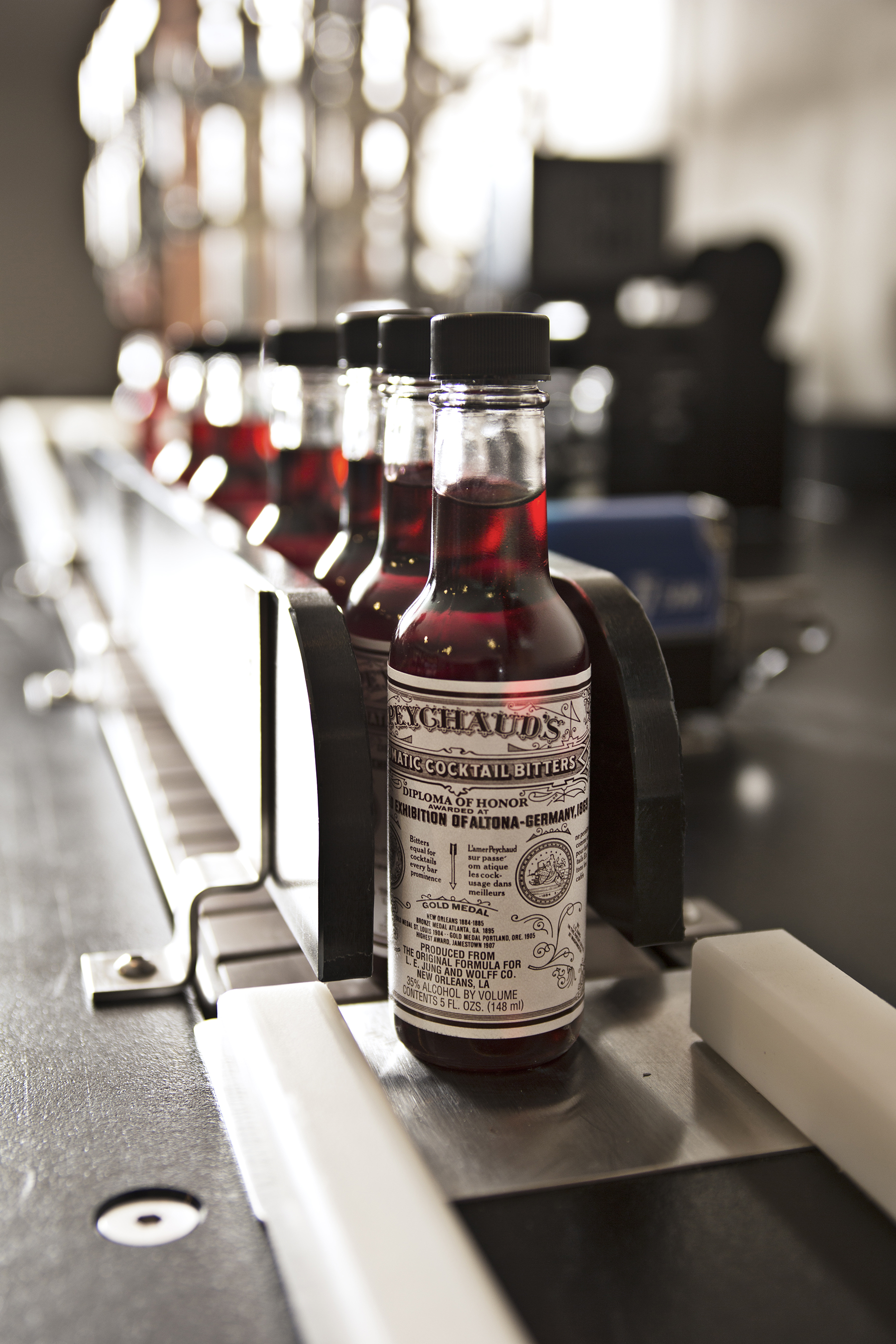 The Sazerac House has also started bottling Peychaud's Bitters, a crucial ingredient in their famous namesake cocktail made from the same recipe that Peychaud himself passed down over 150 years ago.
"Peychaud's Bitters are such an important part of the history of the Sazerac Company and of New Orleans, and producing them here on-site is an exciting addition to our guest experience," said Bock. "Guests will have the chance to watch our team as they produce Peychaud's Bitters, explaining the types of botanicals used in the recipe and also sharing the best ways to taste and use bitters, making it a fully interactive experience."