Root beer floats have been a summer favorite forever, but for those few weeks when summer overlaps with Bourbon Heritage Month, we think there's only one way to mix them. Our "grown-up" version of a root beer float is made with a few shots of our favorite Buffalo Trace bottles, including the newly renamed Freddie's Root Beer.
If you've toured Buffalo Trace Distillery with Freddie Johnson, you've seen firsthand his enthusiasm for the job. Johnson, a third generation Buffalo Trace employee, has been giving the best tours at the distillery for 17 years. This summer, to commemorate the impact he's had on guests from around the world, the distillery renamed their delicious root beer in his honor.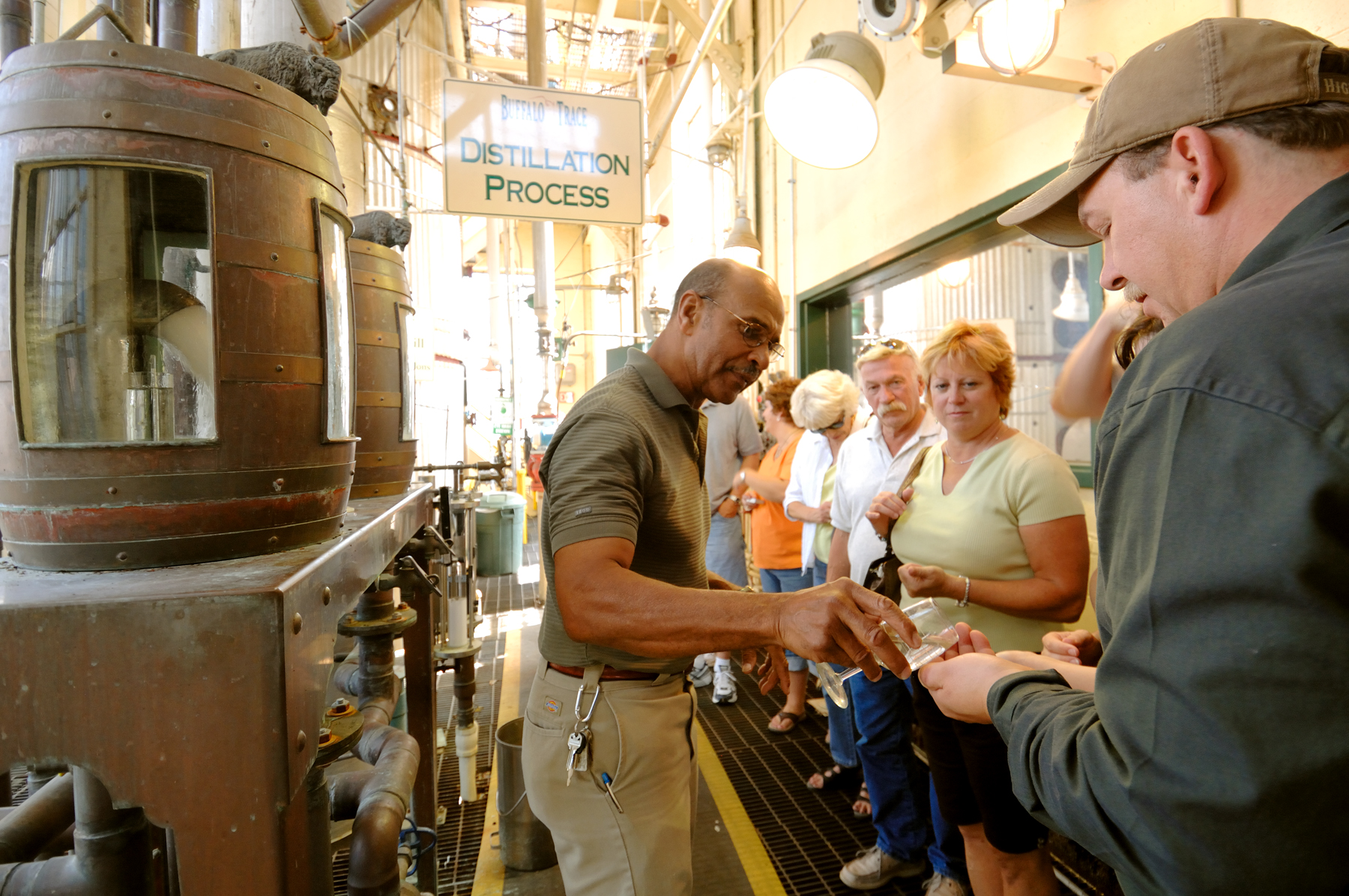 The new labels on the bottles include catchphrases from the Bourbon Hall of Famer, like "Isn't that neat?" and "What's up daddy-o?" and his signature thumbs up on the cap. The root beer, formerly known as Dr. McGillicuddy's, continues to be made with the same natural herbs, real oil of birch and imported vanilla that we think blend perfectly with their bourbon.
At the end of a Buffalo Trace tour, they'll recommend you mix a bit of Freddie's Root Beer with a shot of their Bourbon Cream, but we took that a few steps further with our Ultimate Root Beer Float. The recipe was crafted by Jason Bartlett, Manager of The Bluegrass Tavern in Lexington, Kentucky. He added a little extra Lexington flair with local Crank and Boom's Bourbon and Honey Ice Cream (fittingly made with Buffalo Trace Bourbon) but if you can't make a trip to Crank and Boom, plain vanilla ice cream will work just fine.
The Ultimate Bourbon Root Beer Float
1.5 oz Buffalo Trace Bourbon
.75 oz Buffalo Trace Bourbon Cream
2 Scoops Crank and Boom Bourbon and Honey Ice Cream
Add bourbon, cream, and ice cream to glass. Fill with Freddie's Root Beer and garnish with whipped cream and a cherry.
Bottles of Freddie's Root Beer are available now in the Buffalo Trace Gift Shop, but will soon be hitting shelves at your Kentucky favorite liquor stores. If you don't have plans to head to Bourbon Country anytime soon, you can order online here to craft your ultimate bourbon root beer float at home!