Bulleit is celebrating International Artists day with a special collection of cocktails, mixed right out of their own artist-designed limited edition bottle series.
Frontier Works celebrates artists who embody and share their entrepreneurial spirit with projects like Frontier Works: Bottle Impressions and NEON in a Bottle.
Their most recent project, Bulleit Bourbon: Tattoo Edition, invited tattoo artists from four cities around the country to ink their classic bottle with a distinctive design. Bottles are still on shelves now – and we have just the drink to make with them.
Today, on International Artists Day, Bulleit is raising a glass to the artists they've worked with (and all artists around the world) with three new cocktail recipes certain to inspire creativity.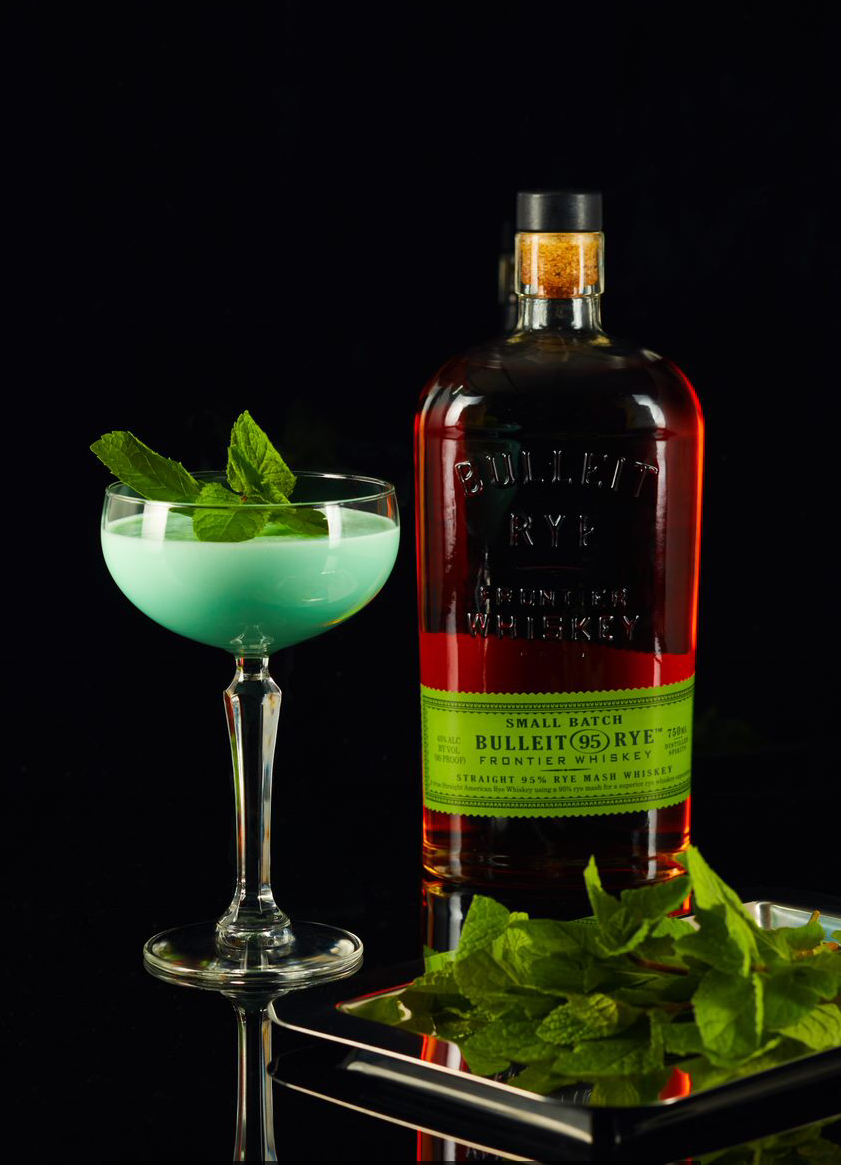 Bulleit Green Light District
1 part Bulleit Rye
1 Part green creme de menthe
1 part creme de cacao
1 part heavy cream
5 mint leaves
Bulleit Be-Dazzle
2 parts Bulleit Bourbon
1 part Grapefruit Juice
Half part Italian bitter aperitif
Top with the 2 parts Fanta Strawberry
Shake the all ingredients and top with strawberry soda. Lemon wedge garnish.
Bulleit Lumin-ade
2 parts Bulleit 10 Year Old Bourbon
2 parts Italian aperitif wine
1 part yellow pepper puree
1 part lemon
1 part simple syrup
Pinch of salt
Shake and strain into a coupe glass.