Dad works hard all year – so its time to treat him to something special! While it's hard to top our love for straight bourbon (click here for another list of ideas), it can be even harder if you're shopping for the man who already has a huge home bar. So we're recommending some of the most unique new whiskeys released over the past couple months – bottles with one-of-a-kind mash bills, creative barrel finishes, and more – that will totally surprise your father figure. Cheers to Dad!
New Riff 6 Year Bottled-in-Bond Malted Rye Whiskey
The oldest whiskey yet from craft distiller New Riff clocks in at 6 years old and 100 proof, made with a mash bill of 100 percent malted rye. "Malted rye is rye grain that has undergone the process of malting, a controlled germination and drying process. When you malt a grain you alter and, arguably, improve and refine its flavor. That's exactly what's happened here, as the typically spicy flavor of rye becomes polished, refined, and subtle," explains the distillery. New Riff uses a 95% "Indiana-style" rye mash bill for their flagship Bottled-in-Bond Rye, but this new malted rye whiskey expression blows it out of the water. Find yours for around $60.
Woodford Distillery Series Brandy Cask Finished Bourbon Blend
Woodford's Distillery Series showcases experimental recipes or finishes that the distillery has just enough of to offer to their guests in Woodford County, Kentucky, making their latest release the perfect gift for the dad who hasn't had the time yet this year to hit the Bourbon Trail. This blend of bourbons is finished in both American and French Brandy barrels before being bottled at Woodford's signature 90.4 proof. Make the trek to the distillery to find Brandy Cask Finished Bourbon Blend for $50.
Orphan Barrel Copper Tongue
The latest limited edition Orphan Barrel is the brand's second selection from Dickel's Cascade Hollow Distillery in Tullahoma, Tennessee, following the 28 year Whoop & Holler. This 16 year high corn Tennessee bourbon is bottled at a very low cask strength of just 89.8 proof. Even with the 16 year age statement, Orphan Barrel is keeping the retail price relatively low at right around $100. They're hitting shelves as we speak, making this sipper the perfect gift for a dad who like a lot of oak without the burn.
Four Gate Batch 12: Kelvin Collaboration III
Louisville-based brand Four Gate Whiskey Company has another winner with their latest batch of finished bourbon. Kelvin Collaboration III, a blend of 9 and 12 year Kentucky Straight Bourbons finished in PX Sherry casks that were first used to mature a dark rum. If your father figure is a lover of full-flavored bourbon, this one is for him at 123.5 proof with loads of dried fruit and spice. It's worth the relatively high retail price of around $200, but like all Four Gate's finished and blended whiskeys, is limited edition. Get it for pops while you can.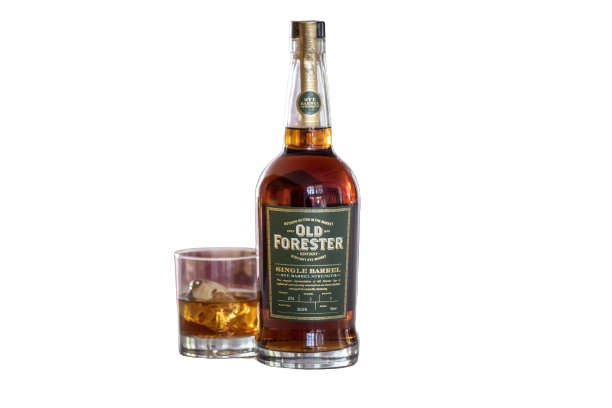 Old Forester Single Barrel Rye
Old Forester's first new mash bill in over a century is getting a big brother – earlier this month, the distillery announced a new Single Barrel, Barrel Strength Rye Whiskey. Unlike the bourbon, there isn't a private selection program available yet, so this left Master Taster Jackie Zykan with the enviable job of selecting each of the 75 barrels included in this year's release. With a five and a half year age statement and proofs that vary barrel to barrel from the low 120s to the low 130s, Zykan assures us that these won't be all spice, with plenty of floral and fruit notes to balance. Find one if your dad is a rye guy for around $80.
Angel's Envy Cellar Collection Madeira Finish
Looking for a bottle with some extra father-son feel good? Look no further than the latest addition to the Angel's Envy Cellar Collection, Kentucky Straight Bourbon finished in Madeira Casks, created by father and son distilling team Wes and Kyle Henderson. This blend of bourbons is finished for a full year in the Madiera casks, a move the distillery says adds deeper wood notes and an extra layer of complexity. It's bottled at 100 proof and has a retail price tag of around $230 if you can snag one, although its the most limited release the distillery has ever done.
Blood Oath Pact Seven
For the dad who has everything, try this 98.6 proof blend of 14-year and 8-year Kentucky Bourbons and a surprising 8-year Sauternes (a sweet French wine) barrel-finished bourbon from Lux Row head distiller & master blender John Rempe. Rempe's Blood Oath releases are creative concoctions that often mix rye, bourbon, and finished whiskeys for an expression that's unlike anything else released that year. As a bonus, these come packaged in a wooden gift box that will look great on your dad's bar for around $125.