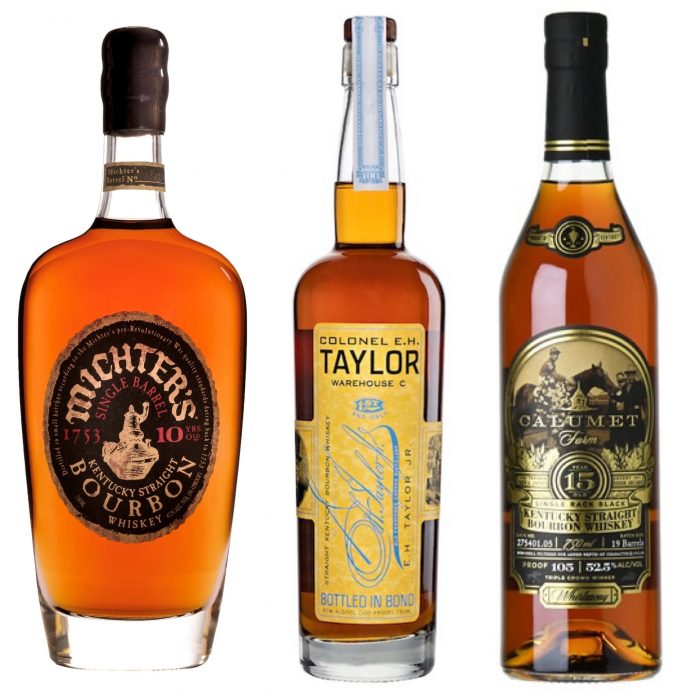 National Bourbon Day 2021 lands on Monday, June 14th, and after last year, our bars are seriously ready for a restock. Luckily for bourbon lovers everywhere, our favorite brands and distilleries have been hard at work bringing us more variation than ever on our local shelves. We've listed nine new bottles roughly from easiest to trickiest to track down, although your mileage may vary depending on where you live. From daily drinkers to unicorn pours, here are nine new bourbons to put on your wishlist.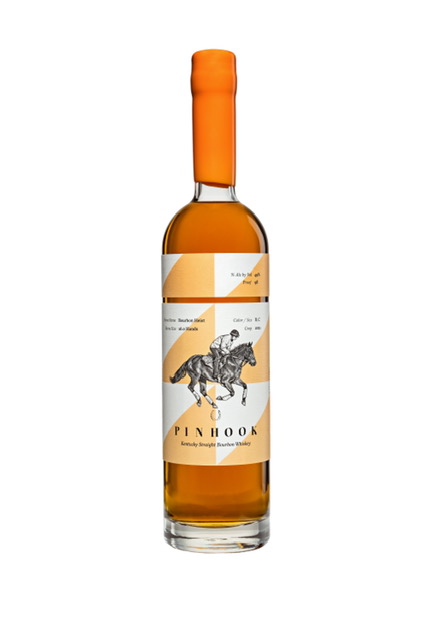 Pinhook Bourbon Heist 2021
Pinhook's 2021 Straight Bourbon batch is their second to come from Kentucky, distilled and bottled at Castle & Key. With a mash bill of 75% corn, 15% rye, and 10% malted barley and an average age of three years and four months, this is a fresh, fruity summer sipper that won't burn you up at 98 proof. Buy it here for just $39.99.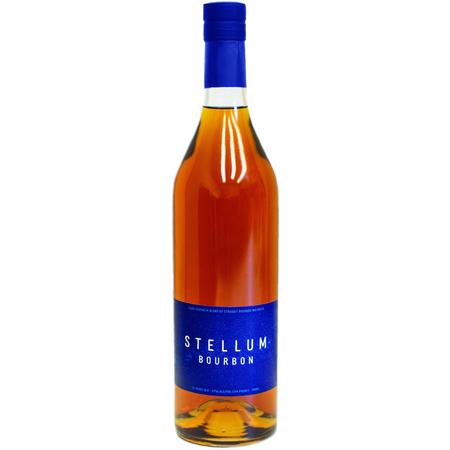 Stellum Bourbon
The newest blend from Barrell Bourbon is their most accessible (and sleekest-looking) yet. Like all Barrell bourbons, its bottled at cask strength (114.98 proof) and a mix of bourbons from Kentucky, Indiana, and Tennessee (in this case, two younger high rye Indiana bourbons, one extremely high corn Indiana Bourbon, and older barrels from Kentucky and Tennessee). While you'll still be able to find unique limited edition blends in Barrell bottles, the brand hopes that their more minimalist Stellum bourbon will be readily available for the foreseeable future. Buy it now for $59.99.
Kentucky Senator Batch 2
The second batch of Kentucky Senator is hitting shelves as we speak, at 6 years old and 107 proof with a mash bill of 75% corn, 21% rye and 4% malted barley. Each limited-edition batch from the brand is named for a senator from Kentucky, with Batch 2 honoring William J. DeBoe – a Kentucky native who served just one term (six years, much like the age statement) in the U.S. Senate. Find yours on shelves in Kentucky and online here for around $110.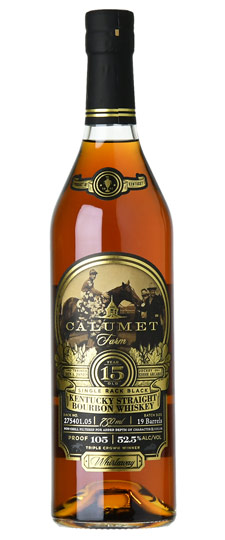 Calumet 15 Year Bourbon
As both the oldest and highest proof Calumet to hit shelves yet, this bottle has some serious high-end feel. In addition to a striking black and gold label, the 15 year, 105 proof bourbon inside has a trusted Kentucky mash bill of 74% corn, 18% rye, and 8% malted barley. With dry oak and earthy tobacco balanced with rich fruits, this whiskey is a winner. Order here for $134.99.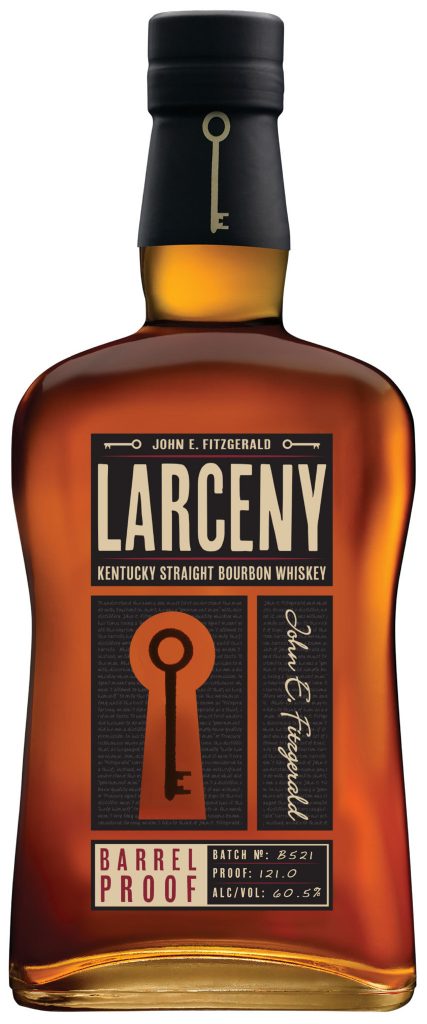 Larceny Barrel Proof Batch B521
After taking home plenty of hardware last year (including the coveted 2020 Whisky of the Year title from Whisky Advocate), Larceny Barrel Proof is rolling into it's second year on shelves still going strong. The latest batch, bottled at 121 proof, is our team's favorite high-proof Heaven Hill wheater yet, with notes of deep raspberry jam, roasted peanuts, and just a hint of heat. At just $50 retail, this will be harder than average to hunt down, but be prepared to pay a bit more if it takes the top spot on your wishlist.
A. Smith Bowman Cask Strength
The newest bourbon from Virginia's oldest distillery has some serious stats as a 141.1 proof blend of specially selected 10 year old barrels. A. Smith Bowman Cask Strength will start hitting shelves later this month, but in good news for those who can't score a bottle immediately, this will be a permanent addition to the Bowman family. The distillery is suggesting retail pricing of around $100 – happy hunting, hazmat lovers!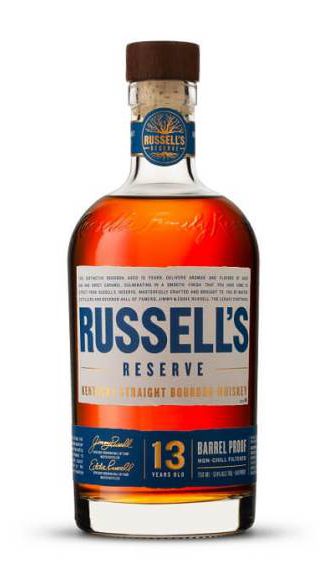 Russell's Reserve 13-Year Barrel Proof
If you love the affordability and availability of the 110 proof Russell's Reserve Single Barrel bourbon, be on the lookout for its newly arrived big brother. This 13 year, 114.8 bourbon is barrel strength with notes of notes of plum, chocolate, and toasted brown sugar, and is the perfect way to raise a glass not only to National Bourbon Day, but to 40 years of Master Distiller Eddie Russell.
"Crafting Russell's Reserve 13 Year Old turned out to be one of my most rewarding experiences as a distiller," said Russell, who celebrates his ruby anniversary at Wild Turkey Distillery this year. "This release embodies our commitment to creating uniquely satisfying flavors, and, hands down, it's one of our most rare bourbons." If you can find a bottle, expect to pay around $70.
Michter's 10 Year Bourbon
While Michter's may surprise us with release schedules for many of their rare whiskeys (Celebration Sour Mash, 25-Year Bourbon, and even Toasted Barrel Rye) we've come to expect an annual late spring/early summer release of their classic 10-Year Single Barrel Bourbon, bottled at 94.4 proof. With the 2021 release, the distillery gave us some insight as to how their heat-cycled warehouses turn out some of the most sought-after older bourbons in the game.
"When we heat cycle, it increases the interaction between the whiskey and the wood allowing us to extract more character from the barrel resulting in a truly rich and exceptional whiskey that is not overly oaked," said Michter's Master of Maturation Andrea Wilson in a press release. Start your search for this 10-Year bourbon with her stamp of approval for around $150.
Colonel E.H. Taylor Warehouse C
This is the second time an E.H. Taylor bottle has boasted the name of Taylor's favorite rick house – Warehouse C, a 136 year old brick and limestone building at Buffalo Trace Distillery that's survived countless natural disasters and turned out some of the distillery's most famous bottles. This particular Warehouse C expression is ten years old and, like all Taylors except barrel strength, is bottled in bond. The annual limited edition EH Taylor releases are some of the most coveted bottles in bourbon, so needless to say this will be a release almost as elusive as Pappy. Although the suggested retail price for the bottle is around $70, if you get your hands on one, you may have to pay up to ten times that.