Investment in Kentucky's Bourbon Industry is as strong as the proof of George T. Stagg. In what is being called the largest distilled spirits-related investment on record in Kentucky, the Commonwealth's Governor's Office announced Sazerac Co. (owners of Buffalo Trace Distillery) will spend a colossal $600 million to expand into Laurel County.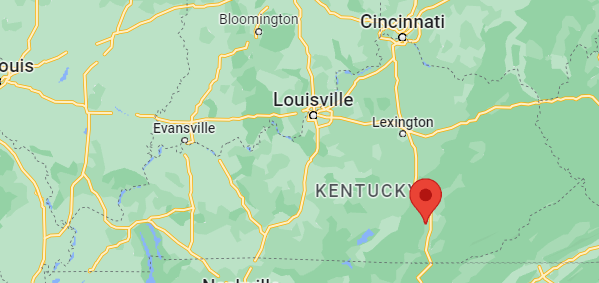 Sazerac Co. is acquiring the 198-acre Rowland Acres Industrial Park from the London-Laurel County Economic Development Authority to construct nearly 20 new barrel storage warehouses in Laurel County, which will create up to 50 full-time jobs.
The project also includes a 72,000-square-foot expansion of Robinson Stave and Cumberland Cooperage, which Sazerac acquired in 2014, to increase production capacity for barrels used to store the company's aging whiskies.
Work on the project is expected to begin in the coming weeks, with the first seven barrel warehouses expected to be completed in the spring of 2025.
To date, Sazerac's investment in Kentucky has included approximately $1.2 billion invested at Buffalo Trace Distillery, the company's primary distillery, located in Frankfort. The company's Kentucky presence also includes Barton 1792 Distillery in Bardstown, The Glenmore Distillery in Owensboro and its headquarters in Louisville.
"We are delighted to expand further in Laurel County and appreciate the warm welcome given to us by the local government and the economic development authority," Mark Brown, Sazerac president and CEO, said. "We've invested in London-Laurel County because we know the residents are hardworking Kentuckians who take pride in their craft. Our construction of new barrel storage warehouses and expansion of our barrel cooperage operations will allow for the continued growth of Kentucky's signature bourbon industry."
Laurel County Judge/Executive David Westerfield noted the long-term impact the project will have in the region.
"This multimillion-dollar expansion is monumental for Laurel County," Judge Westerfield said. "Sazerac's Cumberland Cooperage in East Bernstadt offers some of the best jobs in our county and we are thrilled they are expanding their presence in our community."
London Mayor Troy Rudder highlighted the importance of existing business growth.
"It's always exciting when one of our existing businesses expands and invests further in our community," Mayor Rudder said. "Sazerac's Cumberland Cooperage offers some of the best paying jobs and benefits in the area and we are fortunate to have them continue to grow here."
Bourbon is rolling as the Bourbon State is rolling right along with it.