Come the second weekend in May, the riverbanks of this Western Kentucky town will be flooded…WITH BOURBON!
BBQ & BARRELS is coming to Owensboro, KY, May 12 -13, and along with it, over 100 Bourbons and American Whiskies. The weekend extravaganza will kickoff with a Friday evening Bourbon & Dinner Pairing at Green River Distilling. Saturday will bring Bourbon Education/Entertainment Sessions, a VIP Tasting, then a grand finale Tasting immersed in an extraordinary range of American Whiskey offerings.
And BBQ. Lots and lots of BBQ. Happening simultaneously is the town's annual celebration of its proud other worldly BBQ heritage. While the Bourbon action Saturday takes place inside their Convention Center, just outside, the air will be filled with the savory smoky scent of endless BBQ galore. Teams will be competing in friendly fashion for top honors. The outdoor BBQ experience is free to attend and family friendly.
Weekend Overview (Fri and Sat)
TICKET INFO: CLICK HERE
Friday, May 12th
Bourbon & Dinner Pairing at Green River Distillery: Join Green River Distilling Company and Niko's Bakery featuring Chef Matt Weafer for a distinctive bourbon pairing dinner. The experience includes a unique three course meal paired with handcrafted bourbon cocktails.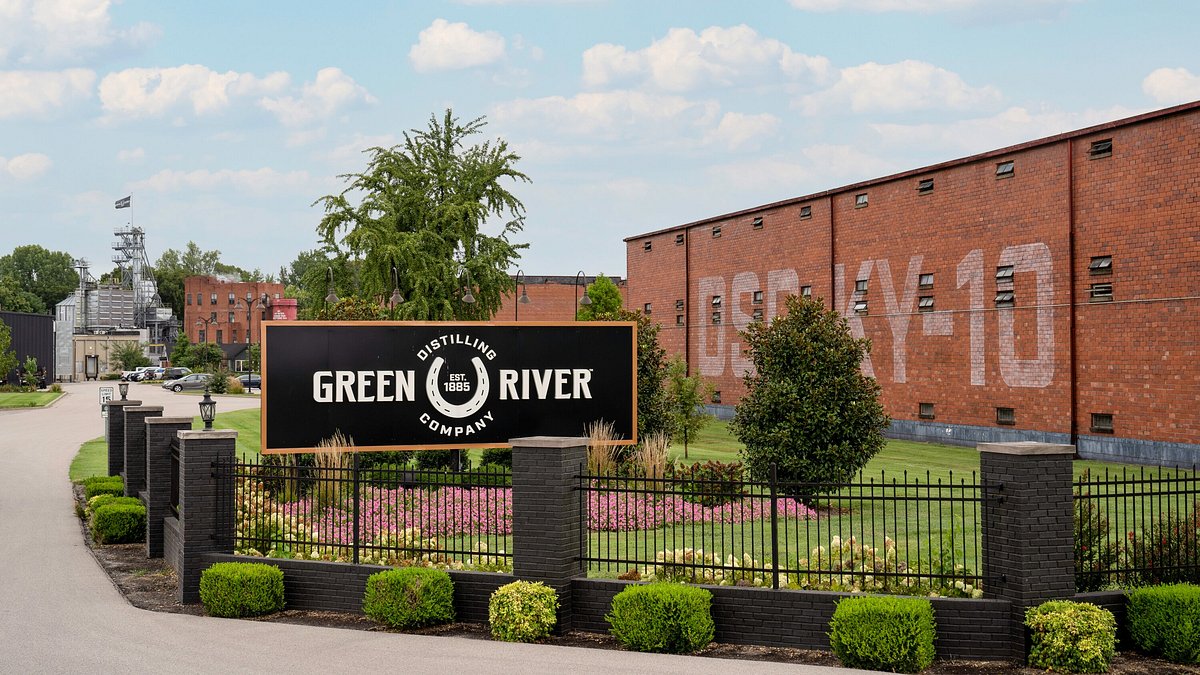 Green River Distillery (GRD) goes back to the late 1800's and had its day as one of the leading distilleries in all of Bourbon. The iconic grounds of whiskey making, having survived Prohibition, a devastating fire, and the decades of Bourbon decline of the last 20th century is now alive as ever. Seeing GRD is seeing Bourbon history.
Saturday, May 13th
**ALL EVENTS TAKE PLACE INSIDE THE OWENSBORO RIVERFRONT CONVENTION CENTER
Bourbon Education/Entertainment Sessions: There will be 3 classes taking place, 2 – 3pm CT, at the Owensboro Convention Center. $25 per person with limited capacity. All sessions will be ~45 minutes. Content includes Four Roses Master Distiller Brent Elliott guarding through what makes the brand unique, a deep dive immersion into Whiskey Finishes led by Jefferson's Bourbon, and an interactive DIY Cocktail session led by Jeptha Creed.
VIP TASTING (SOLD OUT) by RW Baird Wealth Management: 3 – 4pm CT at the Convention Center, all 30+ brand tasting stations will offer special tastings ONLY available during the VIP hour. Includes event branded BBQ & BARRELS Glencairn Glass. Unique culinary offerings will be on hand.
MAIN TASTING EXPERIENCE by RW Baird Wealth Management: 4 – 6pm CT at Convention Center. Over 30 brand tasting stations offering 100+ whiskies. TICKETS are $50. This is an unthinkable value given the sheer volume of distilleries and brands partaking.
HOTEL OPTIONS: The Hampton Inn & Suites Downtown and Holiday Inn Owensboro Riverfront are riverfront hotels in excellent proximity to the convention and main events. For all options – CLICK HERE.
MUST BE 21+ YEARS TO ATTEND.