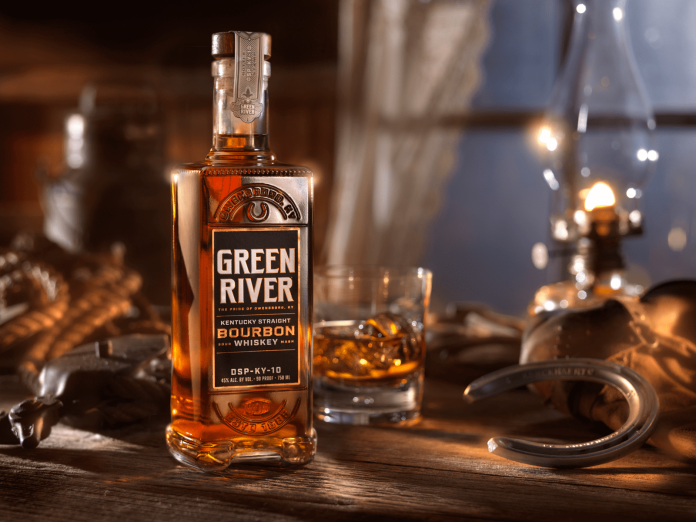 Who doesn't love a good comeback story? This particular one is 100+ years in the making.
Owensboro, Kentucky sits on banks of the Ohio River just over 100 miles west of Louisville.  Once upon a time, it was a thriving metropolis of whiskey making with 20+ commercial distilleries in the 1800's – early 1900's.  It was right up there with Louisville and Bardstown (Nelson County) as top dog of whiskey producing. 
In 1885, John W. McCulloch founded Green River Distilling Co. with DSP #10, meaning it was the 10th registered distillery in Kentucky. There are 1000's upon 1000's of DSP's in the books now. Being the 10th brings quite the bragging rights.
Under McCulloch's leadership and vision, GRD would soar to the very top of global whiskey recognition. With a keen focus on both quality and marketing, his catchy phrases included "The Whiskey Without The Headache" and "The Whiskey Without Regret". This sounds like the kind of guy you'd want to grab a drink with.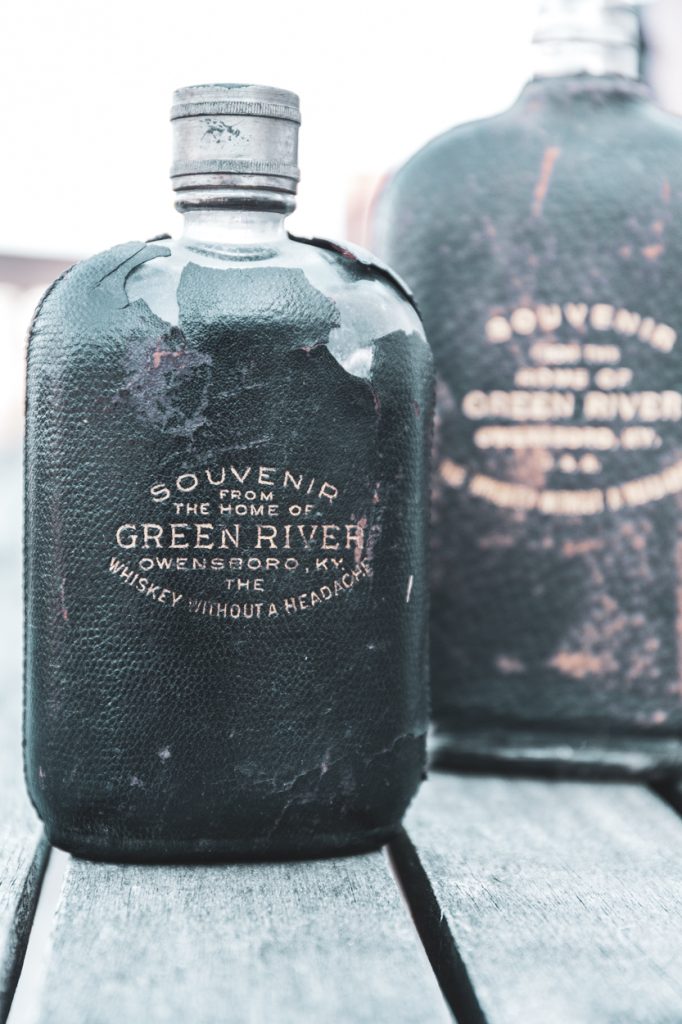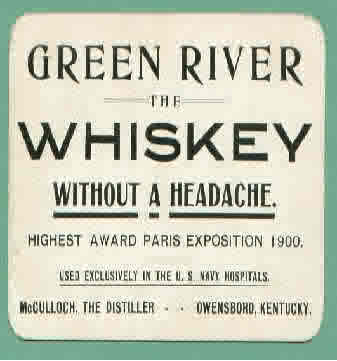 Super whiskey historian Mike Veach has noted GRD as being the top recognized whiskey brand in the world during McCulloch's tenure. It won its share of competitions including gold and "best of show" at the Paris Exposition in 1900 and the grand prize at the 1905 Liege Exposition in Belgium.
Sadly, the dream run would not last.
In 1918, a horrendous fire burnt the entire distillery and warehouses to the ground. Shortly after, the ridiculousness known as Prohibition would take hold as McCulloch's GRD empire would tragically end.
Following Prohibition, the Medley Family would rebuild the distillery and find success for an impressive length of time. However, the distillery would close yet again in the 80's for the remainder of the 20th century.
Now it's time for the good news. A new day has come, a great revival is afoot.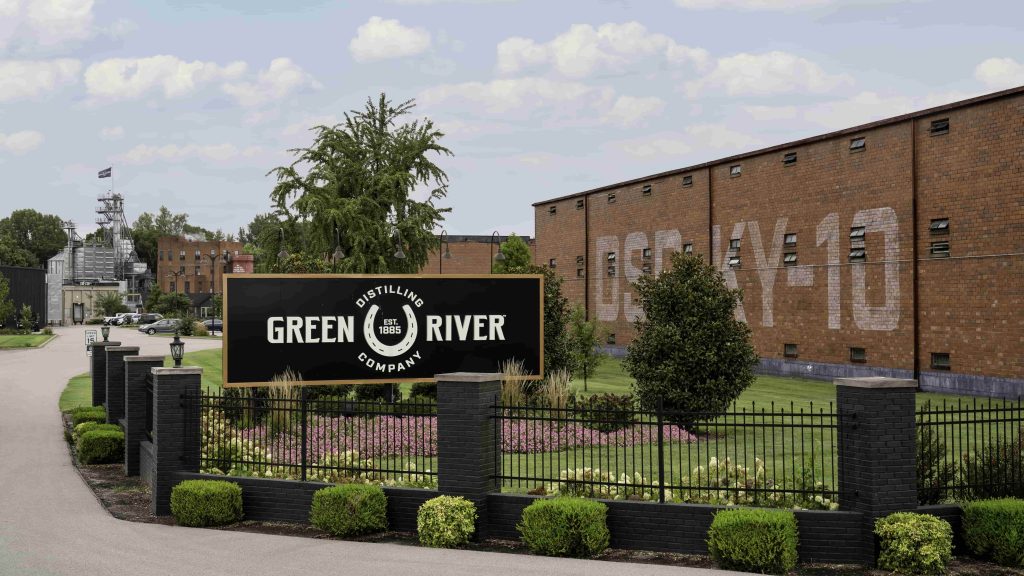 Friday, February 11th, In the year of Our Lord, 2022 – More than 100 years since GRD flowed through the distillery veins of the western Kentucky town, Bourbon history officially returns to Owensboro. On this day, Green River Distilling Co officially launches to the public its 5yr+ aged Kentucky Bourbon Whiskey. Made entirely on the 26-acre campus from mash to barrel to bottle by Master Distiller Jacob Call, eighth generation Kentuckian distiller.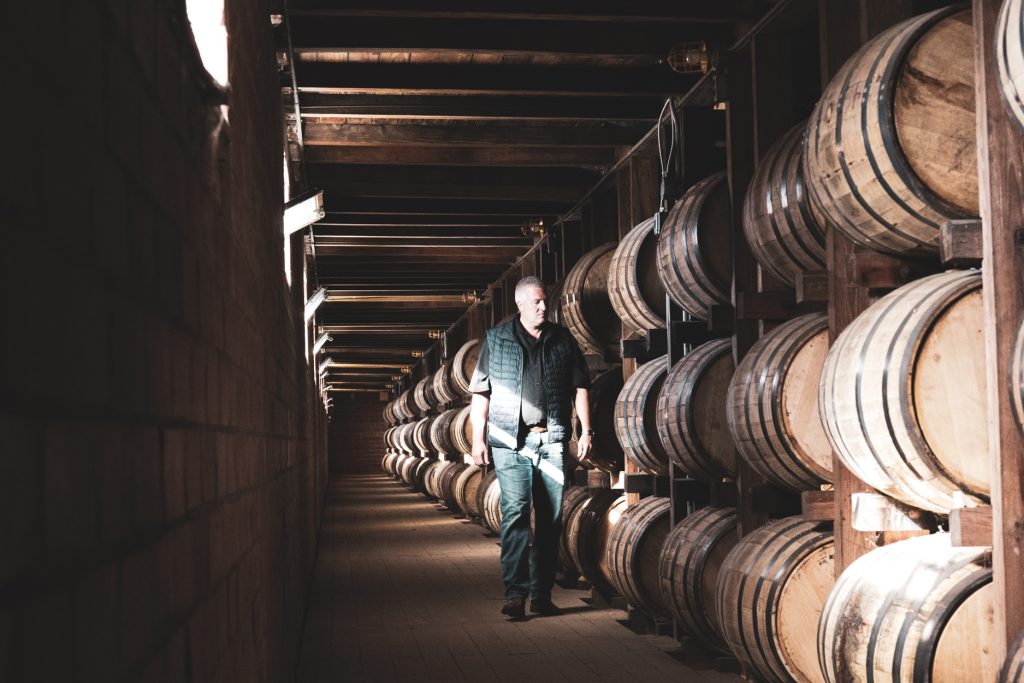 "For the first time in more than 100 years, Green River bourbon is flowing inside the walls of its original home," said Call. "As someone with a family connection to the first days of Kentucky bourbon, being a part of the revival of such a legendary whiskey has been the opportunity of a lifetime."
Each bottle of today's Green River bourbon includes the phrase "The Pride of Owensboro" to pay homage to the city and its bourbon legacy.
"I'm proud of our team's great work bringing Green River back to life in Owensboro after years of dormancy – not only because of what it means to our company, but what it means for this wonderful city," said Simon Burch, CEO of Green River Distilling Co. "In its heyday, Green River's success was intrinsically linked to Owensboro's proud whiskey making heritage. The revival of the brand will make this true once again, and we plan to sell it far and wide, just like the original Green River."
Burch worked closely with John's great-grandson Rob McCulloch to revive the Green River brand. "We're so grateful to Rob for sharing his family's history with us, and it's a privilege to continue to build on the legacy that John McCulloch created," said Burch.
On the revival, Rob McCulloch said, "I've always wanted to see Green River whiskey made at its original location in Owensboro. It completes the story my great-grandfather started in 1885."
The new Green River bottle design took cues from the brand's past, including key icons like horseshoes, rivets, and the original Green River colors. "We worked with local historians and spent time in museums and Owensboro libraries to immerse ourselves in the Green River pre-Prohibition world," said Cathy Steen, Chief Commercial Officer. "We had a wonderful archive that inspired us to think about how the brand design would have organically evolved for today's bourbon fans."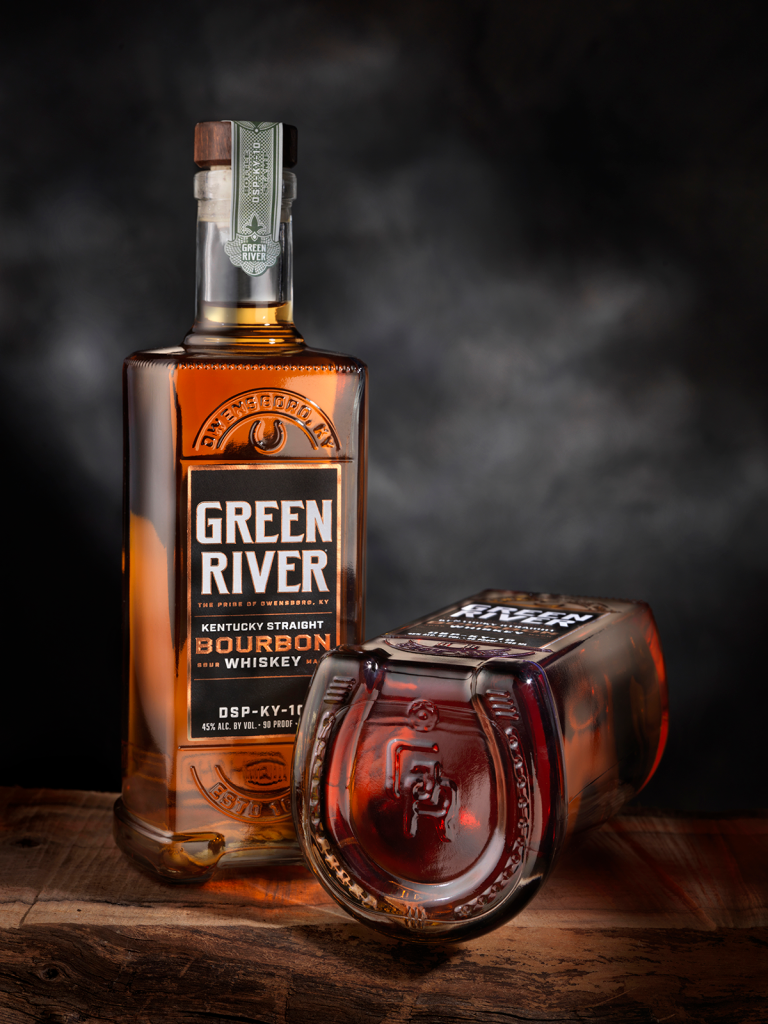 Pricing and Where to Buy
A limited release of Green River Kentucky Straight Bourbon Whiskey will be available for purchase at select retail locations in Kentucky in February for $34.99 (SRP). It will be available for purchase at the Green River Distillery in Owensboro, Kentucky, beginning at 10 am CST on Friday, February 11, 2022. On this day, the distillery will host a celebration of Bluegrass, BBQ, and Bourbon until 6 pm CST. In the coming months, Green River Kentucky Straight Bourbon Whiskey will also be rolling out to select retailers in Tennessee, Missouri, Indiana, and Northwest Florida. For more information on availability, including online availability in Kentucky and a select few other states, visit www.greenriverwhiskey.com.
Tasting Notes (Provided by GRD)
Green River Kentucky Straight Bourbon Whiskey is 90 proof and has been aged more than five years at the distillery in Owensboro. It is rich in color with an amber hue and made with all Kentucky-grown corn, most from Daviess County. The mash bill is 70% corn, 21% winter rye, and 9% malted 2 and 6-row barley. The higher rye content results in a bourbon with warming spice notes on the nose and palate. Additional aroma notes to look for include cinnamon, dried cherry, and light leather. For taste, it has notes of cinnamon, vanilla, caramel, and chocolate mint. The finish is rich, thick, and lingering.
Book Your Distillery Visit
Visitors can learn more about COVID-19 precautions and book a visit on the distillery website atwww.greenriverdistilling.com.