The story of 'Pappygate' isn't new. As you've probably read, in 2013, Gilbert "Toby" Curtsinger, a Buffalo Trace employee, used his inside connections to steal hundreds of bottles of Pappy Van Winkle bourbon worth half a million dollars. It's been told and re-told by media around the world, getting coverage from The Bourbon Review to CNN.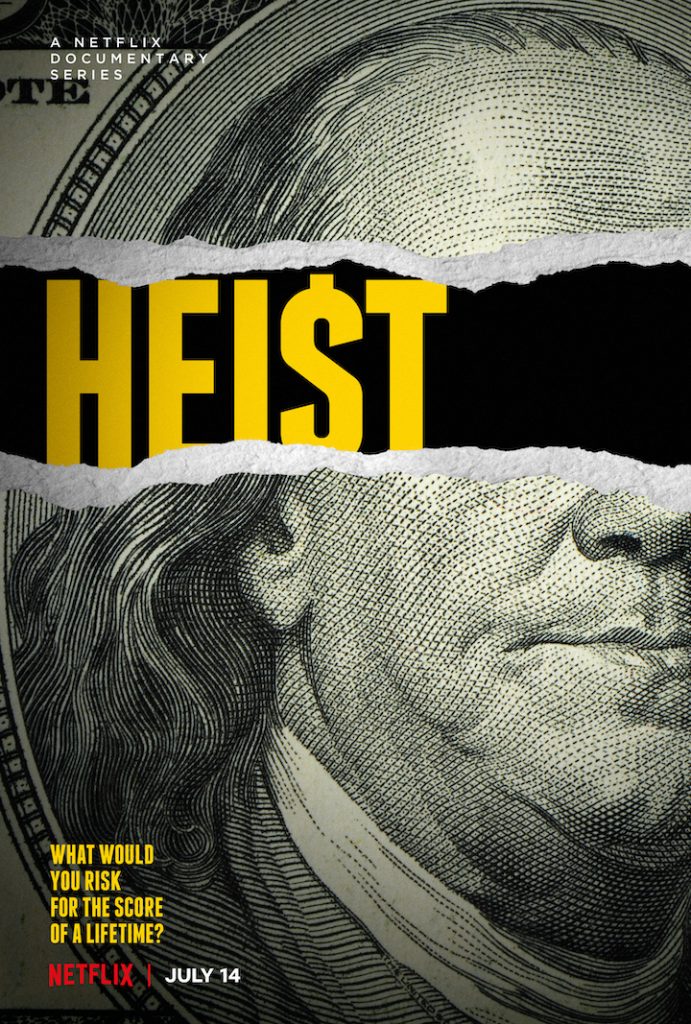 But have you ever heard the story told by Curtsinger himself? In the new Netflix documentary series "Heist," directed by Derek Doneen, Martin Desmond Roe, and Nick Frew, three of the most daring thefts in recent U.S. history are broken down through interviews and dramatic re-enactments in six 40-minute episodes. The two episodes covering 'Pappygate' are called 'The Bourbon King' – and even after thousands of retellings, there are still details that will surprise you. (The first four episodes, "Sex Magick Money Murder Parts 1 and 2" and "The Money Plane Parts 1 and 2" also dive into famous heists, with Episodes 5 and 6 "The Bourbon King Parts 1 and 2" telling the story of Pappygate.)
The story centers around Curtsinger, a self-described gym rat and good ol' boy who shines in the local softball league. He was hired at Buffalo Trace Distillery in Frankfort, Kentucky in 1988, making $7.51 an hour working in the warehouse. The scene is set as he works his way up the chain, marries his wife, Julie, and becomes a father. Slowly, the monotony of rural family life begins to weigh Curtsinger down, just as bourbon's popularity is beginning to rise. When his upper-crust network of local lawyers, politicians, and doctors begins to clamor for rare finds from the distillery like Pappy Van Winkle, Curtsinger is only too happy to oblige.
Beginning with a bottle here and a barrel there, Curtsinger becomes known as the "I know a guy" guy, spiraling over the years to larger bourbon thefts and harder drugs for whoever would pay. His run as "The Bourbon King" comes to a screeching halt with 'Pappygate' in 2013, as Franklin County Sheriff Pat Melton gets a call from Buffalo Trace that over 200 bottles of rare bourbon have gone missing.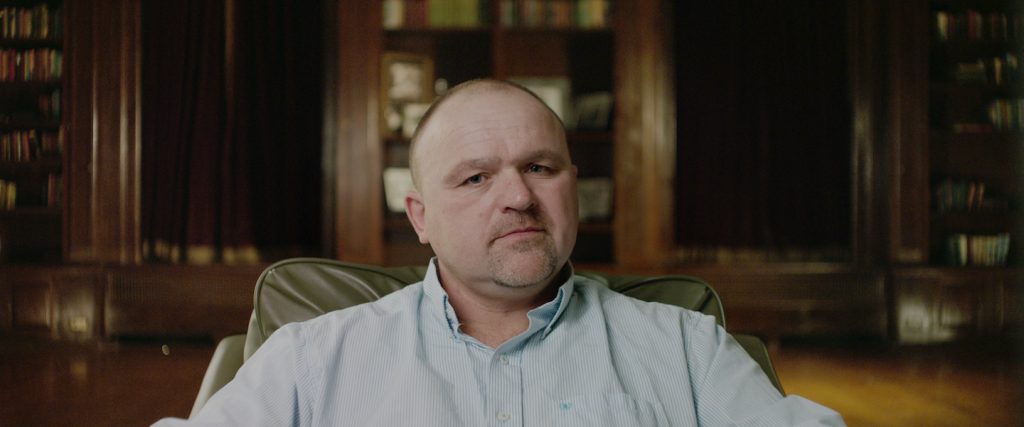 As an elected official, Sherriff Melton knows how to play to the public. He stands in the center of the three-ring media circus he's orchestrated for this case, posting clever Facebook memes and handing out witty one-liner quotes to the papers. But Melton seems to bite off more than he can chew with this high profile case, underestimating just how tightly knit a ring of Kentucky bourbon boys can be. In fact, in his interviews in 2013 with 110 distillery employees, not a single one claims to know anything about the disappearance of the Pappy Van Winkle bottles.
As Melton attempts to unravel the case, he realizes it may involve everyone from distillery employees to local law enforcement. The documentary crew interviews them all – from the sheriff to the culprit to Curtsinger's family and friends.
While descriptions from his buddies portray Curtsinger as a brash, outgoing meathead, Curtsinger himself seems far more matter-of-fact in his retellings. It's obvious to him – of course you'd take a bar of gold from Fort Knox if you could. Of course you'd want that money to give your children the Christmas mornings and Disney vacations that your upbringing in a single wide trailer never afforded you. Of course you'd want to buy your wife the house on the hill. Of course you'd want to be "that guy" that could get people what they needed – or wanted.
Curtsinger isn't sparing in his interviews. His confessions are frank and thorough, describing how (and why) he moved everything from Mexican steroids to Eagle Rare. The one thing he never admits to, ironically, is Pappygate itself – the large-scale theft Pappy in 2013. A last-second bombshell casts doubt on his conviction, leaving the viewer to wonder if the story they've heard for the past decade is the truth.
The storytelling is fast-paced and jazzy, with quick cuts and illustrations, interspersed with touching, Rockwellian family videos and drone shots of Kentucky's capitol. Locals will recognize famous haunts like Rick's White Light Diner and eagle-eyed bourbon fans will spot the fakes used for filming. But bourbon fan on not, this story is for anyone who loves true crime, in-depth interviews, or the psychology behind risk.
"Heist" will be available for streaming on Netflix on Wednesday, July 14th.