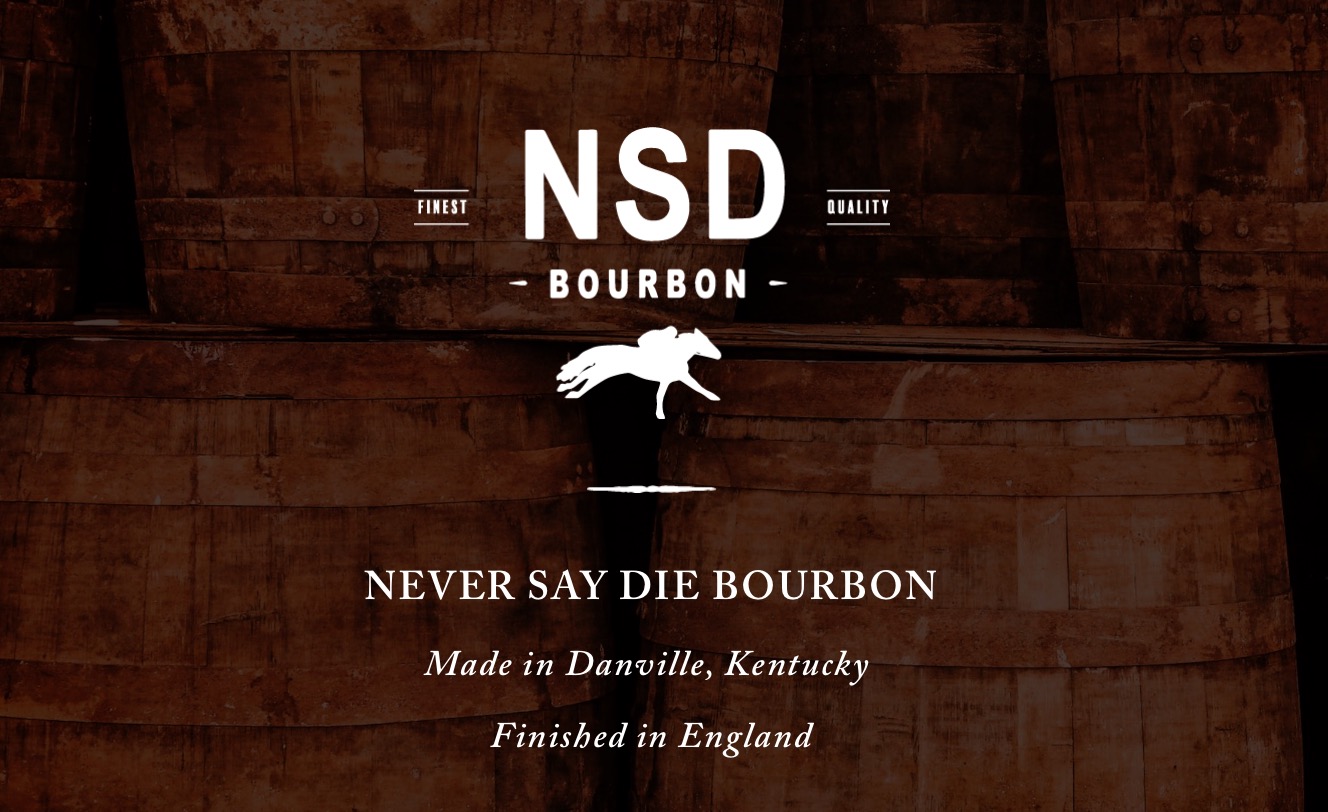 KENTUCKY, USA – New brand Never Say Die Bourbon went into production August 2nd. The brand is inspired by Kentucky's own Never Say Die, the first American racehorse since 1881 to win the English Derby in 1954.
To mark the start of production, a barrel filling ceremony was held in Danville, Kentucky, where Never Say Die Bourbon's founders and investors each signed their own barrel. The new Bourbon is made with Kentucky's limestone rich water responsible for the blue grass that helped to make Never Say Die a winner. Following the trail blazed by the horse, Never Say Die Bourbon will travel across the Atlantic to be finished in England.
Never Say Die Bourbon is the brainchild of Kentucky native Pat Madden, whose family owned the famous Hamburg Place farm where the horse was born. Along with Pat Madden, fellow founders of the new brand include Pat Heist and Shane Baker of the premium craft distillery Wilderness Trail, Brian Luftman of American Farm Investors, and UK based strategists, David Wild, Fran O'Leary and Martha Dalton.
While the full mash bill remains a closely guarded secret, a spokeswoman for the brand confirms that the finished product will be a Kentucky Bourbon with rye. As to when we'll get to try? "Never Say Die will be ready when Pat and Shane say it is ready – when, like the legendary racehorse, it can succeed in the UK as well as the US," says the spokeswoman.
Commenting on the launch, Pat Madden, said: "Back in 1951, a chestnut colt with a white blaze and three white socks was born with breathing difficulties. No one thought he'd make it through the night. But the horse was revived with a shot of Bourbon and he was named Never Say Die. Against all odds, Never Say Die went on to cross the Atlantic and – ridden by Lester Piggott – triumphed in front of the Queen and Sir Winston Churchill at the Epsom Derby of 1954. Inspired by the spirit of Never Say Die – a relentless courage, a drive for adventure, a thirst for life – we're delighted to be going into production with our new Bourbon brand today."