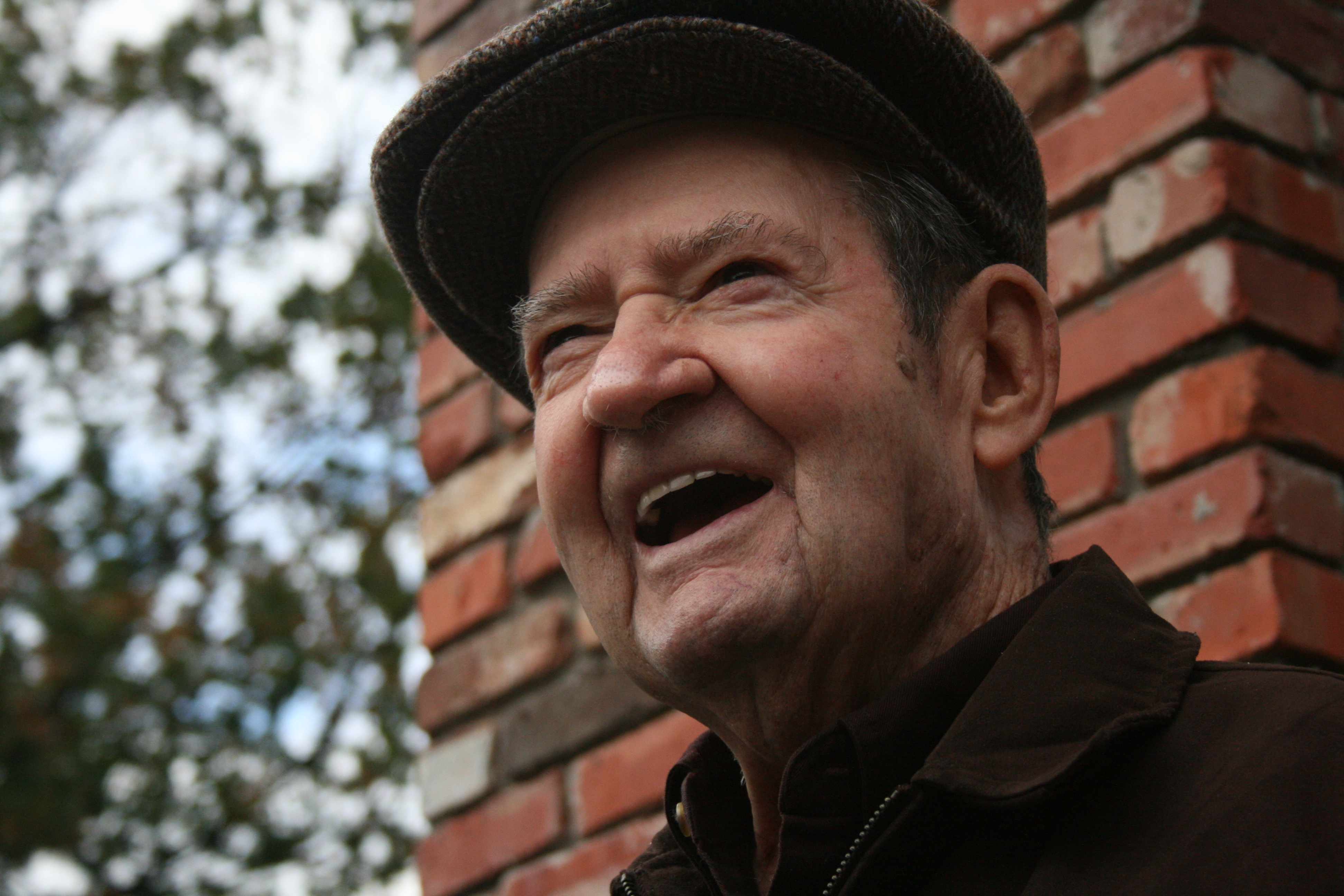 Part of Kentucky's 225th Birthday Celebration
By Carla Carlton
Excerpted from "Barrel Strength Bourbon: The Explosive Growth of America's Whiskey" (Clerisy Press, 2017)
The second in a two part series. Read Part II here.
By the 1970s, bourbon producers were facing a big problem. They had 8.5 million barrels aging in warehouses across the state, but their amber spirit had fallen from favor. Young people, having rejected whiskey along with everything else the previous generation had preferred, were drinking lighter distilled spirits such as tequila and vodka along with beer and wine.
Having failed to foresee this change when they made their sales predictions years in advance, distillers now had a glut of inventory that no one wanted. And no one seemed to know how to turn things around.
"When I started at Brown-Forman 40 years ago, bourbon wasn't cool," says Chris Morris, now Master Distiller at the Louisville-based spirits company. "There were just the everyday brands: our flagship brand, Old Forester, and Early Times; our competitors, Old Grand-Dad, Old Crow, Old Taylor, Old Fitzgerald…. Everybody was fighting for the same pie, and the pie was shrinking."
With too much supply and not enough demand, some producers started cutting prices, but that just moved bourbon to the bottom shelf of the liquor store, and even lower in the public' estimation. The future looked dark indeed. Morris, who joined Brown-Forman in 1980, refers to this period as "the worst of times."
Today, instead of gathering dust in package stores, many bottles of bourbon never even make it to the shelves: they are deposited directly into the hands of eager customers. Regulars cruise the bourbon aisle at their favorite shops like sharks, looking for something new, and buying frenzies erupt when a hard-to-get brand like Pappy Van Winkle is released. Bourbon has become a hot collectible.
"All these limited editions are being hoarded by bourbon crazies who have bunkers full of juice," says Eric Gregory, president of the Kentucky Distiller's Association. "I don't know what bourbon apocalypse they are waiting for, but I love it!"
So what did distillers do to make bourbon cool again? They raised its profile—and they raised its price. "Since the ending of Prohibition, as an industry, we've probably shot ourselves in the foot 10 times," Max Shapira, president of Heaven Hill Distilleries, says in Kentucky Bourbon Tales, a project conducted by the University of Kentucky's Louie B. Nunn Center for Oral History and the KDA, in which I participated as an interviewer. "Then finally, we started to do some things right. We introduced single-barrels, small batches. Today, there is more innovation than you could ever possibly imagine—unique ages, alcohol proof levels, and mash bills; packaging and labeling; all the elements that go into attracting new consumers." Even flavored bourbon. "I mean, think about it: if someone in a marketing meeting even as little as five or six years ago had put his hand up and said, 'I think we need a cherry-flavored bourbon, or a honey-flavored one,' he would probably have been thrown out of the meeting. But these are the things that have helped to reinvent this segment of the industry."
And leading the way was a distillery in the middle of nowhere called Maker's Mark. The first bottle of Maker's Mark Kentucky Straight Bourbon Whisky was filled in 1958 at Bill Samuel's distillery in tiny Loretto, Kentucky. At that point, many bourbon whiskeys were harsh and high proof—something you shot to feel the burn. Bill Samuels had a different idea. "He wanted to make a bourbon that actually tasted good," says his son, Bill Samuels Jr., chairman emeritus of Maker's Mark. To do that, he experimented with different grain combinations, eventually using red winter wheat in place of rye, which made his bourbon softer and sweeter.
Bill Junior's mother, Margie Samuels, collected fine pewter. Each piece bore the mark of its maker, which was a sign of quality—so she suggested they call the new bourbon "Maker's Mark." She also designed the bottle and the label, including the font, and proposed that each bottle be sealed with red wax in the manner of expensive cognac.
Maker's Mark made its first profit in 1967: $1,000. The bourbon was popular in Kentucky but largely unknown outside the state. It would take a rocket scientist to launch it to national acclaim: Bill Samuels Jr., who joined the company in the early 1970s after a brief career in the aerospace industry. When he became president of Maker's Mark in 1975, he says, his father gave him one directive: "Don't screw up the whiskey."
Bill Junior didn't want to mess with the bourbon; he wanted more people to drink it. His father had always been reluctant to advertise. Bill Junior, on the other hand, has been known to wear a red suit that lights up to promote Maker's Mark. But in the beginning, he worked with the Doe-Anderson agency in Louisville to develop two low-key approaches that his father could accept: establishing an informal group of "ambassadors," or Maker's Mark fans who were willing to talk up the brand and request that their favorite watering holes carry it; and creating a series of ads that read like letters to consumers and included the tagline, "It tastes expensive . . . and is." Doe-Anderson would later capitalize on Maker's Mark's red-wax seal in a series of clever billboards as the bottles became an industry icon, instantly recognizable on a back bar.
But none of it would have worked, Bill Samuels Jr. explains, if what was inside the bottle hadn't been good. "If we didn't have a product that people couldn't wait to go tell their friends about, then we were dead in the water, because there certainly wasn't any momentum for bourbon," he says. "And there was no such thing as 'premium' and 'super-premium' Bourbon; it didn't have any of the connoisseur's cues. . . . If Maker's Mark was to become what we wanted it to become, after Dad took the shackles off a little bit, the reputation of bourbon had to change. And somebody had to be first."
Other distillers took note of the success that Maker's Mark was having by positioning its bourbon as special and sophisticated, and they followed suit. In 1984, Elmer T. Lee, distillery manager at George T. Stagg Distillery (now Buffalo Trace) in Frankfort, introduced the first bourbon that was mass-marketed as "single-barrel": Blanton's.
To consumers, the designation indicated a higher quality. It didn't hurt that single-barrel bourbon sounded a lot like the term "single-malt Scotch." Even though the terms don't mean the same thing (a single-malt Scotch is one produced in a single distillery), single-malt Scotches were beginning to fetch premium prices in the 1980s. Many more single-barrel bourbons would follow. In 1986, the creator was honored with his own label: Elmer T. Lee Single Barrel Kentucky Straight Bourbon Whiskey.
Near the end of the decade, Booker Noe, Master Distiller at Jim Beam, introduced another innovation: the small-batch bourbon. His Booker's, bottled at barrel strength with a label written in his own handwriting, was the first of what would become Beam's Small Batch Bourbon Collection; in 1992, it was joined by Baker's, Basil Hayden's, and Knob Creek, all marketed as ultrapremium bourbon whiskeys.
To market these new high-end products, industry executives decided to send their distillers out to liquor stores and bars along with sales reps, both to educate the public about bourbon and to give the brands a personality.
Elmer T. Lee and Booker Noe went on the road, along with Jimmy Russell, who had become the head distiller at Wild Turkey in the late 1960s. Fred Noe, Booker Noe's son and the current Beam Master Distiller, refers to the trio as "the elder statesmen" of bourbon. "By being accessible, shaking hands, and telling the stories of the bourbon industry through their eyes, they laid the groundwork for the popularity of bourbon today," Fred says.
Back then, it was a good day if a dozen people showed up for a free bourbon tasting. Nowadays, large events like Whisky Advocate magazine's four regional WhiskyFests, where VIP tickets go for up to $350 each, sell out months in advance. Aficionados are drawn by the opportunity to taste new and hard-to-get whiskeys, but an equal, if not larger, attraction is the chance to meet the Master Distillers of their favorite pours, who are now treated like rock stars of the whiskey world.
Bourbon innovation really took off in the 1990s, says Eric Gregory, president of the Kentucky Distillers' Association. "You had the creation of Woodford Reserve in 1996, Russell's Reserve . . . literally a bourbon for every palate. There was so much more diversity to choose from—and that catapulted the category to new heights."
Dovetailing with this rise of bourbon was the resurgence of the cocktail, which got a bracing shot from the 1960s-era television series Mad Men and its suave, hard-drinking antihero, ad man Don Draper. In the very first scene of the premier episode, Don is seen scribbling an idea on a cocktail napkin. "Give me another one of these—an old-fashioned," he says to a passing waiter. All over the country, a new generation of bartenders—now called "mixologists"—has revived the old-fashioned, as well as other classic cocktails such as the Manhattan, the sidecar, and the julep, often crafting them with house-made syrups and infusions, as well as hand-chipped or molded ice. "It may take you 15 minutes to get a whiskey sour," Gregory says, "but it will be the best damned whiskey sour you've ever had in your whole life."
The cocktail craze has also driven the comeback of rye whiskey. With its spicy kick, rye holds its own against other flavors in a complex concoction, but that bold flavor is also what led to its downfall after Prohibition. The subcategory was much slower than Bourbon to recover, but it's quickly making up for lost time. As recently as seven or eight years ago, there were only a handful of brands. Now, liquor stores devote entire sections of their shelf space to rye whiskeys.
And, oh, yes—those flavored bourbons that Heaven Hill's Max Shapira referenced previously did come to pass. Wild Turkey actually released a honey-flavored liqueur in the late 1970s (it's now called American Honey), but the category didn't really start to take off until Jim Beam introduced Jim Beam Red Stag, a bourbon infused with black cherry flavor, in 2010. Now there are multiple bourbons flavored with cherry, apple, cinnamon, maple, and more—an attempt by the industry to lure younger drinkers. While the distillers obviously have to support their company's products, most of them will tell you off the record that they prefer their own bourbon straight, and they worry that the definition of bourbon is getting blurred. A distiller who is vehemently on the record as opposing flavored bourbon is Jim Rutledge, who retired in 2015 as Master Distiller for Four Roses.
That distillery has never produced a flavored bourbon, and he swears he will come back to haunt his successors if they ever do.
"I am so against these things because we're so good, as an industry. We don't need something [added]. But our industry has grown so fast, and is growing so fast, that you have people in corporate offices, financial people, thinking, 'Wow, here's a way we might be able to make more money,' " he told me shortly before he stepped down. "I always say, if somebody wants a blackberry-flavored bourbon, have your bartender mix it. Don't put it in the bottle. Number one, it's not bourbon, because under the law, the flavor of bourbon may not be adulterated. People were challenged when they first started doing some of these, and they said, 'We're not saying it's bourbon; we're saying it started out as bourbon. We're saying "four- or five-year-old Kentucky straight bourbon finished with artificial or natural fruit flavors." ' And daggone it, then, say what it is: a case of flavored Kentucky whiskey. Don't sacrifice the integrity, the credibility, the respect, the honesty of our industry that we've earned over the years."
Still, as an industry, that's a much nicer problem to have than worrying how to sell any bourbon at all—much less at some of the prices premium bourbon commands today. Twenty years ago, says Harlen Wheatley, Master Distiller at Buffalo Trace, "a 10-cent increase per bottle would hurt sales." Now, people form lines around liquor stores and participate in lotteries to buy Pappy Van Winkle, which is produced by his distillery, at whatever price retailers decide to charge.
"And the public is driving it, not us," he adds. "We still sell Pappy 23-year-old for $250, and that's what we suggest retailers sell it for, but it's a free market. What's a shame is that most Pappy 23 never hits the shelf. We're still shipping it out, but liquor-store owners are selling to preferred customers or buying it themselves."
But if prices continue to increase, he says, well, why not? "There are bottles of Scotch that sell for $50,000. People are willing to pay $5,000 for a bottle of wine. What's that—four drinks? Why wouldn't a good bottle of bourbon be worth that, too? People are realizing that bourbon is a good spirit, that you get quality for your money."
Ironically, the distiller that led the premium bourbon vanguard was among the last to expand its product line. For 50 years, Maker's Mark made one thing: Maker's Mark. But as he neared retirement as chairman, Bill Samuels Jr. began to consider his legacy—beyond not screwing up the whiskey. Starting with Maker's Mark, he, then–Master Distiller Kevin Smith, and Brad Boswell of Independent Stave, the cooperage that has made Maker's barrels since 1953, initiated a series of experimental barrels and finishes. The winning combination—No. 46—involved inserting 10 "seared" French oak staves into a new white-oak barrel, adding finished Maker's Mark, and aging the modified barrel in the coolest part of the warehouse for an additional 10 weeks.
The resulting bourbon, Maker's 46, which was released in 2010 in a slightly more elongated bottle sealed with the trademark red wax, has a bigger, bolder presence than original Maker's, but doesn't sacrifice any of its softness. It was followed by releases of Maker's Mark Cask Strength and Maker's 46 Cask Strength.
"I think if Dad were to come back today, he would be very pleased with how commercially successful Maker's has been and how we have managed not to screw the craft up along the way," Bill Junior says. "But I think he would be equally as thrilled with the reputation bourbon now has globally, and the wonderful job the other distilleries have done helping elevate this thing called bourbon."
Carla Carlton covers the bourbon industry on her website, TheBourbonBabe.com. Barrel Strength Bourbon: The Explosive Growth of America's Whiskey, released in June, is her first book. Two companion e-books, Still Life: The Resurgence of Craft Bourbon, and Spirited Perfection: Building Your Bourbon Bar, are available for all e-readers.