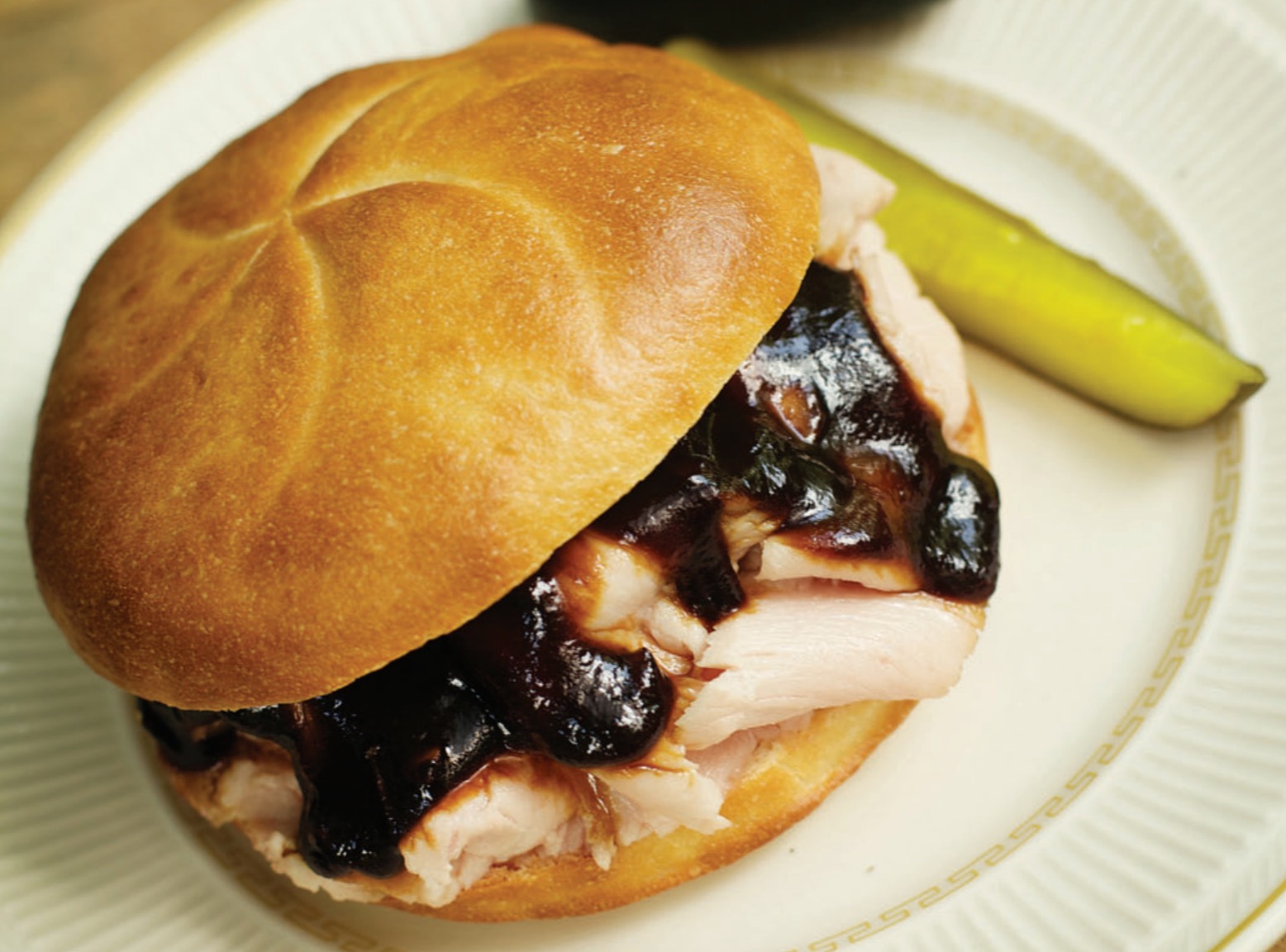 Originally Published in The Kentucky Bourbon Cookbook by Albert W.A. Schmid
Kentucky is known not only for its Bourbon but also for its barbecues. The International Bar-B-Q Festival, held in Owensboro on the second weekend in May each year, draws crowds numbering eighty-five thousand. I based this barbecue recipe on one of Matt and Ted Lee's in their book The Lee Bros. Southern Cookbook.
Ingredients
1/3 cup Kentucky bourbon
1/3 cup water
1 tablespoon white wine vinegar
1 tablespoon minced fresh ginger
1 jalapeno pepper, chopped
1 teaspoon minced garlic
1½ pounds pork tenderloin
¼ cup sorghum molasses
¼ cup ketchup
½ teaspoon kosher salt
¼ teaspoon freshly ground pepper
1 teaspoon extra virgin olive oil
Preparation
Combine the bourbon, water, vinegar, ginger, jalapeno, and garlic in a bowl. Add the pork tenderloin and turn it to coat. Marinate the pork at room temperature for 1 hour, turning it every 15 minutes. Preheat the oven to 350 degrees. Remove the pork from the marinade and pour the marinade into a small saucepan. Boil it over high heat until it is reduced by one-third. Add the sorghum and ketchup and cook until thick- ened or about 20 minutes. Season with the kosher salt and pepper. Brush the pork with the olive oil and sprinkle it salt and pepper. Grill it over medium heat until the outside of the meat is well marked. Transfer the pork to a pan and place it in the oven at 350 degrees until it reaches an internal temperature of 155 degrees, about 30 minutes. Remove the pork from the oven and allow it to stand at room temperature for 5 minutes. Then slice it against the grain and serve it with the sauce made from the marinade.
Purchase The Kentucky Bourbon Cookbook here!