Beam Suntory has broken ground on the brand new Fred B. Noe Craft Distillery as part of a $60 million investment in what will henceforth be known as their James B. Beam Distilling Co. site in Clermont, Kentucky.
Although their Clermont campus is still home to the American Stillhouse, Beam Suntory is re-establishing the use of the James B. Beam name first used following the end of Prohibition.
"Beam Suntory is excited to honor our roots by investing in the James B. Beam Distilling Co., and setting ourselves up for a bright future in Kentucky and around the world," said Albert Baladi, President & CEO, Beam Suntory. "With nearly 225 years behind us, we are proud of our history of entrepreneurialism, craftsmanship and innovation.  As the world leader in bourbon, we are thrilled to be laying the foundation for the next 225 years."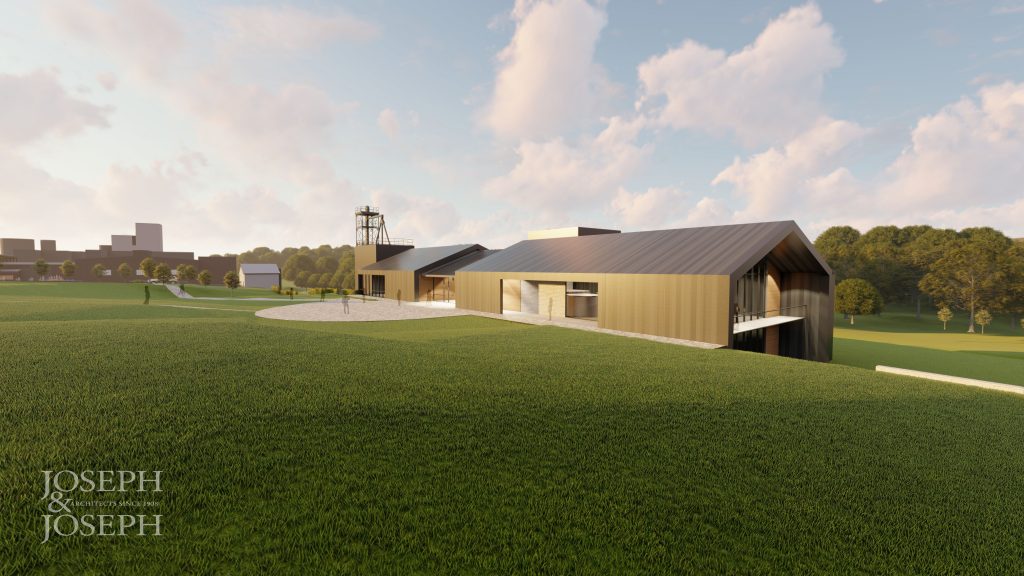 The Fred B. Noe Craft Distillery will be a key part of that bright future. Although the building itself will be a fresh construction, the brands to be produced there are familiar to bourbon fans. Beloved small batch brands like Booker's, Knob Creek, and Basil Hayden's will be made in the new craft distillery, as will newly minted brands like Little Book and Legent. Named for seventh generation Master Distiller Fred Noe, the new distillery will also give Noe and his son Freddie the opportunity to experiment with new fermentation and distillation techniques.
"At Beam Suntory, we like to say that we're all One Big Family, and what we're beginning here today reinforces our leadership in bourbon, and sets us up for the future," said Freddie Noe. "Now I can't think of anyone who's set up the future of bourbon any better than my dad, so I can hardly begin to express my pride in naming this new distillery after him."
The Fred B. Noe Craft Distillery won't be the only new feature in Clermont. The distillery has announced that they'll be updating visitor experiences with behind the scene looks at their brands, a new tasting room, and more. Link here to learn more.