As cooler temps creep in, let these Bourbon Spiced Cookies kickoff the season of all things autumn. Brought to us by the talented Pate Giltner of The G&M Kitchen, these cookies pair perfectly with your favorite pour…bonus if enjoyed around a campfire.
"I wanted to create a cookie that tasted like a glass of bourbon, something caramel-y, vanilla-y, and that packed a bit of heat. And these definitely do that and you get the added bonus of not getting a headache if you eat 52." – Pate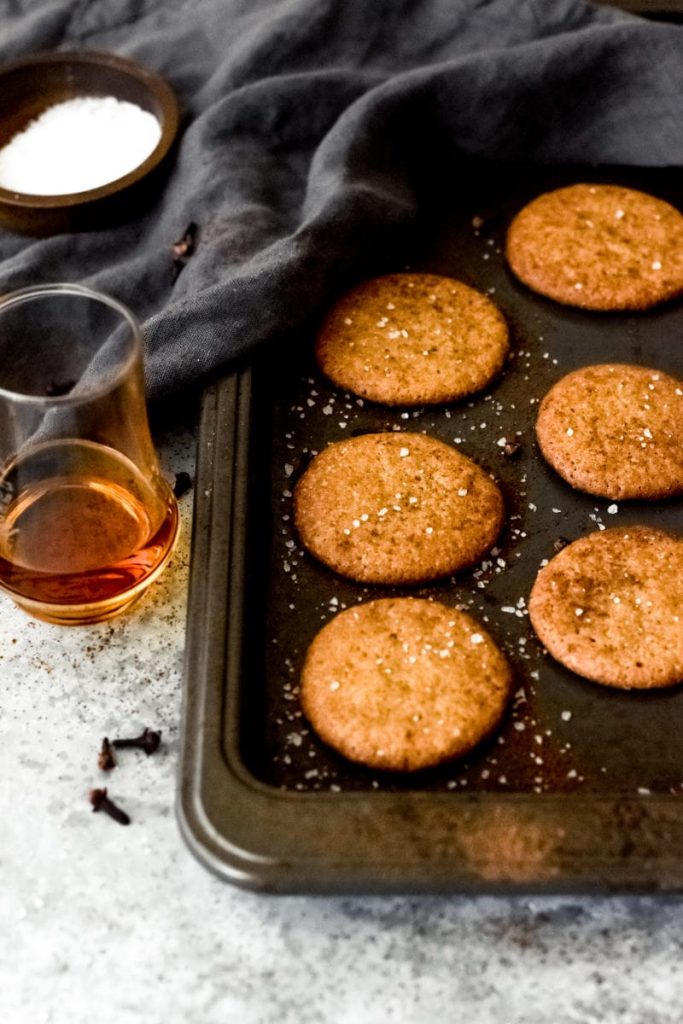 For the caramel sauce:
☐ 1/2 cup granulated sugar
☐ 1/4 cup water
☐ 1/4 cup plus
☐ 1 tsp heavy cream
☐ 1 1/2 tbsp bourbon 
For the cookies:
☐ 1/2 cup unsalted butter
☐ 1/2 cup light brown sugar
☐ 1/3 cup granulated sugar
☐ 1 large egg
☐ 2 teaspoons vanilla extract
☐ 1/4 tsp almond extract
☐ 2 tsp bourbon
☐ All the caramel mixture (about 5 tablespoons) (see recipe above)
☐ 1/4 tsp cayenne pepper
☐ 1/2 tsp all spice
☐ 1 1/4 cup all-purpose flour
☐ 1/2 teaspoon baking soda
☐ 1/4 teaspoon salt
Preheat the oven to 350 degrees and line a baking sheet with parchment paper.

Make the caramel sauce by mixing the water and sugar in a small pot. Set the pot over medium high heat until it reaches a simmer. Don't stir the mixture, but swirl the pot every so often just to evenly distribute the heat. Simmer the mixture until it reaches a deep golden color. Between 5-10 minutes. 

Remove the pot from heat and slowly mix in the cream. If it starts to crystalize place back on the heat until it returns to a liquid. Mix in the bourbon and leave to cool for several minutes, you don't want to pour the boiling mixture into the cookie dough. 

While the caramel sauce cools, start the cookie dough by creaming together the butter and sugar until it's light and fluffy. Add the egg and mix until combined. The add the caramel, vanilla and almond extracts, bourbon, all spice, and cayenne pepper. Next, mix in the four, baking powder, and salt and mix until combined. Once mixture is combined, cover and cool the dough in the fridge for at least 1 hour. 

Once chilled, use a spoon to scoop mixture into 1 inch balls and place on a baking sheet. Even after being chilled they will still spread quite a bit so leave enough room between the cookies. 

Bake the cookies for 10-13 minutes on the prepared baking sheet and set aside to cool.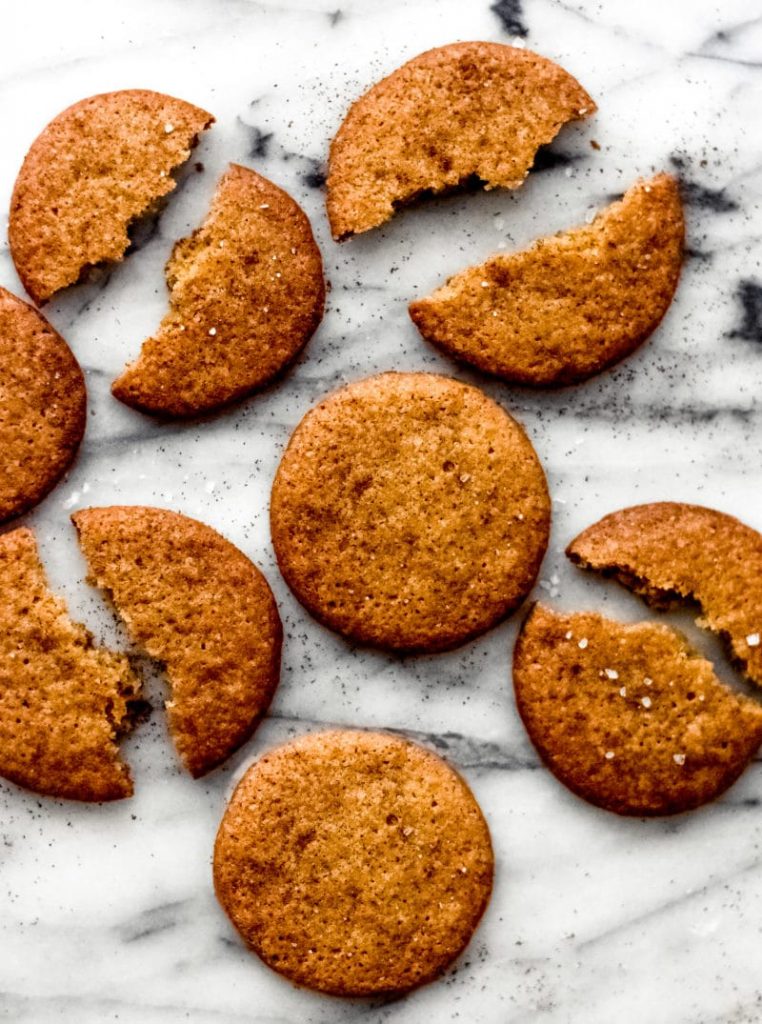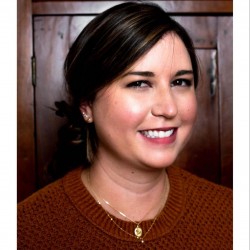 About Pate | Pate started the blog The G&M Kitchen in early 2019 as a place to share her family's love of food and recipe development. Since then, the G&M Kitchen has grown into a thriving baking blog and a place for Pate to experiment with her passions, baking, and photography.
The recipes on The G&M Kitchen are inspired by Pate's childhood in Kentucky and her travels around the globe. Through her adventures, she has developed a love for Italian, English, and Scandinavian baking and loves to meld those flavors and techniques with those prevalent in the American South. She also believes if a recipe is missing something, it's probably bourbon.
She currently resides in Louisville, KY, and when not baking or photographing, she loves to travel, read, and hike.