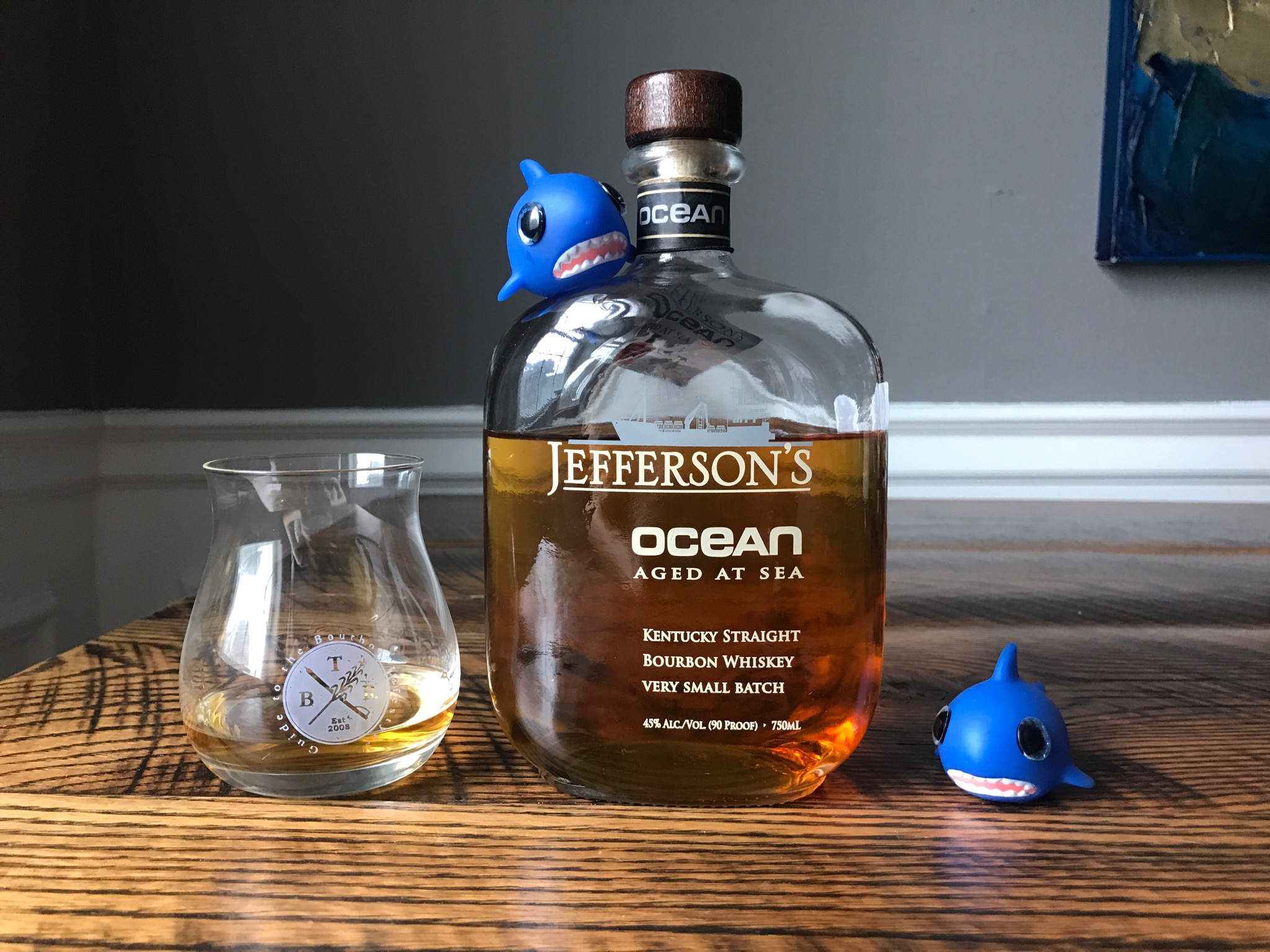 Story and Photos by Caroline Paulus
Shark Week is upon us, and millions of Americans will take to the seas (or their couches) to watch these ancient and magnificent creatures race Olympic swimmers, attack innocent beach goers, and tear crocodiles from limb to limb. We invite fans of both blue and brown water to enjoy a little Bourbon history and our specialty Shark Week cocktail "The Great White."
When Bourbon initially became a Kentucky export, it was shipped in oak barrels down the Mississippi River. The rough travel over the water sloshed the Bourbon inside those barrels, encouraging the liquid to stir against the charred wood and imbibe more flavor than a Bourbon at rest. Jefferson's Bourbon founder Trey Zoeller decided to use the motion of the ocean to age his whiskey, and released his first result as Jefferson's Ocean in 2014.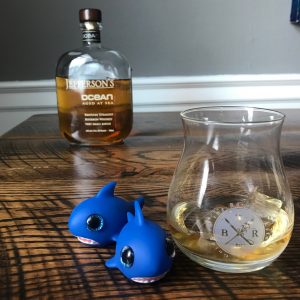 The Great White
2 oz Jefferson's Ocean Kentucky Straight Bourbon Whiskey (We used Voyage No. 5, but any will do)
2 Miniature Icebergs (or Ice Cubes, we're not picky)
Pour Jefferson's Ocean over icebergs, sip, and enjoy your trip across the Seven Seas.
The MV OCEARCH, a research vessel responsible for ferrying Jefferson's Ocean to maturity, takes expeditions each season to gather data on North Atlantic Sharks and currently holds four barrels of Jefferson's Bourbon. They are dedicated to protecting the oceans by defending the animals that govern its food chains. Click here to learn more!