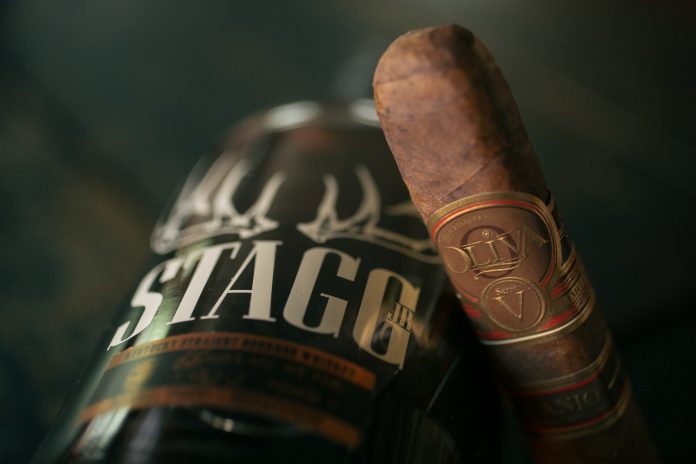 Alec Bradley Nica Puro
Strength: Medium-Full
Shape:Torpedo – 6 1/4 x 54
Wrapper: Habano
Origin: Nicaragua
Price: $8
Pairs with: Eagle Rare
The Nica Puro marks the first Alec Bradley cigar made with a complete cast of Nicaraguan tobaccos from wrapper to filler and it hit all the right notes. It imparts a chewy hearty flavor with hints of leather, cocoa and a nutty finish that lingers. It pairs very well with the dry, oaky flavors of the classic Buffalo Trace bourbon Eagle Rare. You are sure to have a high flying experience!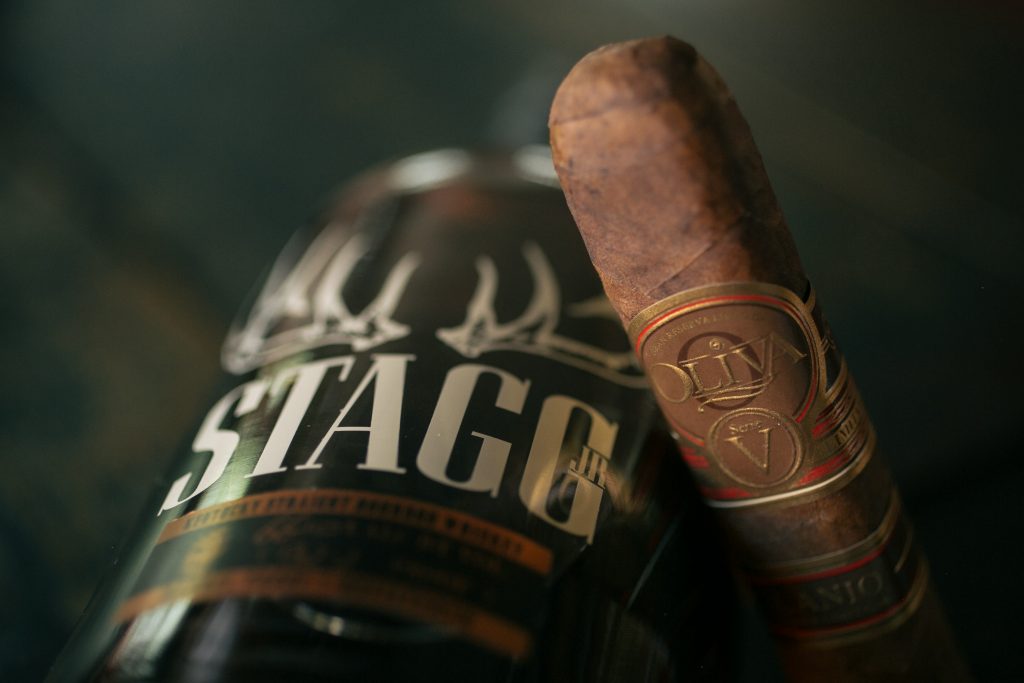 Oliva Serie V Melanio
Strength: Full
Shape: Gordo – 6 x 60
Wrapper: Ecuador Sumatra
Origin: Nicaragua
Price: $12
Pairs with: Stagg Jr.
The Melanio is the stunning follow up from Oliva's Series 'V' and a limited release. This cigar has a brilliant Ecuadorian-grown Sumatra leaf that's dark, thick and oily. It's full bodied and full flavored with notes of leather, coffee and caramel. It stands up well to the uncut and unfiltered Stagg Jr. at 136.6 proof. The cigar brings out the rich sweetness of chocolate and brown sugar and finishes with smoky baking spices.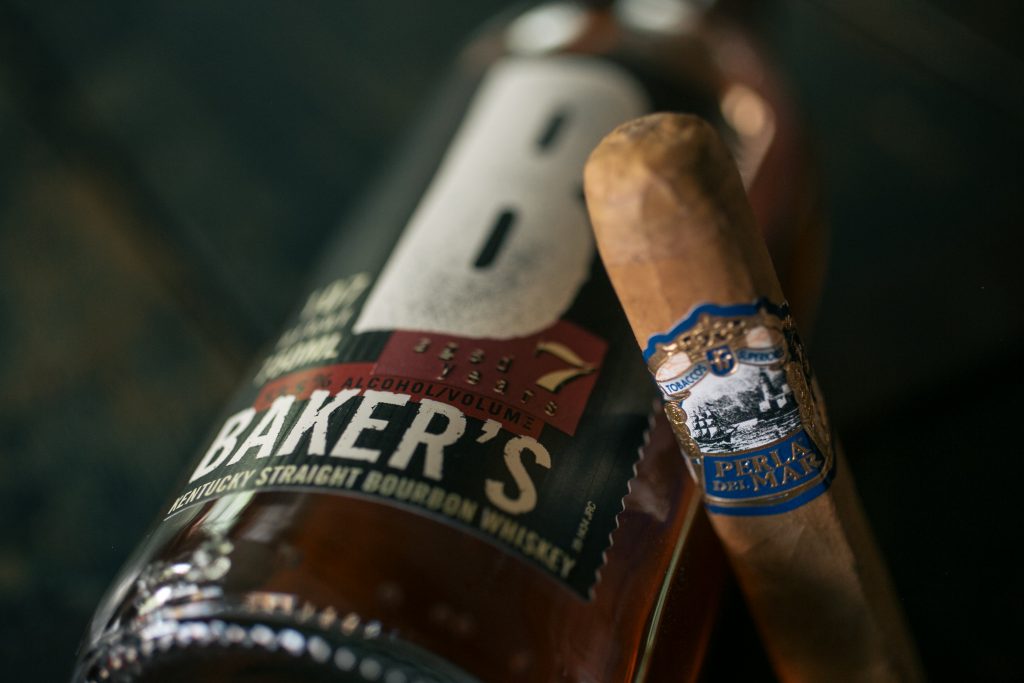 Perla del Mar
Strength: Mild-Medium
Shape: Robusto 4 3/4 x 52
Wrapper: Ecuador Connecticut
Origin: Nicaragua
Price: $5
Pairs with: Baker's
Perla del Mar was originally a Cuban brand which means "Pearl of the Sea". It's being reintroduced by J.C. Newman who also gave us blends like Brick House and El Baton. This cigar is a handmade Nicaraguan box-pressed inside a light Ecuador Connecticut wrapper. The short smoke has a sweet range of flavors from start to finish which produces a very creamy smoke. It compliments the fruit, vanilla and silky texture of Baker's bourbon for a shinny pairing not easily forgot.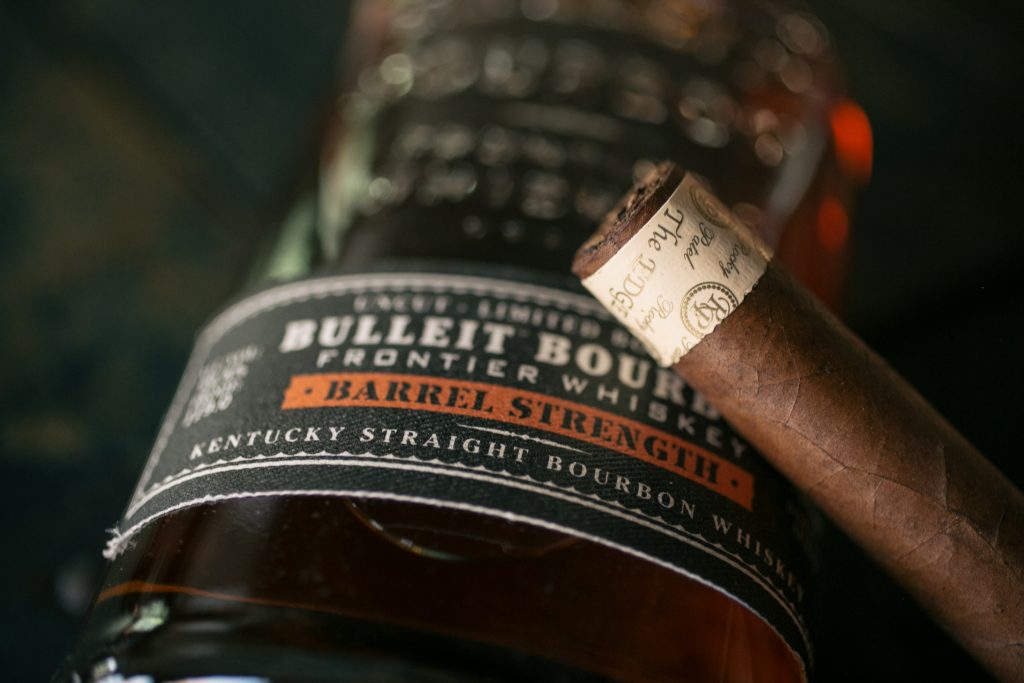 Rocky Patel The Edge
Strength: Medium-Full
Shape: Toro 6 x 52
Wrapper: Corojo
Origin: Honduras
Price: $7
Pairs with: Bulleit Cask  
The Rocky Patel Edge Corojo is designed for seasoned smokers with a Cuban-seed, Honduran grown Corojo wrapper and fillers are aged five full years. This bold smoke is full of flavor yet well balanced with a long full finish. Much like the Bulleit cask strength bourbon. They go hand in hand providing a great compliment.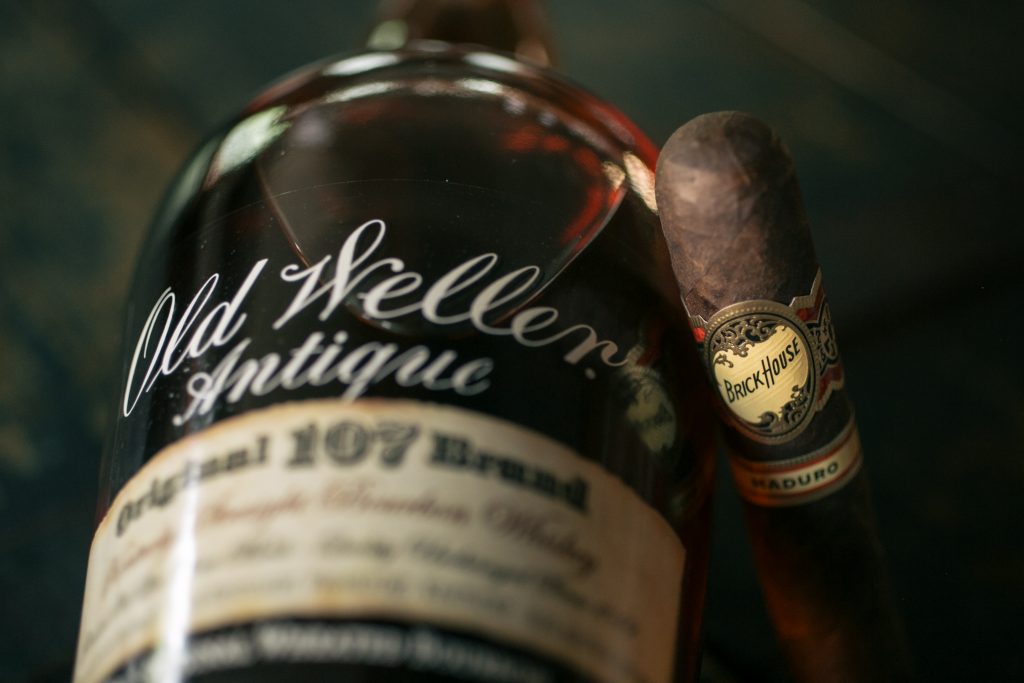 Brick House Maduro
Strength: Medium-Full
Shape: Robusto 5 x 54
Wrapper: Brazilian
Origin: Nicaragua
Price: $6
Pairs with: Old Weller Antique 107
If you haven't heard of Brick House it's like Weller bourbon, a hidden gem. The Brick House Maduro is darker and spicier than it's predecessor and sure to make your favorites list. The oily wrapper is slow burning and produces a great thick smoke with notes of cocoa and sweetness. The Old Weller Antique 107, when you can find it, matches very well with it's vanilla undertones and sharp spicy finish.