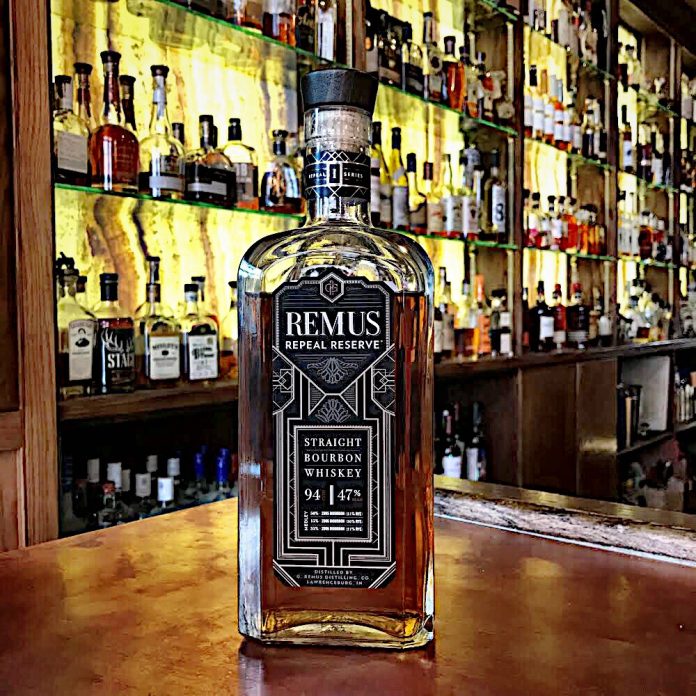 Repeal Reserve's Namesake George Remus Embodied The Resistance to Prohibition
December 5th marks 84 years since the end of Prohibition, and Repeal Day parties all over the country are pouring perfectly legal spirits to celebrate.
The 18th Amendment went into effect on January 17th, 1920, in spite of a veto by then-President Woodrow Wilson. It remained the law of the land until December 5th, 1933, when the 21st Amendment was ratified to repeal the 18th.
Our Repeal Day celebrations this year will definitely include George Remus Repeal Reserve, released last month by MGP ingredients. This blended high rye style Bourbon is named after the legendary "King of the Bootleggers." George Remus was an American lawyer and bootlegger during Prohibition, and has been said to be the inspiration for the character of Jay Gatsby in F. Scott Fitzgerald's The Great Gatsby.
Remus used his extensive knowledge of the Volstead Act (the precursor to Prohibition) to find loopholes around the letter of the law. He purchased distilleries and pharmacies that sold "bonded" liquor for medicinal purposes, then had his own employees steal legally produced liquor to sell illegally.
Working out of Cincinnati, OH, Remus made $40 million in less than three years. He wasn't selfish with his wealth – his parties may have inspired Gatsby's, but his gift bags far surpassed them. In 1922, Remus and his wife held a lavish New Year's Eve party, inviting 100 couples from the area. Remus made sure each husband left with a diamond watch… and each wife drove away in a brand new car!
While the Repeal parties across the country today may not be quite this lavish, the spirit of George Remus will definitely live on in them, especially in his namesake Bourbon.