Looking to map out your summer plans? Your kick off for destination dreams starts in Owensboro (KY), with a BBQ and Bourbon immersed weekend experience you're not going to want to miss!
May 12 – 13 (Friday and Saturday), the riverfront city (~1hr 40 min west of Louisville) is hosting "BBQ & BARRELS", a celebration and homage to the city's sacred bedrock of "Western Kentucky BBQ" and Bourbon authenticity of which go back countless generations.  
While the name of this event is new, the foundation certainly is not as it continues upon the storied tradition of Owensboro's globally renowned Int' Bar-B-Q Festival which goes back nearly 45 years. The storied tradition of Owensboro's iconic BBQ legacy dates back centuries ago, to the early 1800's.  It is the epicenter of "Western KY BBQ".  You may have heard of "burgoo" or "mutton", perhaps even tried it, but you haven't really experienced it unless you've done it in Owensboro proper!
And with its strategic river positioning and abundantly fertile grain supply, Owensboro was a titan of the Whiskey Industry, with 20+ large scale distilleries prior to Prohibition.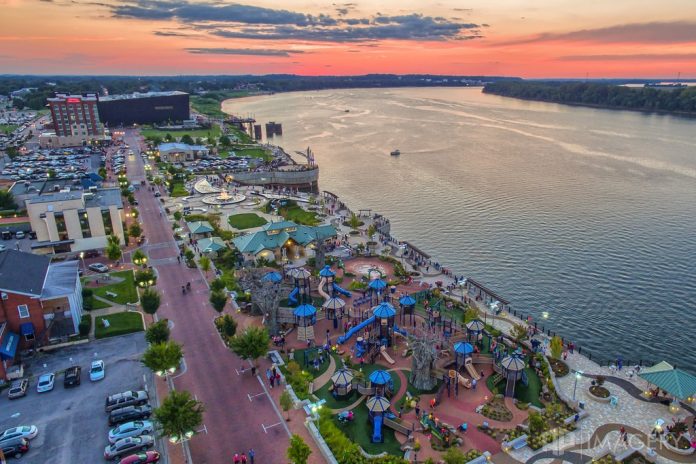 Event Details
Friday, May 12th: "SPIRITED BOURBON DINNER PAIRING"
Taking place at Green River Distillery. A special evening of bourbon paired dinner courses and cocktails, at one of the oldest registered distilleries in the US (DSP 10), est 1885. Tickets are $115 p/person. For tickets, CLICK HERE.
Saturday, May 13th: "VIP TASTING" (3 – 4pm CT)
Taking place inside the Owensboro Convention Center, a beautiful riverfront view venue. Specialty tastings and the best of the best from over 25 different brand stations. Specialty BBQ food pairings. Commemorative "BBQ & Barrels" glencairn glass. Full access to the following Main Tasting event. 3 – 4pm CT. $90 p/person. For tickets, CLICK HERE.
Saturday, May 13th: "BOURBON TASTING – GENERAL ADMISSION" (4 – 6pm CT)
Inside the Owensboro Convention Center, directly following VIP Tasting. There will be 30+ Brand Tasting Stations! A collection of large and boutique distilleries and brands. $50 p/person. This is an incredible value. For tickets, CLICK HERE.
PARTICIPATING DISTILLERIES & BRANDS (More To Come):
18th Street Distillery
4Leaf Whiskey
Barrel House Distillery
Bardstown Bourbon Company
Bluegrass Distillery
Castle & Key
Four Roses
French Lick Distillery
Green River Distillery
Hard Truth Distillery
Heaven Hill
Hotel Tango Distillery
Hemingway Whiskey
Indiana Whiskey
Jefferson's
Jeptha Creed
Kentucky 10 Bourbon
Maker's Mark
Old Steelhouse
Old Tarr (RD1)
Pinhook
Three Boys Distillery
Town Branch (Lexington Brewing & Distilling Co)
Watershed Distillery
Western KY Distillery
COMING SOON – EDUCATIONAL SESSIONS: Tickets will soon go on sale for your choice of 3 different bourbon themed educational/entertainment sessions taking place at the Convention Center, 2 – 3pm CT. $25 each session.
HOTEL OPTIONS: The Hampton Inn & Suites Downtown and Holiday Inn Owensboro Riverfront are riverfront hotels in excellent proximity to the convention. For all options – CLICK HERE.
OUTDOOR BBQ FESTIVITIES: Happening simultaneously (outdoors) on the city's riverfront that weekend (Fri and Sat) is the BBQ Cookoff Competition with pitmasters and long standing traditions of BBQ teams celebrating Owensboro's famed legacy.   The outdoor activities are OPEN TO THE PUBLIC. Family friendly.
If you're looking to kick off your summer in sensory dazzling fashion, this is your ticket!
Travel piece on Owensboro from 2020 – CLICK HERE.