A Mint Julep is synonymous with the Kentucky Derby, and while Four Roses is not looking to come for its status, they are looking to shake things up this season with a Four Roses Derby Pie Cocktail.
Created by Mixologist and Brand Ambassador Abby Martinie, this recipe was inspired by the perfectly sweet and rich Kentucky delicacy that was introduced by Leaudra and Walter Kern in 1954 at the Melrose Inn in Prospect, KY. The Derby Pie cocktail features chocolate and walnut flavors that are classic to the pie, but that also pair perfectly with Four Roses' Small Batch Bourbon.
If you are looking to try a new cocktail recipe this Derby season look no further as the Derby Pie cocktail is the perfectly light yet sweet touch to your celebration!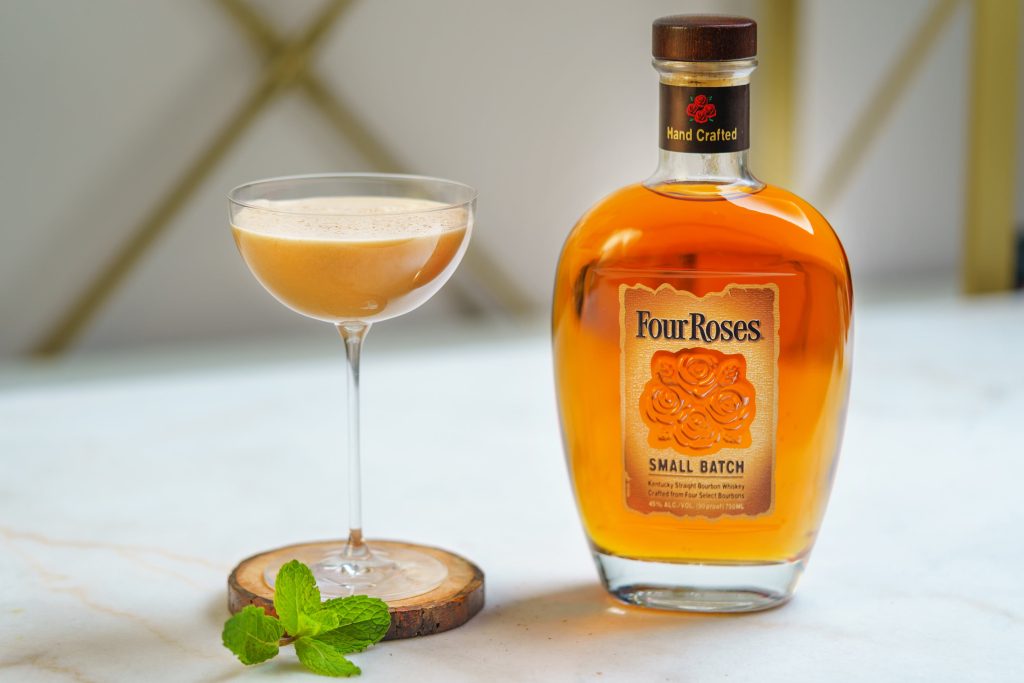 Ingredients:
1.5 oz Four Roses Small Batch Bourbon
0.5 oz walnut liqueur
0.5 oz brown sugar simple syrup
0.5 oz cream
2 dashes chocolate bitters
*freshly grated nutmeg for garnish
Directions: Combine all ingredients into a mixing tin and add ice. Shake for fifteen seconds or until the cocktail is well chilled. Double strain into a chilled cocktail coupe. Garnish with nutmeg.
Ready to go all-in with a side of scratch-made pie? Find the recipe here.