From its first moments as "white dog" whiskey seems to share a lot in common with animals. They're both, for one, equally loved by many good people. They both stay fondly in your memory long after they're gone.
It makes perfect sense then that, left with the opportunity, good distillers would want to immortalize good animals the only way they know how: with a bottle. Beyond the wild turkeys and chicken cocks out there, there are some great bottles named for particular animals who made an impression.
From humble distillery dogs to award winning racehorses, with a pig in between, here are five whiskeys named after some special furry friends.
1. Justify (and all the other Triple Crown Winning Horses) Maker's Mark
Maker's Mark has made a habit of honoring horses with limited edition bottles. The latest limited edition (on shelves this month) is named after Triple Crown winner Justify. The 2-year-old colt took the highest honor in thoroughbred racing this year when he won the Preakness, the Belmont Stakes, and the Kentucky Derby.
While the juice inside his commemorative bottling is the traditional wheated Maker's Mark recipe you know and love, the black, green, and silver coloring mimics the winning jockey's silks, and the iconic red wax is replaced with green.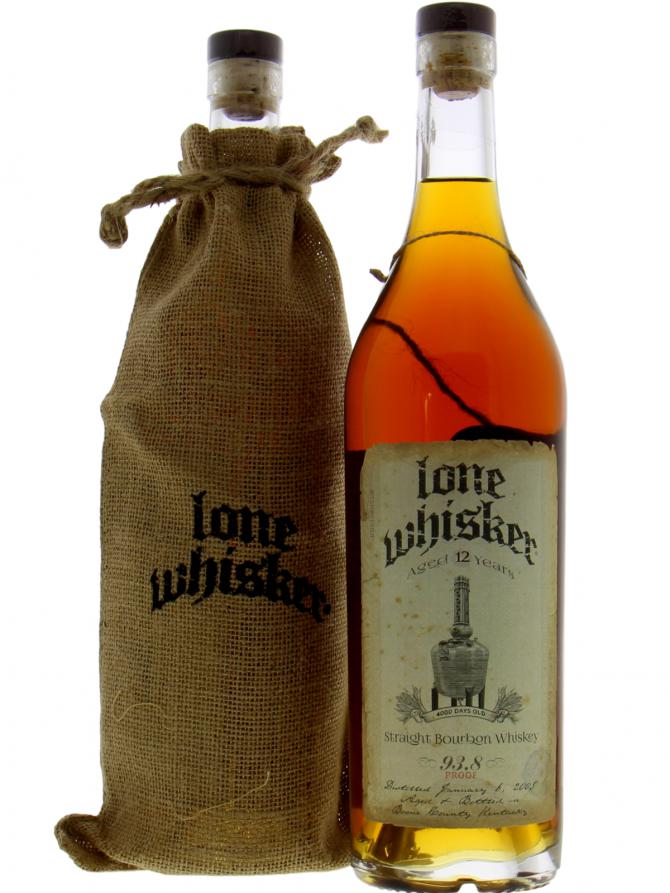 2. Whisker from Lone Whisker Straight Bourbon
The sweetest (and saddest) story on our list comes from a tragedy on the Bourbon Trail. John Schwartz and Kent Jarman found the namesake of their 12-Year Bourbon rounding a corner on Kentucky Route 127.
Late one night, they came upon a '69 flatbed Chevy flipped over on the side of the road, with a group crowded around the cab trying to free the driver. As Schwartz and Jarman took in the scene, a tiny blue tick hound pup tumbled out of the bed of the truck towards the men. His collar read "Whisker." After the horrible accident left him alone in the world, the men adopted him as a distillery dog—and as the namesake for their whiskey.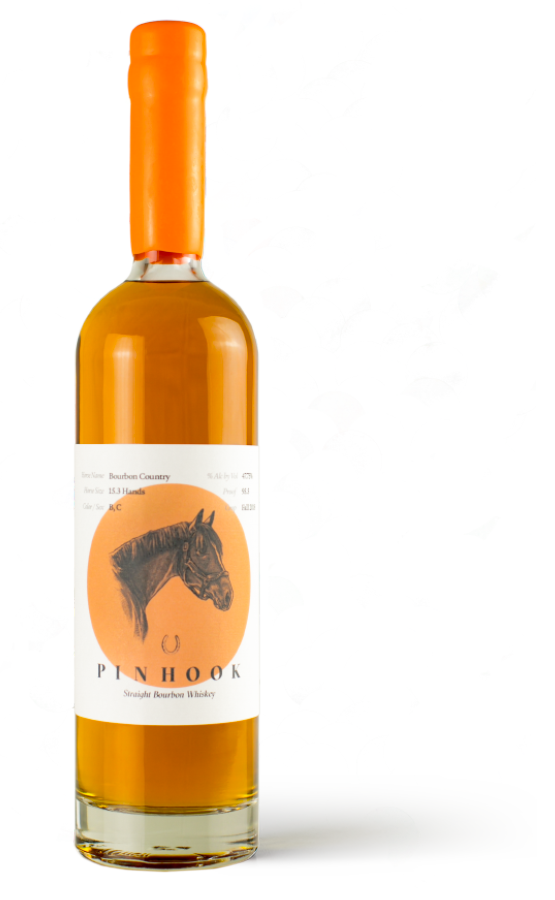 3. "Bourbon Country" Batch from Pinhook Straight Bourbon
"Pinhooking" is the practice of buying inexpensive young thoroughbreds and selling them when they're old enough to run. The Pinhook Bourbon ownsership adopted the same practice for buying barrels, and decided it would be a nice theme to name each batch after a young horse with equally high potential.
Their newest 3-year-old bourbon is named after Bourbon Country, a "promising young thoroughbred" who won just won his first race at Lexington's Keeneland Fall Meet. You may want to keep an eye on their batches the next time you're ready to place a bet at the track.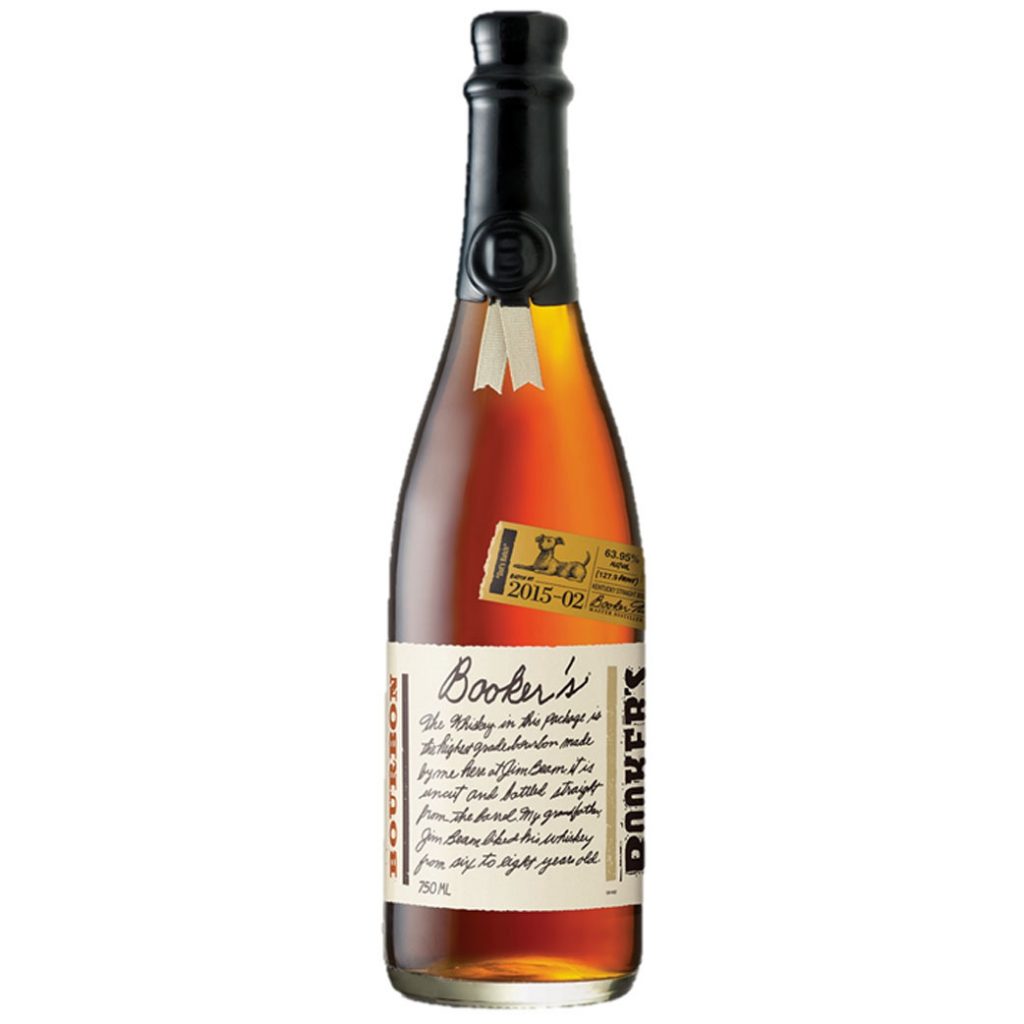 4.  Dot from Booker's 2015-02: "Dot's Batch"
Jim Beam's seasonal uncut, unfiltered Booker's releases are named in honor of the late (and legendary) Master Distiller Booker Noe. But each batch is given a special story, and named in honor of something or someone Booker himself loved and respected. We've seen them named for distillery workers, friends, family, and yes, one for a pup.
One of the honorees was his loving dog Dot–a little Jack Russell terrier named for the lone brown spot on her back. Booker picked out the tiny runt of the litter for his wife Annis, but the pup quickly became his shadow, and the namesake for 2015's second bottling of Booker's.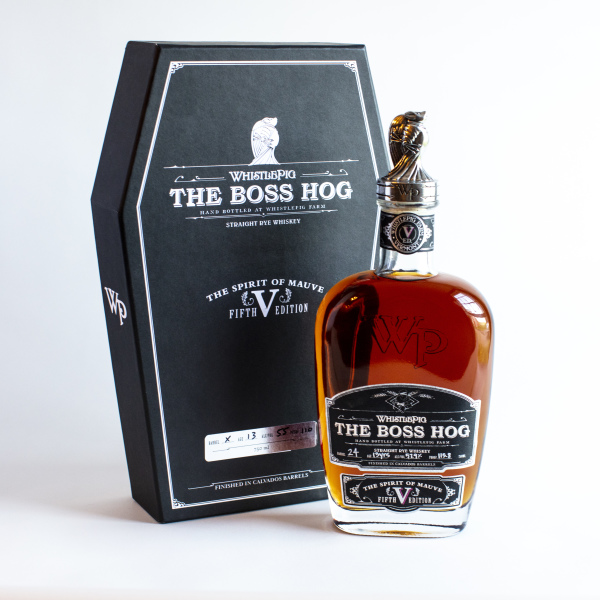 5. Mauve from WhistlePig Boss Hog V: The Spirit of Mauve
Vermont-based WhistlePig Whiskey names each of their annual "Boss Hog" rye releases after beloved pigs on the farm where they grow their own grains. This year's Boss Hog release, The Spirit of Mauve, was named in memory of previous featured pig Mortimer's girlfriend Mauve. (You might remember his name from Boss Hog II: The Spirit of Mortimer. According to WhistlePig, Mortimer was tragically slain defending Mauve's honor in 2014.)
Mauve died this year on Valentine's Day, leaving behind their orphan son, Mortimer Jr. She lives on in this limited edition bottling, complete with a pewter stopper in her image.