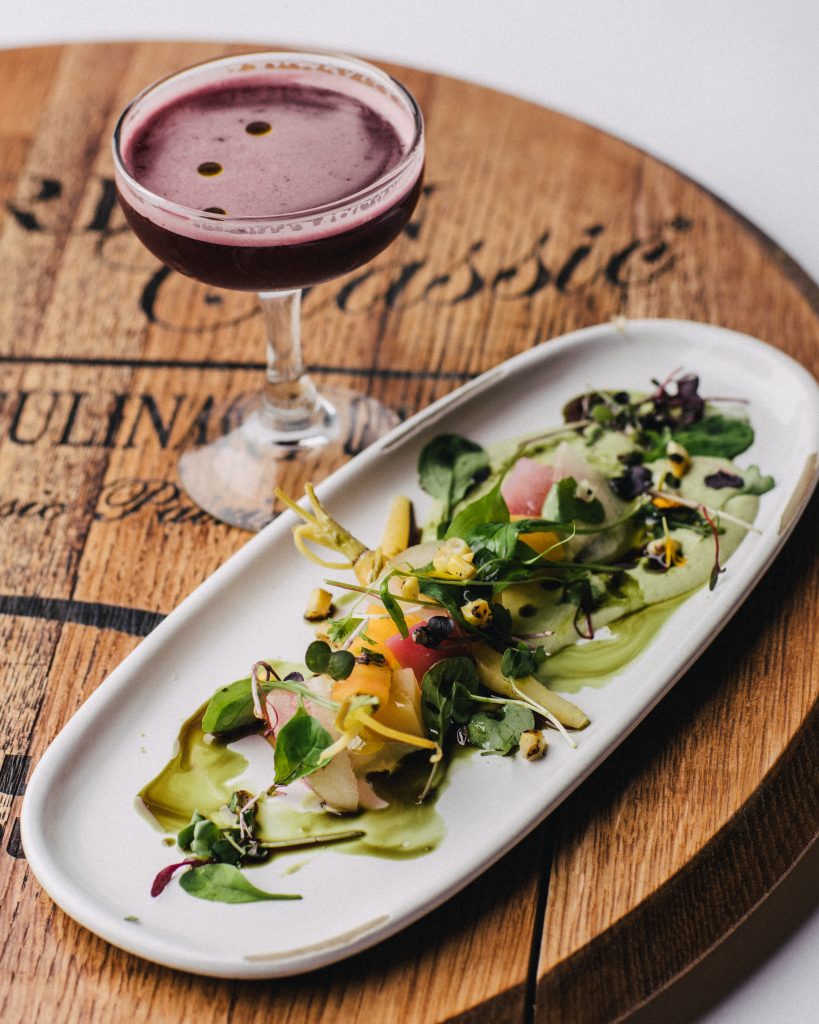 Kentucky's finest distilleries, restaurants, and farms took center stage at The Bourbon Classic's Cocktail & Culinary Challenge last Friday. Louisville, Kentucky's best restaurants teamed with distilleries to compete for the coveted Bourbon Classic barrel heads.
Each restaurant and bourbon brand team created two bourbon cocktails and two small plates, one classic and one contemporary, using Kentucky Proud ingredients to craft delicious drinks and dishes. With a field of 10 teams, the judges of the 20 total cocktails and small plates certainly had their work cut out.
The pairings were judged by an expert panel consisting of Chef Robert Bleifer (Vice President, Food Network), Sam Slaughter (Food and Drink Editor, The Manual), and Molly Wellman (Bartender and Owner, Myrtle's Punch House and Japps Since 1879).
The winners are listed below. Get ready to drool over 5 photos their bourbon and culinary creations (and one of some good looking winners)!
Best Classic Cocktail
Representing Blade and Bow Kentucky Straight Bourbon
Bartender: Kelsey Hoffman, RYE
Cocktail: Bourbon Amaretto Sour
Best Classic Small Plate
Representing Woodford Reserve
Created by: Chef Ouita Michel, Ouita Michel Family of Restaurants; Chef Charles Taylor, Ouita Michel Family of Restaurants; Chef Nat Henton, Ouita Michel Family of Restaurants
Dish: Woodford Blintz
Featuring: Kentucky Rose Cheese and Fromage Blanc Cheese from Kenny's Farmhouse Cheese in Austin, KY and Microgreens from Salad Days Farm in Versailles, KY
Best Classic Pairing
Representing Michter's Distillery, LLC
Bartenders: Jayma Neese and Sarah Thomas, Bob's Steak and Chop House
Cocktail: Rickhouse Sour
Chef Paul Sant, Bob's Steak and Chop House
Dish: Bourbon Corn Mash Pancakes
Featuring: Smoked Salmon from Shukman's Fish Co. and Smokery in Louisville, KY
Best Contemporary Cocktail
Representing Heaven Hill
Bartender: Karla Plott, ON3 at the Evan Williams Bourbon Experience
Cocktail: The Beetnik
Best Contemporary Small Plate
Representing Heaven Hill
Chef Bruce Ucán, Mayan Cafe
Dish: Winter Tok-Sel: Tok-sele Lima Bean Puree with Roasted Winter Root Vegetables and Pumpkin Seed Oil
Featuring: Elephant Ear from Field Day Family Farm in Louisville, Kentucky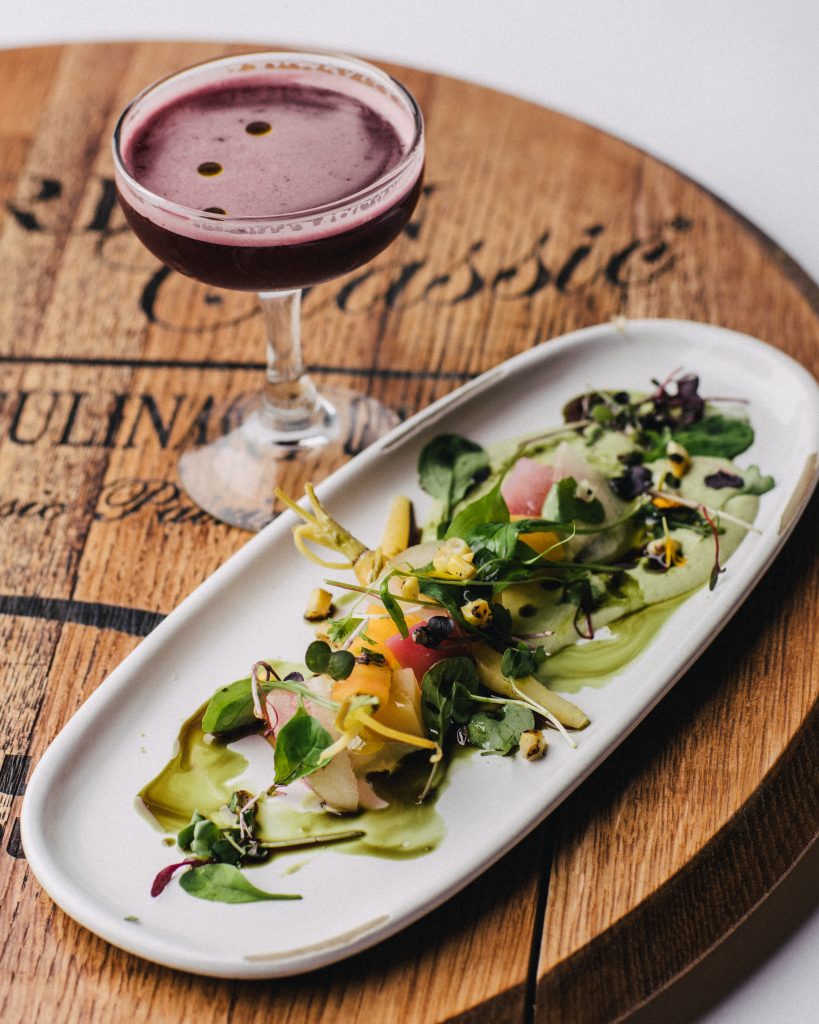 Best Contemporary Pairing
Representing Heaven Hill
Bartender: Karla Plott, ON3 at The Evan Williams Bourbon Experience
Cocktail: The Beetnik
Chef Bruce Ucán, Mayan Cafe
Dish: Winter Tok-Sel: Tok-sele Lima Bean Puree with Roasted Winter Root Vegetables and Pumpkin Seed Oil
Featuring: Elephant Ear from Field Day Family Farm in Louisville, Kentucky