Few things are as closely intertwined and seeped in tradition as Kentucky Bourbon and Horse Racing. Can we agree? The year 2020 (despite its colossal flaws) marks a very special celebratory milestone – the 125th anniversary of the beloved Twin Spires at Churchill Downs, home of The Kentucky Derby.
HISTORY OF "TWIN SPIRES"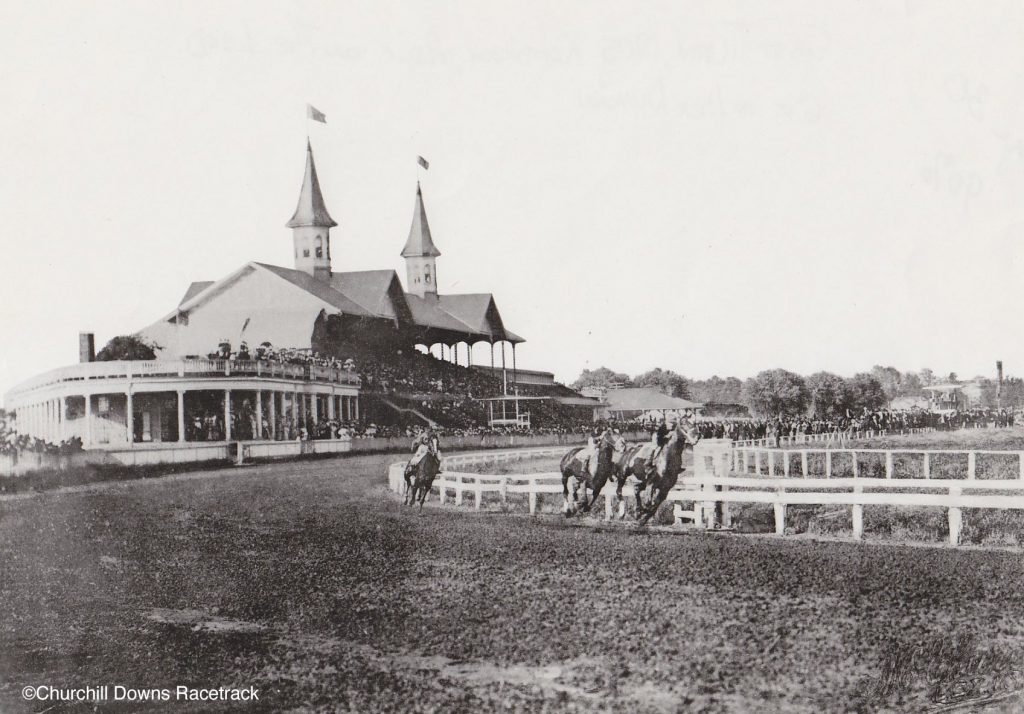 Debuting in 1895, the Twin Spires were designed by 24 year old Joseph Baldez. Not part of the original grandstand design, Baldez thought it needed something extra to provide a striking appearance. He hit the architectural superfecta in creating the Twin Spires to do just that.
Standing proudly now for 125 years, its only fitting that the Cathedral of Horse Racing should have its cathedral like towers overlooking the majestic hollowed grounds of the world's most storied and beloved horse track. It's difficult to imagine the Kentucky Derby without them. Perhaps even more difficult, how many fancy hats and mint juleps guzzled have been seen by the towers?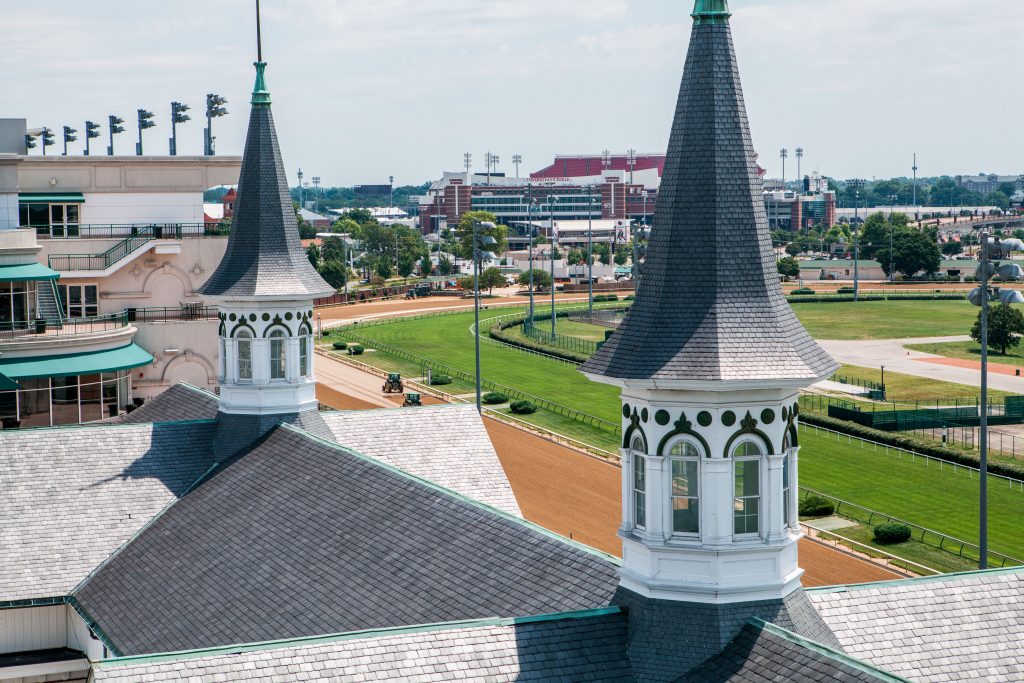 COMMEMORATIVE BOTTLE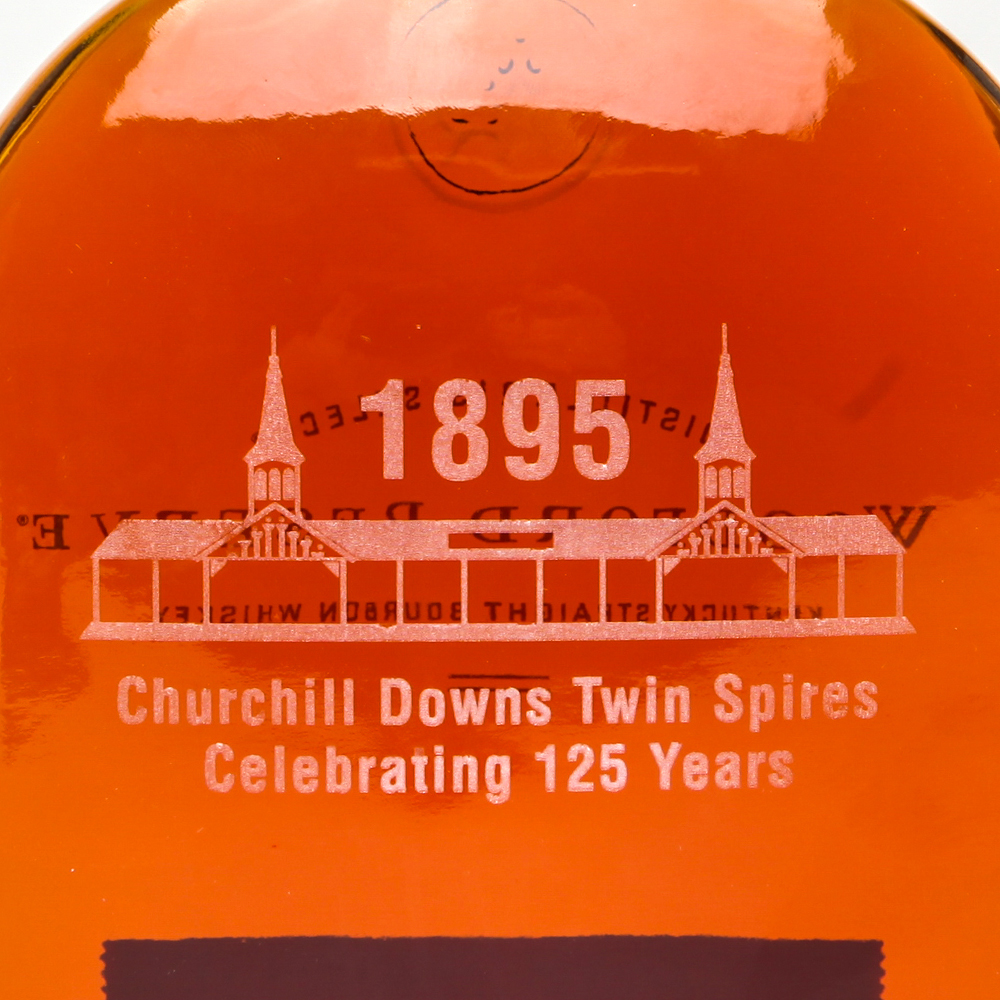 To embrace this honored occasion, Kentucky Derby Museum has created a commemorative bottle of Woodford Reserve beautifully etched with the Twin Spires, and that's not all. The bourbon is crafted from a small batch of barrels hand-selected for Kentucky Derby Museum and approved by Woodford Reserve's master distiller Chris Morris. The unique character of each personal selection showcases how the art of batching barrels together based on their individual profiles can produce a wide range of flavor presentations.
There are only 360 bottles created, so please don't miss out.
Plus, each bottle is signed by Woodford Assistant Master Distiller Elizabeth McCall, Bob Baffert – legendary horse trainer including the 2020 Kentucky Derby winner, and Churchill Downs President Kevin Flanery.
Bottles can be purchased ONLY at Kentucky Derby Museum, curbside pickup or in store. Cost is $146 per bottle. More details, please click here.