Whiskey lovers, we know you might have some special Christmas presents on your list, but here's a hot tip – if you ask for an Advent Calendar, you get to open it on December 1st. That's right, you can get a head start on your holidays, and have a special surprise to open every night leading up to Christmas. It's cold out there, y'all, so we found just the thing to give you the warm fuzzy feelings you need to survive these long nights. Here are four of our favorite whisk(e)y advent calendars to help you have happy holidays all month long!
1. Drinks by the Dram Bourbon Advent Calendar
Master of Malt's "Drinks by the Dram" page is your one stop shop for advent calendars – their list ranges from scotch to gin to our favorite, bourbon. The Bourbon Advent Calendar holds 24 tiny, tried-and-true favorites like Four Roses, Maker's Mark, Eagle Rare, and more. The shipping laws from the UK can be a little hairy, so Drinks by the Dram partners with others to get their spirits shipped. Click here to get yours for around $160.
2. Jack Daniel's Holiday Countdown Calendar
While the Jack Daniel's Holiday Countdown Calendar been a favorite in UK markets in the past, it's coming to the US for the first time ever this month! The kit comes adorned with a scene from the Lynchburg, Tennessee distillery decked out for the holidays with a Christmas tree made of (what else?) whiskey barrels. Flip open the flaps to find four bottles each of Jack Daniel's Tennessee Whiskey, Tennessee Rye, Tennessee Honey, and Tennessee Fire, and a single bottle each of their higher end brands, Gentleman Jack and Jack Daniel's Single Barrel Select. Check your local liquor stores to find this one for around $80 – it isn't available online.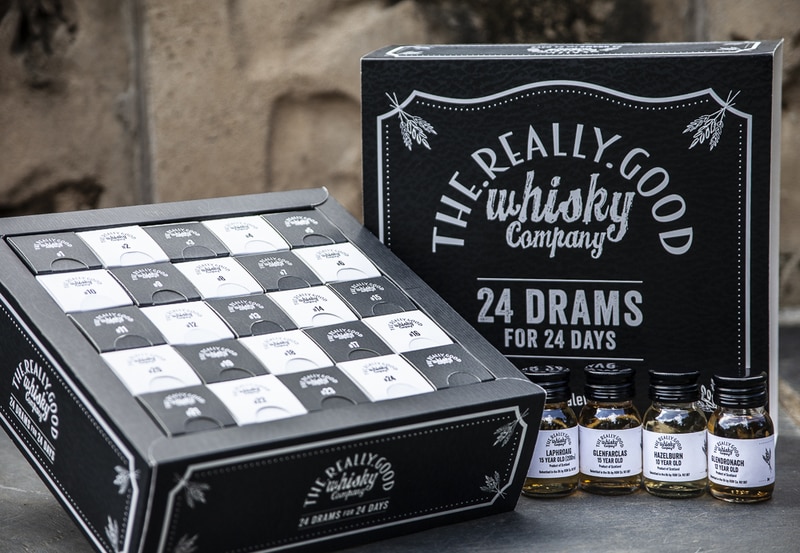 3. The Really Good Whisky Company Advent Calendar
Just what we wanted for Christmas – some really good whisky! These 24 little bottles of whisk(e)y from around the world come complete with tasting notes in each little compartment – a good way to give your tastebuds a little book learning. While the majority of the list is Scotch, there are a few pours perfect for a bourbon lover inside, including a favorite from Old Forester. Get yours here for around $180.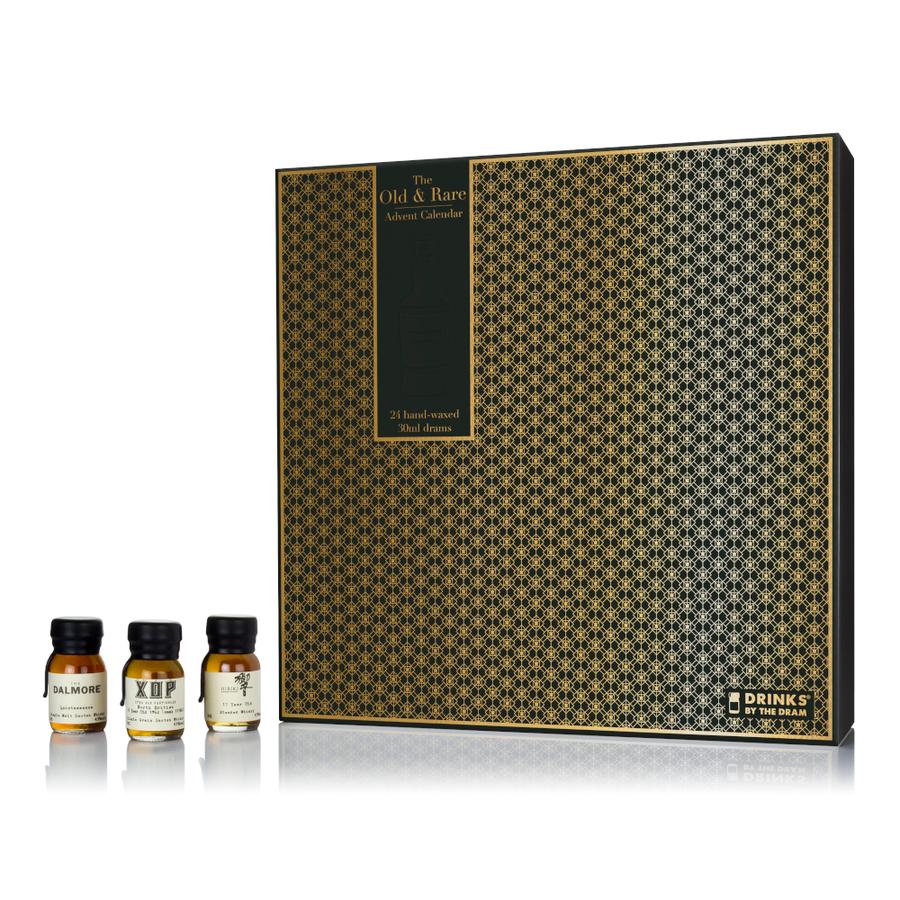 4. Master of Malt "The Old & Rare Whisky Advent Calendar"
This isn't your average whiskey Advent Calendar – at over $1,000, you can expect this case to hold some truly high end, tasty pours. The calendar contains 24, 30ml hand-waxed glass bottles from all over the world. It's heavily Scotch-focused with a few Japanese whiskies, and, most excitingly for American whiskey lovers, a 24-year bourbon from That Boutique-y Whiskey Company and a pour from the third edition of WhistlePig Boss Hog. Click here to get yours.