You've all heard the horror stories: a brand new bottle ripping through the bottom of a paper bag on the way to a dinner party, a friend tossing your duffle bag and hearing the sound of a limited release cracking inside, or picking up your checked bag and seeing brown liquid leaking out of your suitcase.
Whether you're flying across the country, heading out on a road trip, or just journeying down the street to a drinking buddy's house – you have to have a safe way to transport your bourbon! We've gathered six of our favorite bourbon carrying cases for all occasions and at all price points!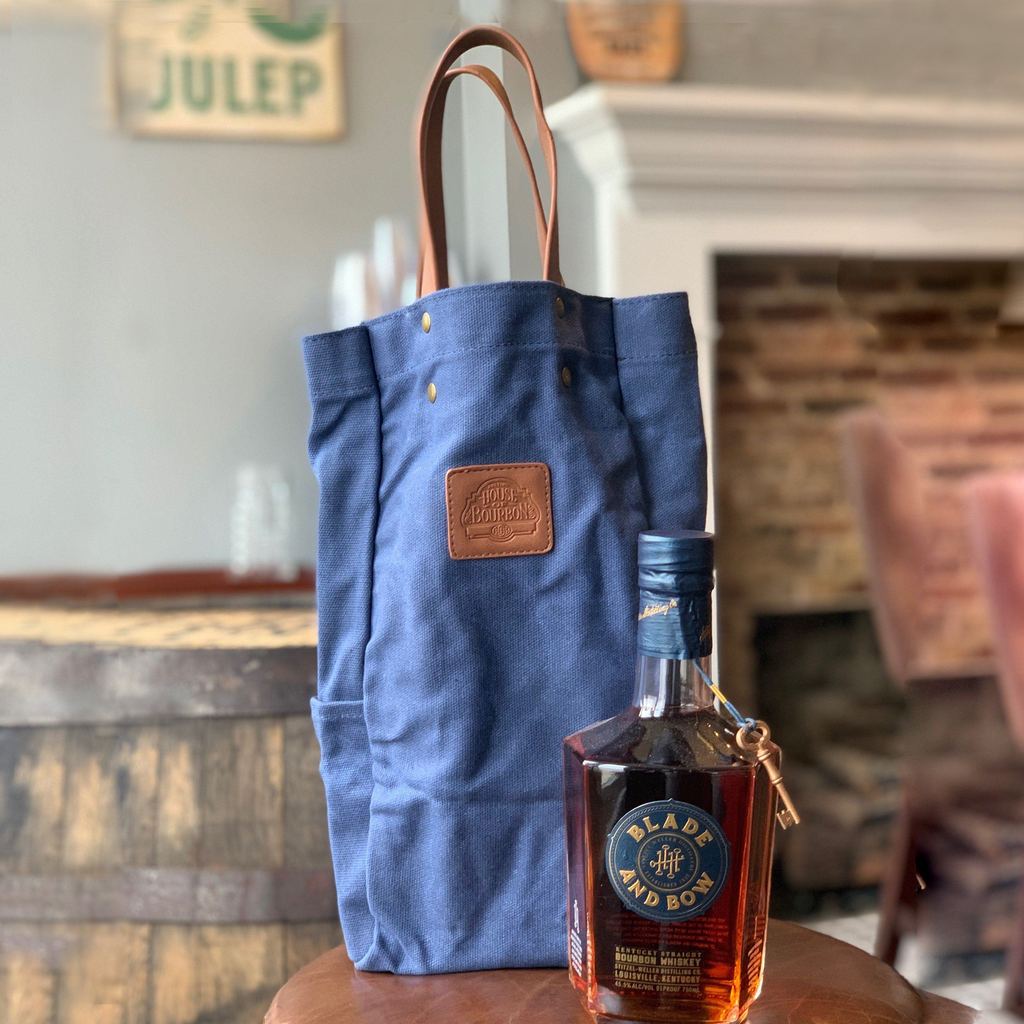 Blue Waxed Canvas and Leather Tote Bag by Justins' House of Bourbon – FIND IT HERE
$39.99
This Waxed Canvas and Leather Bourbon Tote Bag is the perfect way to tote around your favorite bottle. And with the Justins' House of Bourbon leather patch, people will know you don't mess around when it comes to where you buy your whiskey. Whether it's a taller bottle like Eagle Rare or even a round bottle like Blanton's this stylish and sturdy bag protects from harm, even if it's just coming home from a buddy's house.  
Glencairn & Rocks Glasses Carrying Case – FIND IT HERE
$39.99
Bottles aren't the only drinking items that need protection! This Glencairn and Rock Glass Case is the perfect way to store or travel with your favorite barware. Fits up to four Glencairn glasses or four 10oz rocks glasses. Inside dividers are removable and adjustable making it customizable to your unique barware. Click here to check out our Bourbon Review – Bourbon Lifestyle Glencairn Glasses!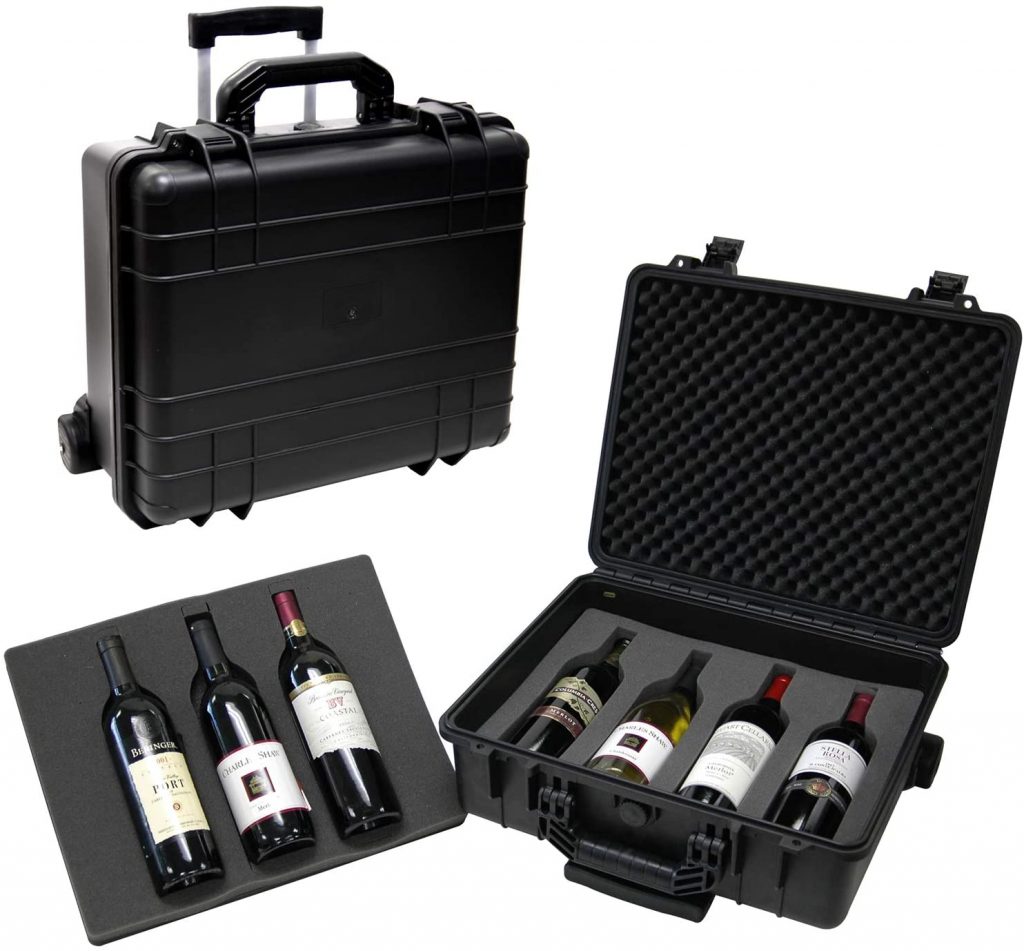 T.Z. Case International T.z 7-Bottle Wheeled Wine Case – FIND IT HERE
$166
If you have to fly and want to bring several bottles of bourbon, we suggest this hard-shelled rolling suitcase. While it is intended for wine, you could order more foam and customize it to the size and shape you need with an Exacto knife. If you are flying anytime soon check out our list of face masks designed just for bourbon lovers!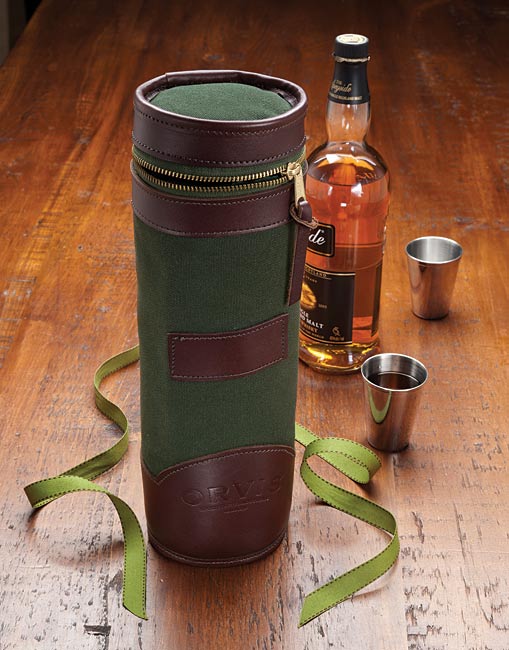 Battenkill Bottle Holder by Orvis – FIND IT HERE
$89
For the adventurous bourbon drinker! Take a bottle with you on a hike or go fishing. For reference, a bottle of Buffalo Trace fits inside but is a little snug!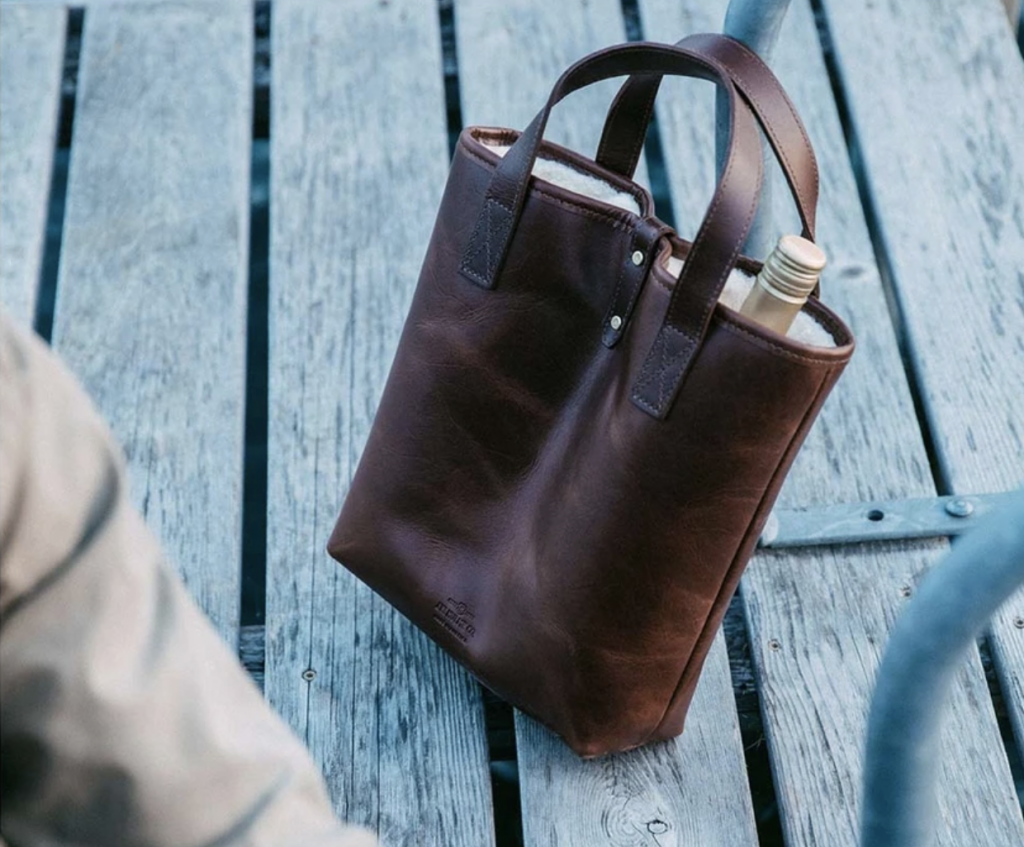 Wine Tote – Double Bottle by J.W. Hulme – FIND IT HERE
$275
Made from full-grain USA leather this technically a wine tote is perfect to accommodate two of your favorite liquor bottles. It's acrylic fleece lining will keep your bottles nice and padded during whatever journey it takes!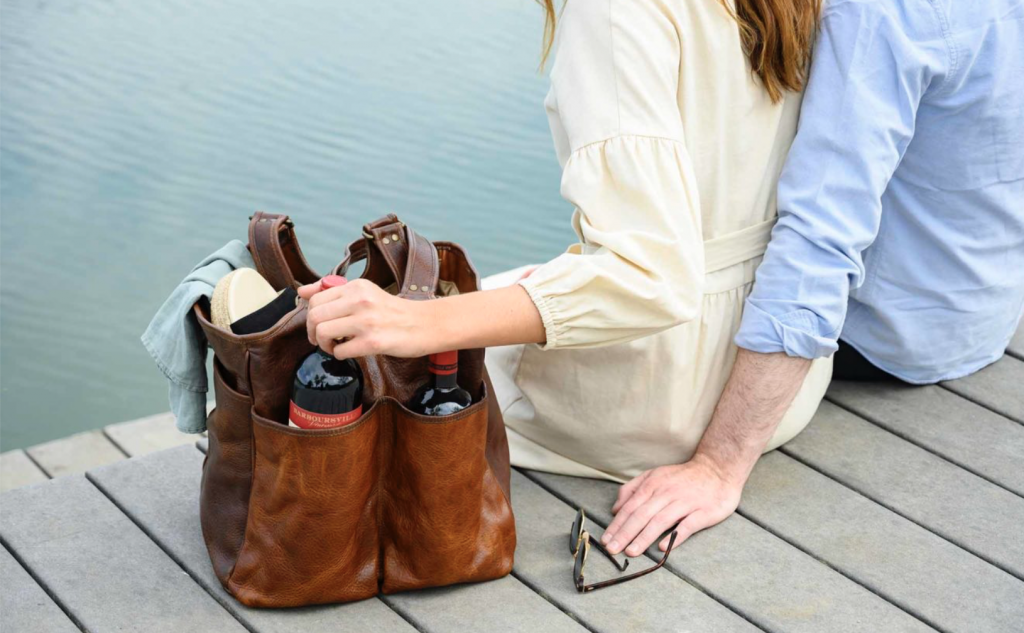 Belle Picnic Tote by Moore & Giles – FIND IT HERE
$650
The splurge. With six exterior pockets and six interior pockets, it makes it the ideal carrier for all your favorite bottles (of all shapes and sizes) and glasses. Made from Italian leather and sporting a classic look that will never go out of style.