Every bourbon lover has a bottle or two on their Christmas list that they know will be a hard sell to Santa. For many it's Pappy Van Winkle, the bourbon said to be so exclusive that billionaires can't buy it. Pappy is rare, to be sure, but if you're lucky enough to find the elusive 23-Year in stores, it will only run you $300.
So we looked over the releases from this year that hit the shelves even higher than that. These are bottles with suggested retail prices around, or far above $500 – if you can find them, that is. They may go for many times on the secondary market, but darn it, we've been good all year. Read on for our list of the top dollar, top shelf bottles we want most this year.
1. Woodford Baccarat Edition
This limited edition, travel retail exclusive from Woodford Reserve doesn't just have a luxury liquid inside. Although the 90.4 proof XO Cognac cask-finished bourbon inside is far from your standard Woodford Reserve, it's the crystal Baccarat decanter that steals the show. Find it in duty-free shops till May 2020 for around $1,500.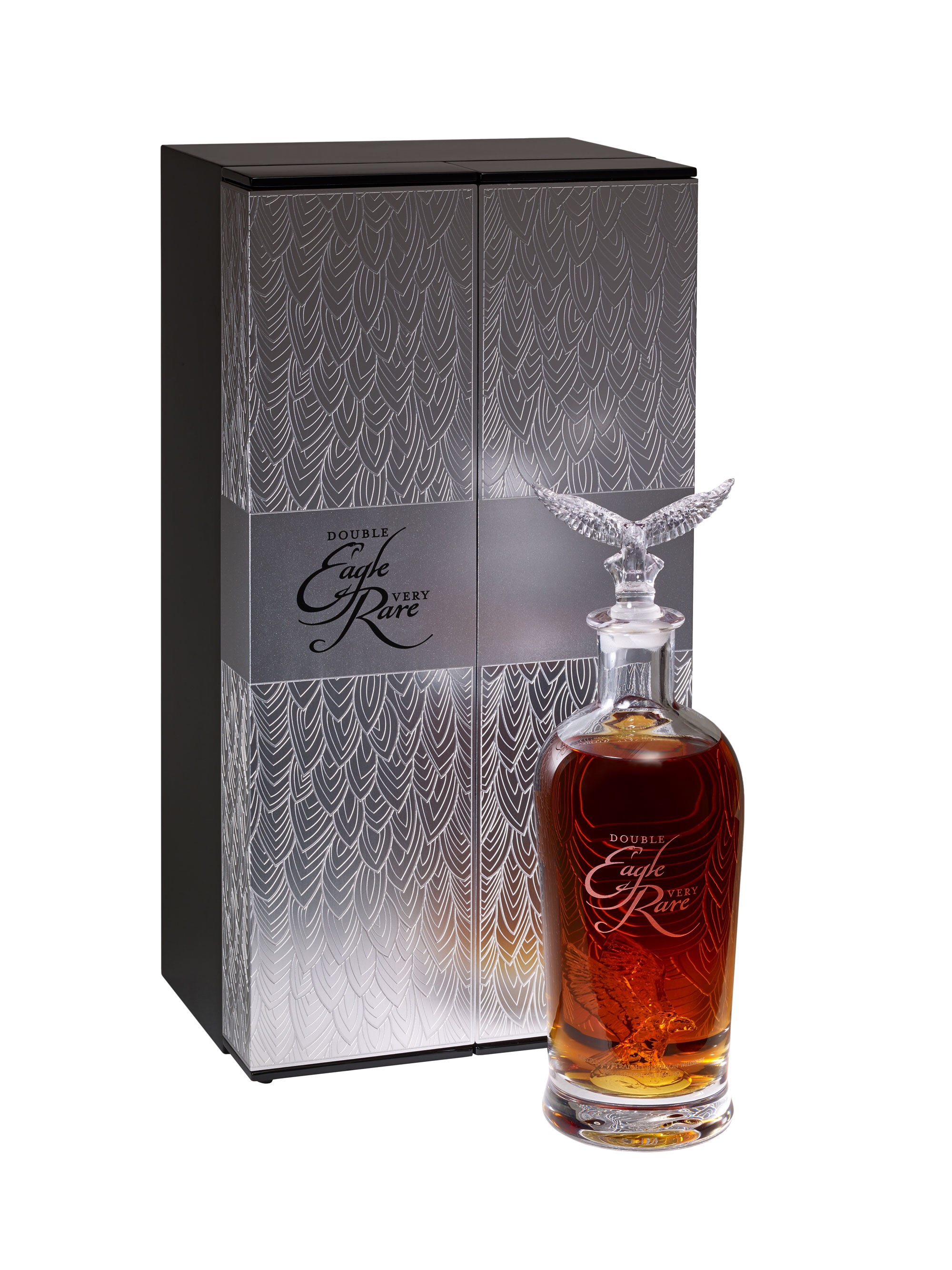 2. Double Eagle Very Rare
News of a 20-year, 90 proof bottling of Buffalo Trace's popular Eagle Rare bourbon almost broke the internet earlier this year when it was announced – and the eagle has landed. Only 299 of these beautiful hand-blown glass decanters made it to markets at a retail price of $2,000. If you missed your chance this year, we've been told we can expect another release in 2020.
3. Michter's Celebration
Michter's Distillery made us wait three long years for a release of their highly-sought after Celebration Sour Mash – and celebrate we will, if we're lucky enough to find one of the just 277 bottles being released. They're arriving with a price tag of $5,000, making it the most expensive American Whiskey on the modern retail market, but for a blend of only six barrels of bourbons and ryes that includes whiskey aged over 30 years, we're sure fans will be happy to pay it.
4. Heaven's Door Bootleg Series Volume 1
Heaven's Door Whiskey announced the launch of their Bootleg Series earlier this year with a 26-year, Mizunara Oak finished whiskey. The series come packaged in ceramic bottles wrapped in numbered leather journals, and will celebrate Heaven's Door founder Bob Dylan's art, music, and of course, his whiskey. The Japanese Mizunara Oak used in the finishing barrel is said to be some of the rarest in the world, taking over 200 years to grow to maturity. If you hunt down one of the 3,797 bottles, you can expect to pay around $500.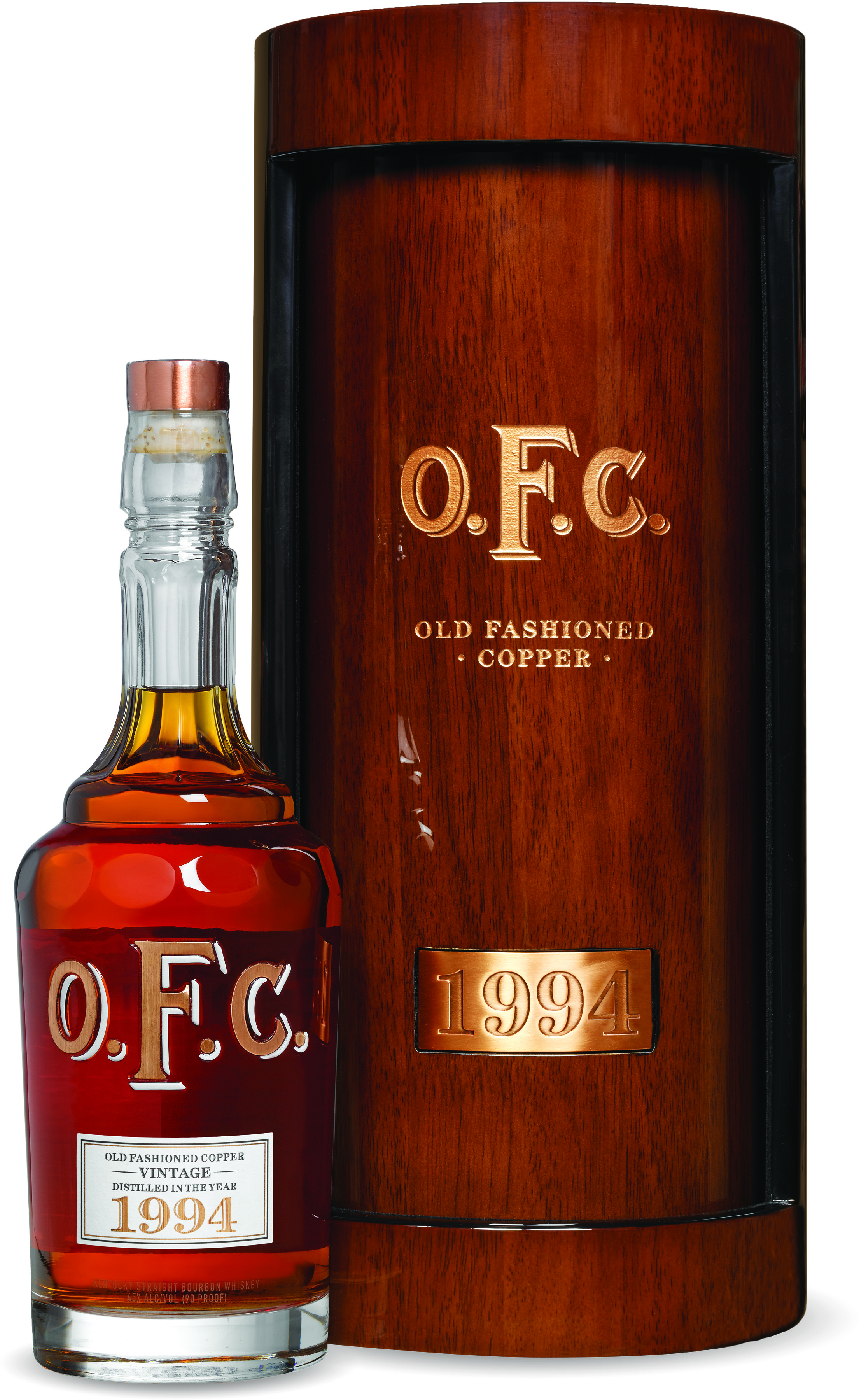 5. O.F.C. 1994
These rarely released O.F.C. bottles from Buffalo Trace honor one of the first names this famous distillery ever had – Old Fashioned Copper, founded by E.H. Taylor on the spot where Buffalo Trace still stands today. The gorgeous hand-cut crystal decanters arrive in a polished wooden sheath – no wrapping required. Find one if you can for $2,500.
6. WhistlePig Boss Hog VI, Samurai Scientist
Umeshu barrel-finished whiskey isn't common in the US – in fact, Samurai Scientist is the only bottle the western whiskey world has ever seen. This 16-year-old rye whiskey finished in Japanese Umeshu (plum wine) barrels is also the first Boss Hog installment since the passing of WhistlePig Master Distiller Dave Pickerell. The pewter topper and the name "Samurai Scientest" are a nod to chemist Jokichi Takamine, who taught koji fermentation to American distillers in the 1800's. Find this rare rye on shelves for around $500.
7. Very Old Carter 27-Year Single Barrel
This release is the smallest on our list – the Carters will release only one barrel of 27-year-old, cask strength American whiskey this year, with less than 50 bottles making it to markets in Kentucky, California, and DC. If you're lucky enough to snag one of these Carter crown jewels, it will set you back around $500.