Heaven Hill's Evan Williams Bourbon Experience in downtown Louisville has officially released its first bourbon: a super-limited, high-rye offering named "Square 6."
According to Heaven Hill, Square 6 refers to the original plot of land where Evan Williams himself built his distillery in 1783—the first commercial distillery in Kentucky. It shared the same block on Louisville's Whiskey Row where the Evan Williams Bourbon Experience opened in 2013.
The Square 6 mashbill is made up of a skant 52 percent corn, a bullish 35 percent rye, and 13 percent malted barley, making it a heavy hitting high rye bourbon. This is a new recipe for Heaven Hill, whose recipes include rye and wheated bourbons currently.
The Evan Williams Bourbon experience is a small but productive innovation distillery—Artisanal Distiller Jodie Filiatreau produces just one barrel of whiskey per day.
Square 6 is launching at an impressively patient 5 years, and is bottled at 95 proof.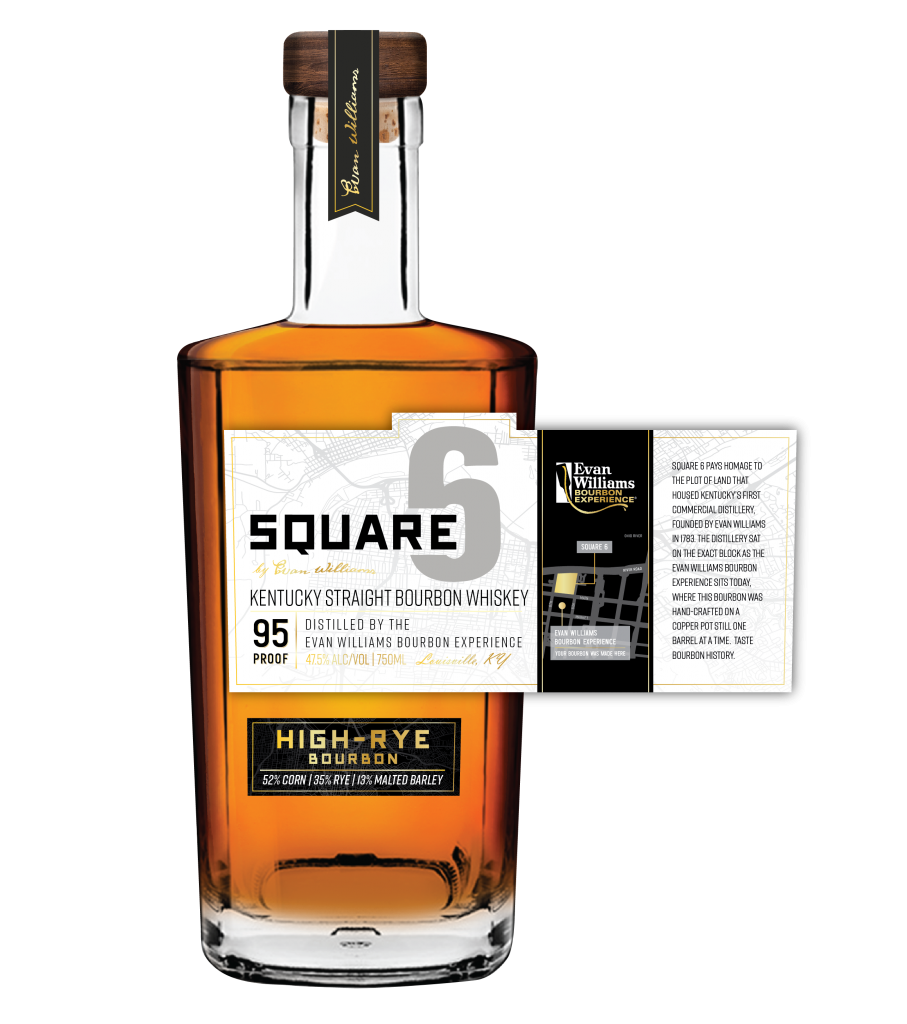 According to Heaven Hill, Square 6 has "a golden amber color, with notes of tobacco, fig and honey on the nose, earthy notes with cardamom and cinnamon to taste, and a short, dry finish."
"From the first day Artisanal Distiller Emeritus Charlie Downs turned on the stills nearly eight years ago," said Max L. Shapira, Heaven Hill Distillery President. to Artisanal Distiller Jodie Filiatreau patiently waiting years for this product to come of age in the barrel, today we celebrate Heaven Hill's commitment to quality and attention to detail."
According to Heaven Hill, the price for this whiskey is set at $90, and limited quantities will be available at the Bourbon Experience as well as select Kentucky retailers.