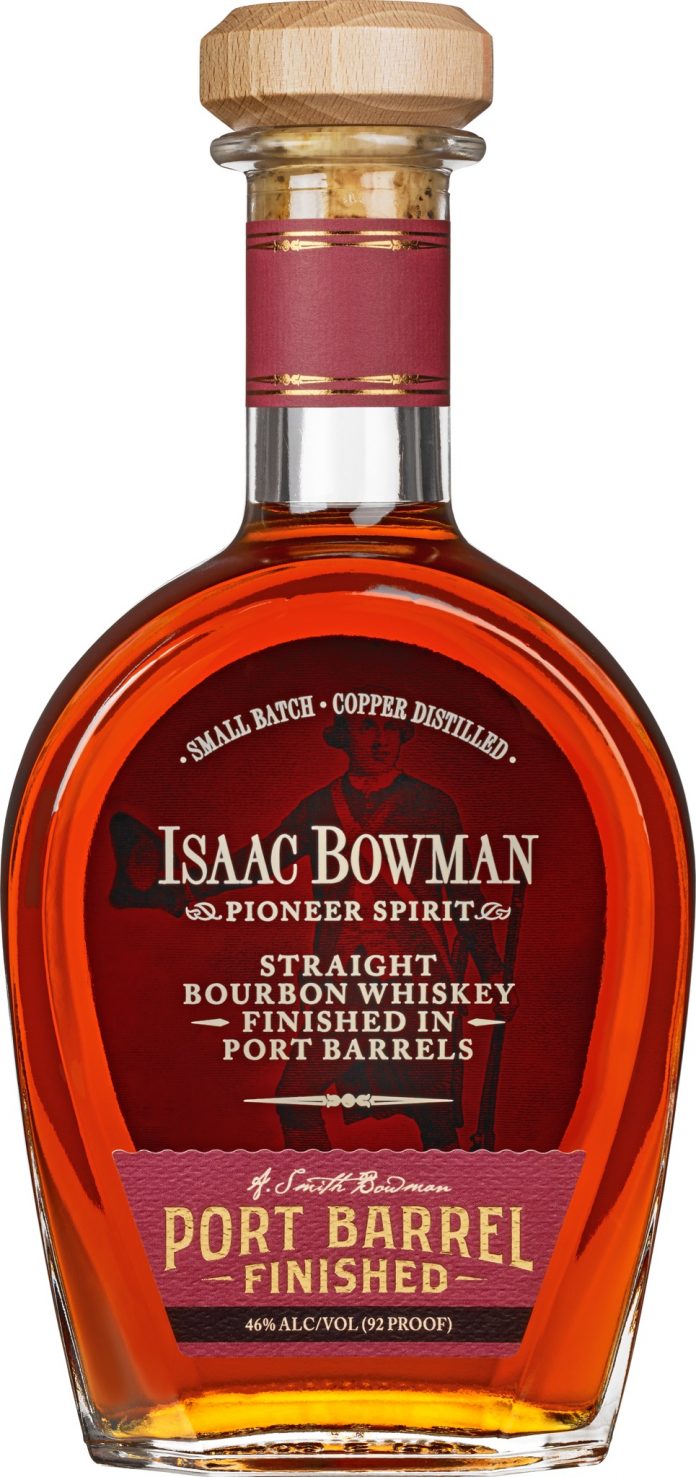 A. Smith Bowman Distillery has announced a new addition to its permanent line of spirits – Isaac Bowman Straight Bourbon Whiskey Finished in Port Barrels. In 2016, the distillery released Abraham Bowman Port Finished Bourbon in limited quantities, and due to popular demand is crafting their latest release with the same process.
A. Smith Bowman Distillery finished its bourbon in a variety of port barrels from across Virginia and from Portugal for between three to six months, depending on flavor, before marrying them together to create Isaac Bowman Port Barrel Finished Bourbon.
This port barrel finished bourbon is named after Captain Isaac Bowman, the youngest of the Bowman Brothers, who was a soldier and Virginia militia officer in the American Revolutionary War. Isaac was at one point taken as a prisoner of war, but was able to make a historic escape before embarking on a two-year adventure and then returning home to Virginia. He then settled down at Fort Bowman Estate where he became a prosperous farmer and landowner. The Distillery felt it fitting to name this bourbon after Isaac whose great American spirit was evident throughout his life and many adventures.
Isaac Bowman will be available initially only in Virginia at a suggested retail price of $39.99, but will eventually be offered in North Carolina and a few additional markets.