Summer has officially begun, but don't beat the heat – embrace it! Rye whiskey might not be the first thing that comes to mind for a summer sipper, but we think these six picks are delicious neat or in a cocktail. Rye whiskey is bolder and spicier than its bourbon cousin, and pairs perfectly with the rich, fatty meats you've got on the grill this time of year. Try these six summery ryes any way you like, all season long!
1. Bulleit 12-Year Rye
The latest release from Bulleit is a 12-Year Rye, only the second rye released in the brand's history. While their standard rye bottling is a bartender favorite for Manhattans and more, this 12-year-old, 92 proof version is something a bit more special. This one is a limited edition, so if its something you try and love, stock up now for around $60.
2. Ragtime Rye Bottled-in-Bond
New York Distilling Co. announced the release of their Bottled-in-Bond Ragtime Rye earlier this year, marking the first 4-year-old, 100 proof whiskey from the distillery. It wasn't the only first for the brand – this is also the first bottle to display the Empire Rye label, denoting the New York roots of the whiskey as well as a barrel entry proof below 115, an age greater than two years, and a mashbill of higher than 75% native rye grain. Find a bottle now for $50.
3. WhistlePig PiggyBack Rye
The first WhistlePig release since the passing of Master Distiller Dave Pickerell is a meaningful bottling for the brand. This 6-year-old, 100 percent rye was meant for bartenders, offered at an affordable price point as a nod to the community that has breathed new life into rye over the past decade. Pick up this 96.56 proof PiggyBack now for just $50.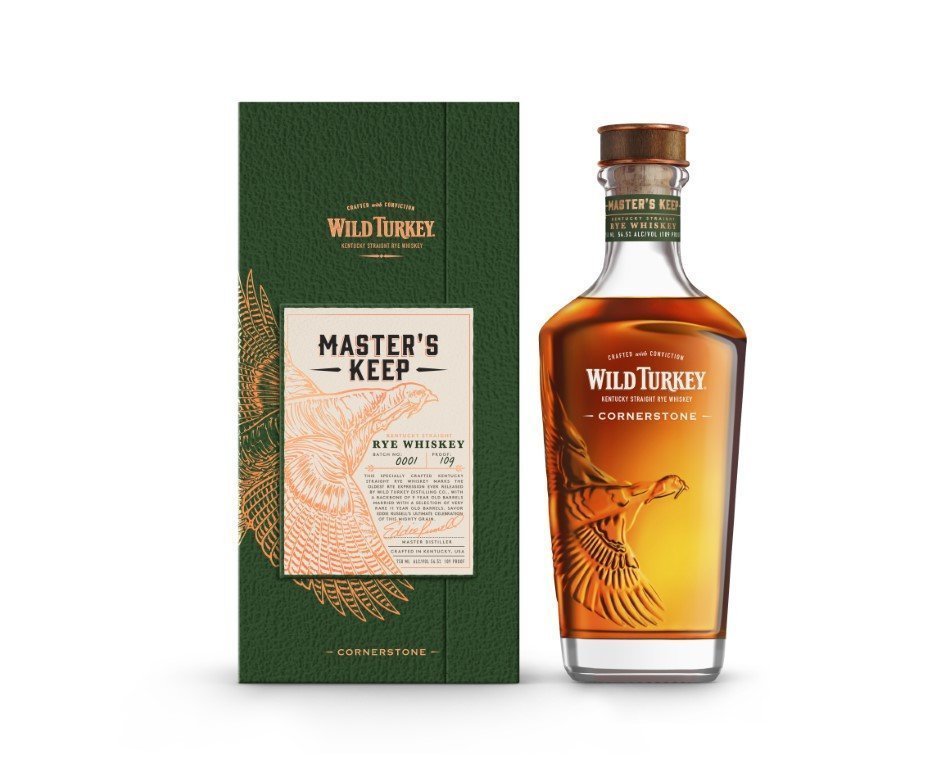 4. Wild Turkey Master's Keep Cornerstone Rye
The fourth Master's Keep release from Wild Turkey distillery will be the oldest rye ever released by the distillery. At a minimum of nine years, this rye was blended by Master Distiller Eddie Russell to commemorate the earliest American Whiskey. While news of the release leaked on TTB back in March, we won't see this bottle for another month or so. Look for it later this summer bottled at 109 proof for around $175.
5. New Riff Single Barrel Rye
One of Kentucky's hottest new craft distilleries, New Riff is freshly laden with five double gold medals from the San Francisco World Spirits Competition – in only their first eligible year. Their latest release is a single barrel rye, bottled at barrel proof with non-chill filtration. Find a bottle of this 4-year-old, 100% rye on shelves now for around $65.
6. Basil Hayden's Carribean Reserve Rye
If a rye whiskey blended with a touch of rum doesn't count as summery, we don't know what does. The newest limited edition release from Basil Hayden's is Carribean Reserve Rye, an 80 proof blend of 8-year-old Kentucky Straight Rye Whiskey and 4-year-old Canadian Rye Whisky, finished with the addition of Caribbean Black Strap Rum. Grab a bottle now for just $45.