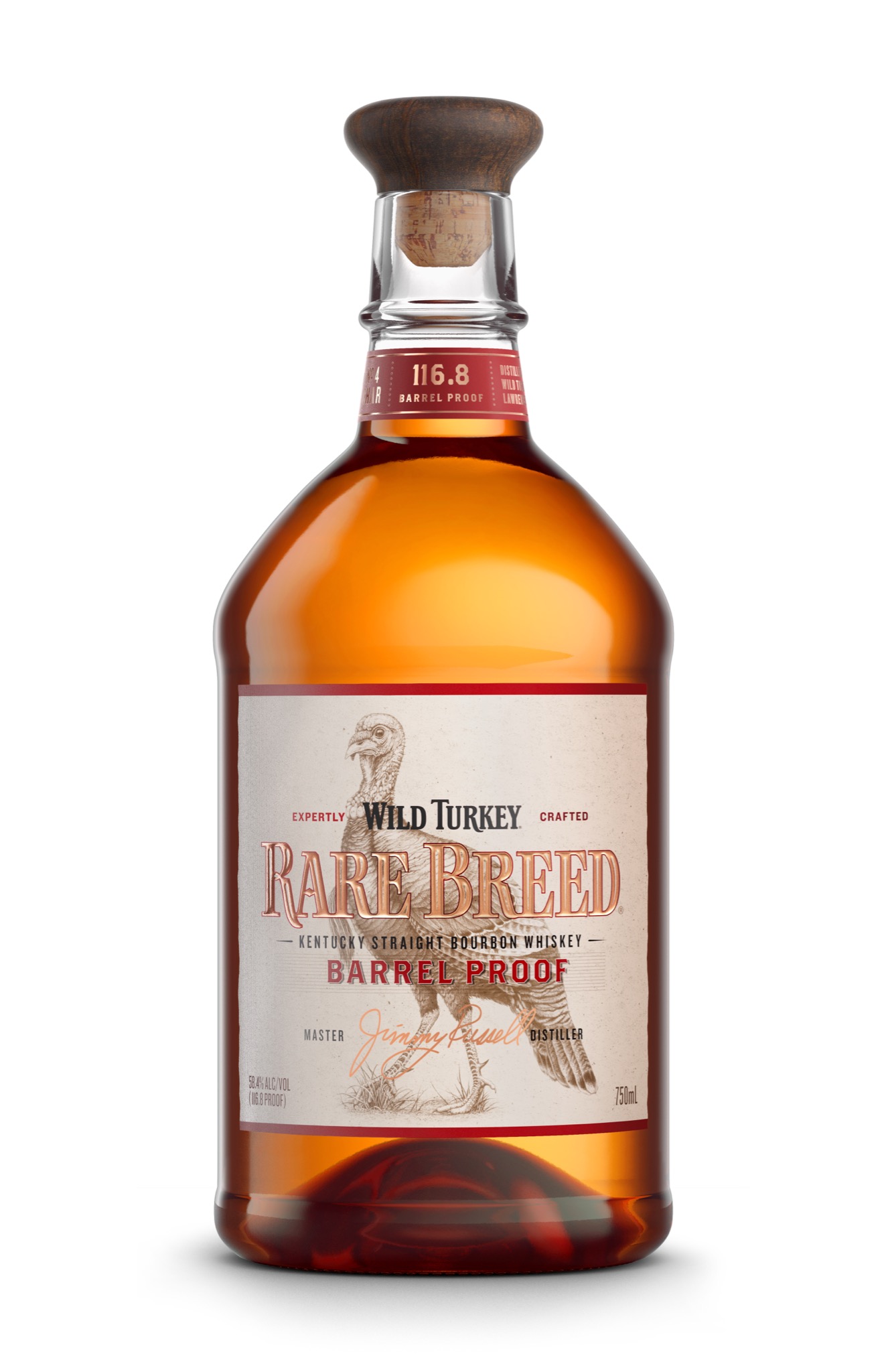 Story: Justin Thompson
Photos Courtesy of Wild Turkey
Wild Turkey just announced that their barrel-proof Bourbon, Rare Breed, will be getting a new look and a little extra kick. The new packaging places more emphasis on their name sake bird, and adds a few slight contemporary components to the labeling so fans of the Bourbon should still be able to recognize this bottle.
Wild Turkey also raised the average proof, which used to be around 112.8 and now will be closer to 116.8. Suggested retail price is $45.