Going back 227 years, the Beam name is a dynasty in the Bourbon world. Now, a brand new chapter begins.
For the very first time in its tradition enriched distilling history, they are releasing an American Single Malt (ASM) whiskey – Clermont Steep.
This has significance in one of the "bigs" dipping its toes in the relatively newer ASM category. Of the majors, Jack released a limited ASM in 2022. But to this point, it is a rarity amongst the Bourbon behemoths. It will be interesting to see how Clermont Steep moves off the shelves and if this will be a defining moment for ASW gaining more substantial national market traction. Where will the ASW category be in 5 years from now? But for now, back to Clermont Steep!
The baby of 8th generation Beam Distiller, Freddie Noe, Clermont Steep is a five-year-old liquid distilled and aged in Clermont, Kentucky. Matured in bespoke barrels (more on this below) to deliver warm toffee sweetness on the palate without overshadowing the unique, bready taste of American barley and bottled at 94 proof (47% ABV). It will begin hitting shelves nationally in June, SRP of $59.99.
"As a new venture, crafting Clermont Steep has been one of the toughest challenges I have ever faced in the distillery, and I am incredibly proud of where we've landed," said Noe. "This American Single Malt Whiskey is smooth, sweet and incredibly balanced, and it deserves a spot on any whiskey lover's bar cart, right alongside their bourbons and ryes."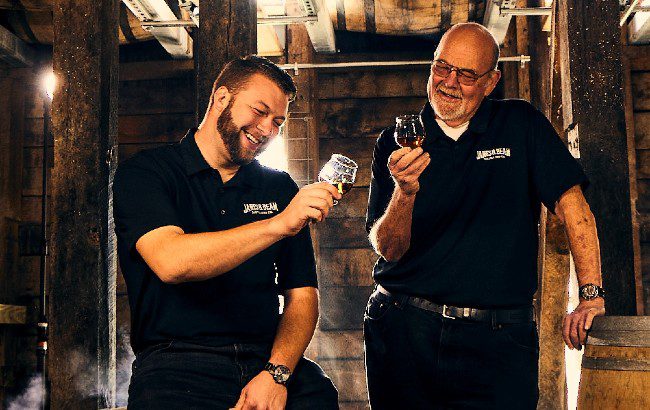 Some context behind the namesake, this ASM is a whiskey "steeped" in influence from both process and place. Per the brand, just as single malt couldn't exist without steeping the grain, this whiskey couldn't exist without Clermont, Kentucky – the soul place of the James B. Beam Distilling Co. and the heartland of American Whiskey distilling culture.
Noe and his team hand-selected the American malted barley for the mash and used Beam family jug yeast in the natural fermentation process. It's the same yeast that is used in all Beam products, adding a sense of familiarity to every sip. The single malt was then distilled on a column still and aged for five years in barrels that were toasted, then quickly charred to a char level 1.  
The launch of Clermont Steep marks a significant milestone in the American Whiskey landscape as James B. Beam Distilling Co., the world's largest producer of Bourbon, takes a stake in a rapidly growing segment that has yet to be fully explored.
"I'm always looking toward the future of American Whiskey, and the boundless runway in this category intrigued me," said Noe. "We don't just want to participate in American Single Malt Whiskey; we want to help define it for the future of the category."
The foray into an American Single Malt Whiskey is proof of the innovation possible within the Fred B. Noe Distillery under Freddie Noe's guidance. The Fred B. Noe Distillery was named after 7th Generation Master Distiller Fred Noe and serves as the home to legacy small batch brands, such as Booker's® Bourbon, as well as new-to-world whiskies, including Little Book® Whiskey, Hardin's Creek® Bourbon and, in the future, Clermont Steep.
For more info, please visit www.clermontsteep.com
For the latest Bourbon Industry news, please visit us at www.thebourbonreview.com