Maker's Mark sold the very first case of its iconic red wax soft wheated Bourbon to Keeneland Racing (Lexington, KY) in 1958. The partnership has been going as strong as the chiseled legs of a Thoroughbred champion ever since.
In 1997, Maker's and Keeneland collaborated on their first Commemorative Bottle for a cause. 26 years and millions of dollars of fundraising later, the beautiful partnership continues.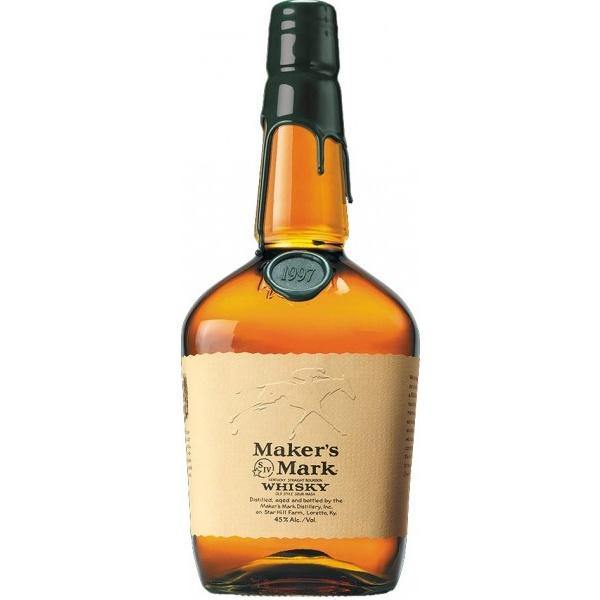 Friday, April 7th, the 2023 Commemorative Bottles will splash across the Bourbon State. Per the brand, less than 10,000 bottles will be in supply, sell out expected in day one. SRP is $64.99 per bottle. There are no initial "in person" signings for this release or "get it first here" designated locations.
For the third year, the commemorative bottles will showcase three distinct label designs featuring the work of artists Sandra Oppegard, Andre Pater and Tyler Robertson. The label art depicts winning jockeys from the 2022 Breeders' Cup World Championships held at Keeneland.
Each label is signed by the artist who created the design, plus Keeneland President and CEO Shannon Arvin and Eighth Generation Whisky Maker & Maker's Mark® Managing Director Rob Samuels. The labels will also be signed by one of three winning jockeys from the Breeders' Cup World Championships: Flavien Prat (Classic), Tyler Gaffalione (Juvenile Fillies and Turf Sprint) and Hall of Famer John Velazquez (Distaff).
The Cause: "LexArts"
Through a strategic partnership with LexArts (cultural development fundraising organization), the proceeds from this year's commemorative bottle release will benefit the creation of a permanent public art legacy project. Miniature bronze horses will be creatively placed through downtown Lexington to create an interactive tour that heralds past and present stories of Kentucky culture.
"Keeneland and Maker's Mark continue to be excellent partners of the arts and their significant corporate support is to be commended," said LexArts President & CEO, Ame Sweetall. "In this community-building legacy project, cleverly hidden miniature horse sculptures will continue to celebrate Lexington as the Horse Capital of the World and will include additional educational engagement opportunities for Lexington's residents and visitors."
"Keeneland is proud to team up with Maker's Mark and LexArts on this unique initiative to celebrate public art and Central Kentucky's signature horse industry," Keeneland President and CEO Shannon Arvin said. "We all share a mission to enhance life in the local community, and supporting the arts is fundamental toward that goal."
"Maker's Mark shares LexArts' enthusiasm for celebrating and sharing Kentucky culture. It's why we invite thousands of visitors to come to our home in Loretto each year, and why lasting partnerships with organizations like Keeneland are so important to us," said Eighth Generation Whisky Maker & Managing Director Rob Samuels. "We are honored to use the funds raised through this year's commemorative bottles to support LexArts and public art projects throughout the state."
More about LexArts
More about Keeneland
More about Maker's